Demand for a HIM - Venus Doom vinyl to be pressed.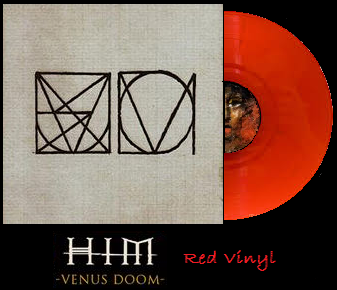 It is common knowledge that Venus Doom is the only HIM album to not get a vinyl release; this is painful for vinyl fanatics and collectors that listen to the band. In 2017, it will be the album's 10th anniversary, and so it would be very fitting for Sire to finally do this - potentially this could also tie into Record Store Day 2017 to celebrate both the album anniversary and indie record stores. To achieve this, I'm wanting as many legit signatures as possible with the next 6 months or so... And the results will be forwarded to Sire Records, Record Store Day and even The End records.
Please feel free to share this as much as possible. Tell your friends, tell other fans, maybe even alert the band! Everything helps. Facebook, Twitter, Instagram etc are all great places to post this. Remember that the more people you get to sign, the higher the chance of you being able to buy a Venus Doom vinyl in the future.
Please send any queries, helpful advice or improvements to this address: luke_tetley_96@live.co.uk
Announcement from the administrator of this website

We have closed this petition and we have removed signatories' personal information.

European Union's General Data Protection Regulation (GDPR) requires a legitimate reason for storing personal information and that the information be stored for the shortest time possible.