Extend the 'Safe Routes to School' Network
Petition to Extend the White Salmon 'Safe Routes to School' Network
Community Partners proposes to ask Klickitat County Commissioners to extend the current White Salmon 'Safe Routes to School' (SRTS) network to include the section of paved walkway connecting the current SRTS network and the Pucker Huddle side of town to the White Salmon Valley School District's Intermediate/Middle/High school campus and the future site of a new White Salmon Valley Pool.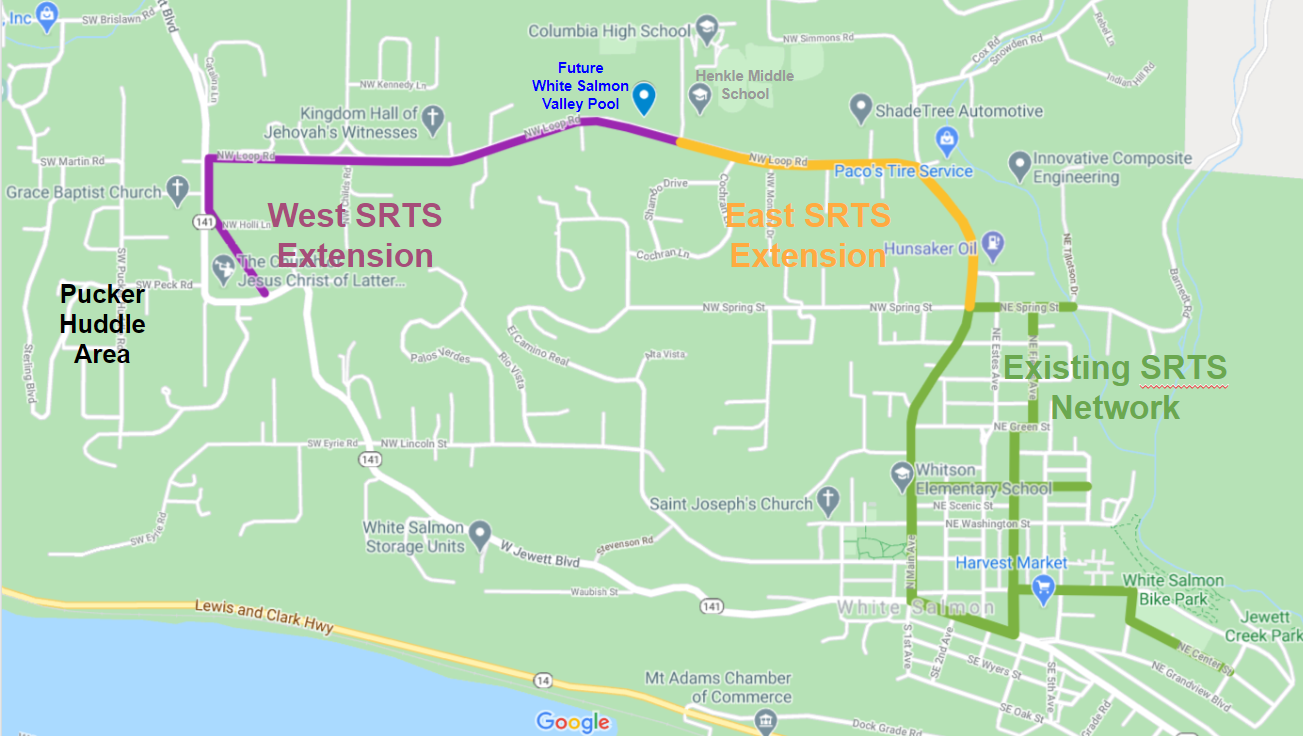 Some benefits of recognizing this walkway as an SRTS include:
● This existing paved walkway is a safe pedestrian walkway, well separated from the adjacent roadways,
● SRTS recognition of this safe walkway will encourage many more children (and adults) to use the safe and healthy option of walking to the school campus (and future pool) rather than driving.
● An SRTS designation can make it easier to get grant funding for other safety upgrades such as crosswalk upgrades, crossing flags, flashing lights, etc.,
● Designating this existing paved walkway as a SRTS extension will require no additional expense or maintenance by the city, county or state,
● The local WS-DOT offices, and the Klickitat County Planning and Public Works Departments have no concerns or objections to this proposal. 
A few years ago the White Salmon City Council adopted the current 'Safe Routes to School' network, identifying and prioritizing improvements for key safe walking routes to Whitson Elementary School for kids within the city limits. However, because the county portion of this walkway lies outside city limits, the city council could not include it in their network. This extension will be a logical and important addition to that network.
| | |
| --- | --- |
| | The author of this petition has closed this petition. |