Παράταση δωρεάν παραχώρησης χώρων πολιτισμού Δήμου Πάφου | Extension of the Free Use of Pafos Venues
ΑΝΟΙΧΤΗ ΕΠΙΣΤΟΛΗ ΠΡΟΣ ΤΟΝ ΔΗΜΟ ΠΑΦΟΥ    * In English below
1η Δεκεμβρίου 2020
Χαιρετίζουμε θερμά την απόφαση του Δήμου Πάφου για τη δωρεάν παραχώρηση των χώρων πολιτισμού της πόλης μέχρι την 31η Δεκεμβρίου 2020. Παρά τις αντίξοες συνθήκες κάτω από τις οποίες όλοι βρισκόμαστε λόγω της κατάστασης που προκαλεί ο κορωνοϊός, φαίνεται ότι η Πάφος μπόρεσε να διατηρήσει σε ένα ικανοποιητικό βαθμό την πολιτιστική της δραστηριότητα τους τελευταίους μήνες. Αυτό οφείλεται εν πολλοίς στην πιο πάνω απόφαση.
Θα θέλαμε να τονίσουμε ότι η συνέχιση διεξαγωγής εκδηλώσεων έχει τεράστια σημασία, ιδιαίτερα αυτή τη δύσκολη περίοδο που διανύει ολόκληρος ο κόσμος. Η συνέχιση της πολιτιστικής δραστηριότητας είναι εξαιρετικά σημαντική όχι μόνο για τους καλλιτέχνες των οποίων η εργασία, η ανάγκη για έκφραση και επικοινωνία μέσω της τέχνης εκδηλώνεται και ασκείται ζωντανά κυρίως στα θέατρα και στους πολιτιστικούς χώρους, αλλά και για το φιλότεχνο-φιλόμουσο κοινό, που επιθυμεί τη διέξοδο και την ουσιαστική ψυχαγωγία.
Καλούμε τον Δήμο Πάφου να συνεχίσει να υποστηρίζει τους καλλιτέχνες και τους διοργανωτές εκδηλώσεων μέσω της δωρεάν παραχώρησης χώρων πολιτισμού του Δήμου, τουλάχιστον μέχρι και το καλοκαίρι του 2021, τηρουμένων των μέτρων υγειονομικής ασφάλειας και προστασίας.
Η έγκριση της πρότασής μας είναι αναγκαία για την ανάκαμψη του πολιτισμού και προσβλέπουμε στην ανακοίνωση σχετικής απόφασης εν ευθέτω χρόνω.  
Σας ευχαριστούμε  
Με εκτίμηση,  
Καλλιτέχνες
Φορείς, σωματεία και αυτόνομες ομάδες καλλιτεχνών
Εταιρίες παραγωγής εκδηλώσεων                    
Το φιλότεχνο-φιλόμουσο κοινό
ΠΡΟΘΕΣΜΙΑ ΣΥΛΛΟΓΗΣ ΥΠΟΓΡΑΦΩΝ: 15 Δεκεμβρίου 2020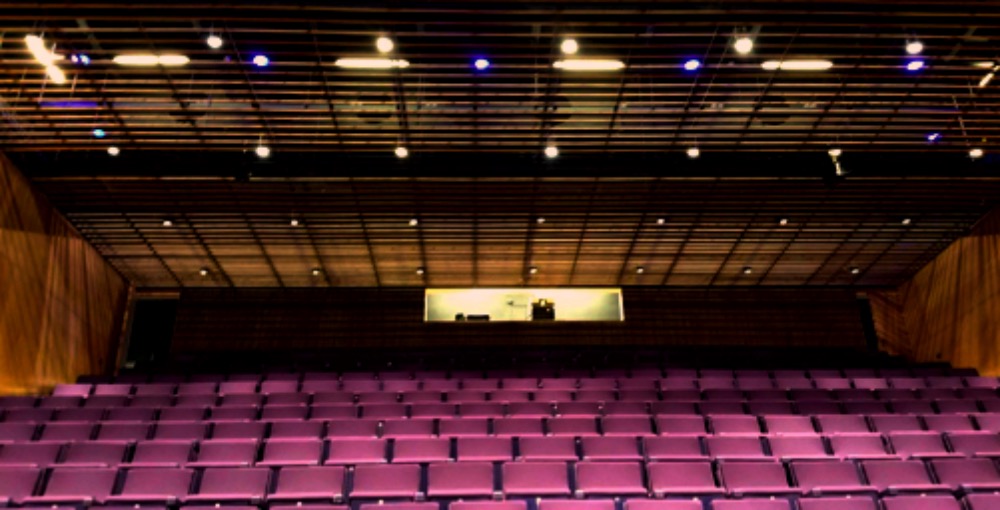 OPEN LETTER TO THE MUNICIPALITY OF PAFOS
December 1, 2020
We salute the decision of the Municipality of Pafos, on the subject of granting the free use of cultural venues until the 31st December 2020. The town of Pafos has managed to keep a part of its cultural activity in the last few months, despite the difficult circumstances we all face, due to the situation caused by COVID-19. This has been successful thanks to the aforementioned decision to a great extend.
We wish to underline the immense importance of continuing to organise and to participate in cultural happenings and events in general, but particularly during this period in which we all find ourselves in hard conditions. Continuing the cultural activity is very important, not only for the artists whose work and need for expression and communication is achieved and exercised in cultural venues and spaces. It is also important for the art and music lovers and audiences searching and longing for meaningful and quality entertainment and recreation.
We invite the Municipality of Pafos to continue to support artists and event organisers by extending the free use of the cultural venues of Pafos at least until the end of summer 2021, with all the public health measures taken.
Your approval of our proposal is necessary for the recovery of culture and we are looking forward to the announcement of the decision in due course.  
Thank you
Sincerely,  
Artists
Arts Foundations, Associations, Unions and Independent Groups of Artists
Art production companies  
Art lovers, supporters, spectators – the Audience
SIGN THIS PETITION by the 15th December 2020
| | |
| --- | --- |
| | The author of this petition has closed this petition. |