FAIR accessibility policy for Fan Expo events
I'm creating this petition on behalf of people with disabilities who attend "nerdy" events, specifically the "Calgary Comic and Entertainment Expo" and the "Edmonton Comic and Entertainment Expo".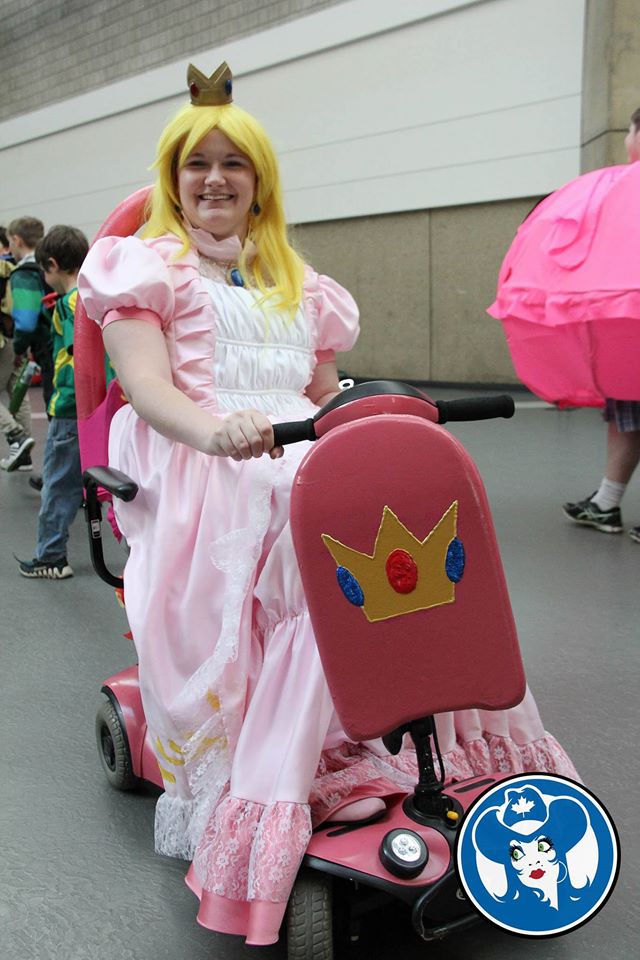 As a person with hemiplegia (little to no use of one side of the body) and heavily medicated to prevent seizures, both of which are the result of a malignant brain tumour, I am asking that Fan Expo (Calgary and Edmonton specifically) keep the accessibility policy that Emily Expo had in place prior to Fan Expo buying them out and taking over.
The primary concern with the new policy is that disabled people will no longer be allowed to use the fast/VIP line. This is a problem because we have significantly shorter days than able-bodied people (and as I was told by my neurosurgeon, following the unsuccessful removal of my brain tumour, I will have a "significantly shorter life span than I would have without the tumour"). Time is very precious to most of us with disabilities and/or chronic illnesses.
The accessibility policy up until the Fan Expo takeover was:
https://edmontonexpo.com/about/policies/accessibility-policy/
In case they change this policy page, here is a screenshot: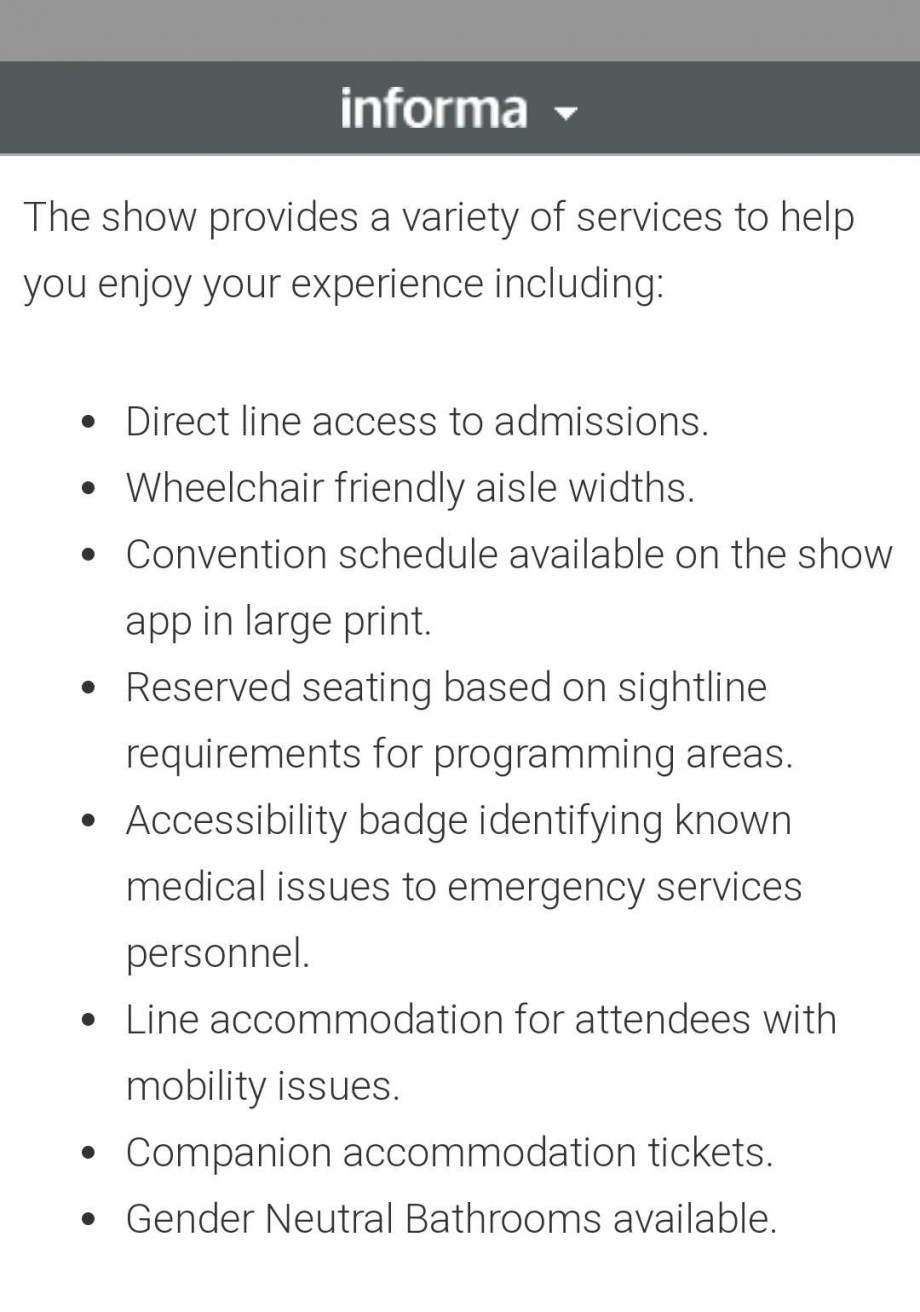 The new Fan Expo policy is:
https://www.calgaryexpo.com/en/plan-your-visit/accessibility.html
The primary change that concerns us is that we will no longer be able to use the fast pass/VIP lines for photo ops or autographs.
The new policy isn't fair to people with disabilities because:
many of us cannot attend the Expo for very long periods of time (using myself as an example, I am awake for an average of 6-8h/day due to my medications and lack of mobility, making my time at the Expo 4-6h)
many of our mobility devices do not physically fit in the normal lines (see above picture of my Princess Peach mobility scooter)
many of us cannot physically stand in lines for long periods of time and having someone stand in our place doesn't help because our problem is the lack of energy and time, as stated above
Side note: Power scooters and wheelchairs do not come equipped with brakes, so the stop & go long lines are going to cause a lot of sore ankles and therefore upset con-goers (based on personal experience in grocery store lines).
Fan Expo also waited until approximately 7 weeks prior to the Calgary Expo to announce the change in policy, despite being asked numerous times over the past 4+ months by members of the "Alberta Cosplayers with Disabilities" community if a change would be made.
The first announcement made in February stated that there would be no changes to the existing Emily Expo policy. This was followed by an announcement in early March stating the changed policy, at which time all of the VIP tickets to the event were sold out. Upon inquiry regarding more passes being made available to people with disabilities who cannot wait in long lines we were either told no more VIP tickets would be available or we just didn't get any reply at all.
We realize that many able-bodied people think it isn't fair to allow us to use the VIP/fast lines without "paying" the monetary price, but I assure you that we have more than paid the price for that spot in line through pain and quality of life. No one asks to have a disability, they are not "fair". Any one of us would gladly exchange our place in the fast line with someone in the regular line if they also took our reason for being there (disability/illness).
Announcement from the administrator of this website

We have closed this petition and we have removed signatories' personal information.

European Union's General Data Protection Regulation (GDPR) requires a legitimate reason for storing personal information and that the information be stored for the shortest time possible.