For an easily accessible wheelchair/bike space on Intercity train Ostend - Eupen and other trains in Belgium
The last few years we have seen a steady increase in the number of multifunctional carriages that have been made available for bringing wheelchairs or full sized bikes on the Belgian trains (Desiro, M5, M6, I6, I10, refurbished Multiple Units AM75,80)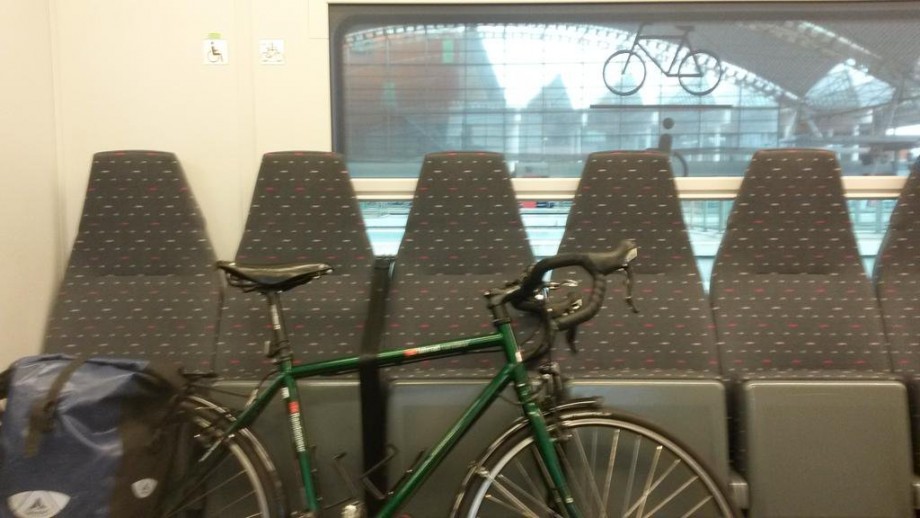 However one of the most important lines that go across the country, the line Ostend-Eupen, seems to have been overlooked.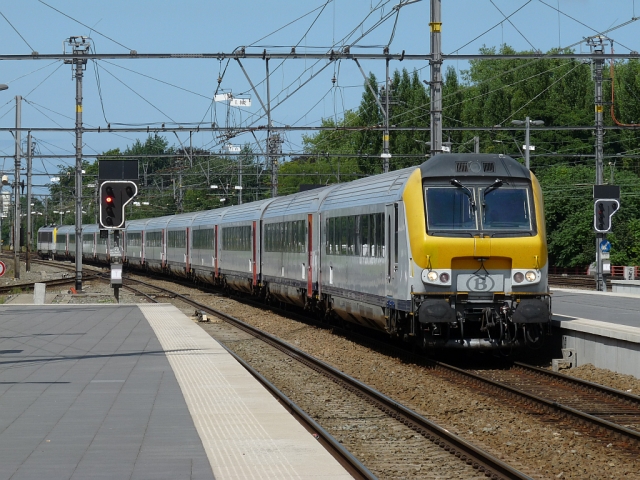 This train is usually 12 carriages long, comprised of I11 and I10 coaches. There are only two official spots for bikes available in the driving van of this train (behind a door inaccessible to the general public) and one for a person in a wheelchair. Due to the length of the train, for bikes staff are very reluctant to even make use of them.
This often leads to problems having to leave your bike on one of the platforms, after which it is very difficult for people to pass and/or get out at the next station.
We believe it would be in everybody's interest if the driving van (normally facing East) was (partially) converted to be multifunctional by installing fold up seats just like on all new and refubished rolling stock, seating numbers wouldn't have to go down much if at all. The comfort of wheelchair bound people, cyclists and train staff would be greatly enhanced.
This lack of space problem is also still encountered in all
AR/MW41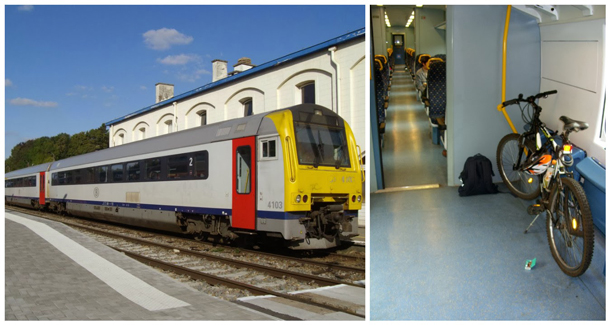 and AM/MS96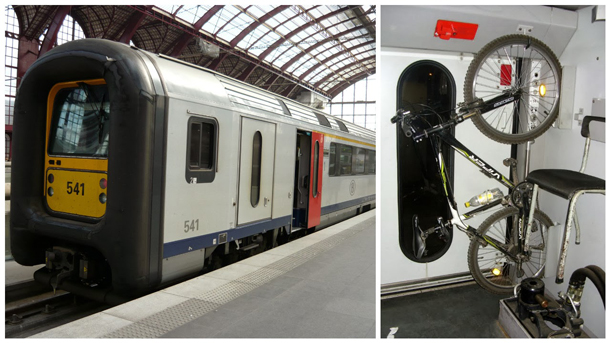 trainsets on various lines (Brussels - Arlon/Luxembourg, Charleroi - Couvin) through the country
Sign this Petition
By signing, I authorize Sven Breugelmans to hand over the information I provide on this form to those who have power on this issue.