Fora do Canil-Gatil Interm.de Tomar de regresso a casa ja !!!
ESTA PETIÇAO é PARA FAZER PEDIDO/PRESSAO AO TRIBUNAL DE TOMAR/Santarem e C.M. de Tomar PARA LIBERTAR OS CAES DA PRISAO E RESPEITAR SEU DIREITO DE REGRESSO A CASA segundo percebi hoje plano é ficarem detidos enquanto inquériot sobre queixas relativamente a seu comportamento e decisao de Trinunal face a minha acusao contra Vet. da C.M. de Tomar por ABUSO DE PODER- e de os querer eutanasias - LOGO QUEIXA CRIME, neste caso contra os direitos destes animais
PEÇO QUE ASSINEM ESTA PETIÇAO PARA AJUDAR este casal de caes serra da estrela de 4 anos de idade, que adoptei ano passado, ja faz mais de 45 dias que foram sequestrados da nossa residencia (aqui na N.S. da Piedade em Tomar frequesia S.Joao Baptista) a PSP abriu cadeados, entrou no terreno, foi a eira e foram anestesiados como se fossem animais selvagems, enquanto eu tratava assuntos na cidade e de nada sabia, regresso e vejo papel colado na porta e nao vejo os caes, e la continuam detidos numa cella do tamanho de uma toilet publica, refiro-me ao Canil-Gatil Intermunicipal da C.M. de Tomar, estao ao cuidado dessa mesma VET. da Camara dr.CANDIDA SAPAGE que os quer ver mortos/eutanasiados desde ano passado) situado na Zona Industrial...Tel. 249 090 952 ...Tlm : 914 026 047...Segunda a Sexta - 9h00 às 12h00 e 14h00 às 17h00...Quartas - 9h00 às 12h00...Tel. 249 329 883...Tlm. 919 945 398..., longe de casa , sem transportes publicos, longe dos olhos do mundo...
nao sabemos porque ? ou até quando, tanto eu como minha advogada Silvia Serraventoso continuamos a espera de respostas.... o procurador da Juiza de direito Marta Filipe do TRIBUNAL DE TOMAR/Santarem  tem recusado explicaçoes dizem porque o caso esta em faze de inquerito...QUE PODE DURAR QUANTOS MESES ? ANOS ? E PORQUE CASTIGAR OS CAES NO CANIL SE TENHO TERRENO VEDADO E NAO FUGIRAM, e temos provas, se fugissem teriam sido 3 e nao um ou 2...
QUAL A LOGICA DE MANTER os serras da estrela a morrer de desgosto e reumatico, presos no canil sem saber data de saida...? OCUPANDO ESPAÇO NECESSARIO POR EXEMPLO A CADELA C/CRIAS ENCONTRADA HOJE ABANDONADA AQUI EM TOMAR...
as voluntarias do APAT que os alimentam e limpam sua celas, dizem nao ter conhecimento de alguma coisa assim ter acontecido em Tomar no passado, "sao caes de companhia meigos e bem comportados dizem"...houve duas queixas de vizinhos ano passado que queriam NAO QUISERAM apresentar dados para fazer participaçao na Companhia de Seguro Fidelidade aqui em Tomar.
os caes de facto escaparam algumas vezes,por descuido meu, e regressavam sempre do passeio cansados as vezes em boa companhia tinham meu telefone na coleira e assim conheci gente ainda hoje nossos amigos, ainda se estavam a adptar a mudança de ambiente e dono, nao tinham seu espaço bem vedado, conseguem retirar a coleira, ainda eu estava a tentar perceber/conhecer caracter destes caes...a Luna teve crias , e ainda a dar-lhes mama, a Vet da C.M. de Tomar aparece a porta c/ papel para sequestro dos 2 e eutanasia...logo a matar...eu nao deixei, mas a policia ameaçou voltar...foi quando para os defender e parar processo fiz queixa crime por abuso de poder contra esta Vet,  
como pode um PODER JUDICIAL/politico DAR MAU EXEMPLO aos amigos dos animais de companhia/estimaçao ? Como podem os proprios poderes municipais praticar tal CRUELDADE em forma de CASTIGO, antes das provas, ANTES DO  seu/nosso JULGAMENTO ? Porquê tanta maldade? Estes animais são tão dóceis Eles só assustam quem lhes faz algum partida ou os espanca... EU SO ESPERO TER IMENSAS ASSINATURAS E QUE ESTAS TENHAM ALGUM IMPACTO O MAIS RAPIDO POSSIVEL ANTES QUE ESTES FIQUEM DOENTES ( até no psicologico , nada bom para eles ou para mim )... E DEPOIS SE VE O RESULTADO nao so junto das autoridades, como dos media locais ( que até a data nao se querem envolver ) E DESDE JA AGRADEÇO A VOSSA SOLIDARIEDADE  e carinho em ajudar o Rumus e a Luna defenderem-se de uma sociedade cada vez menos tolerante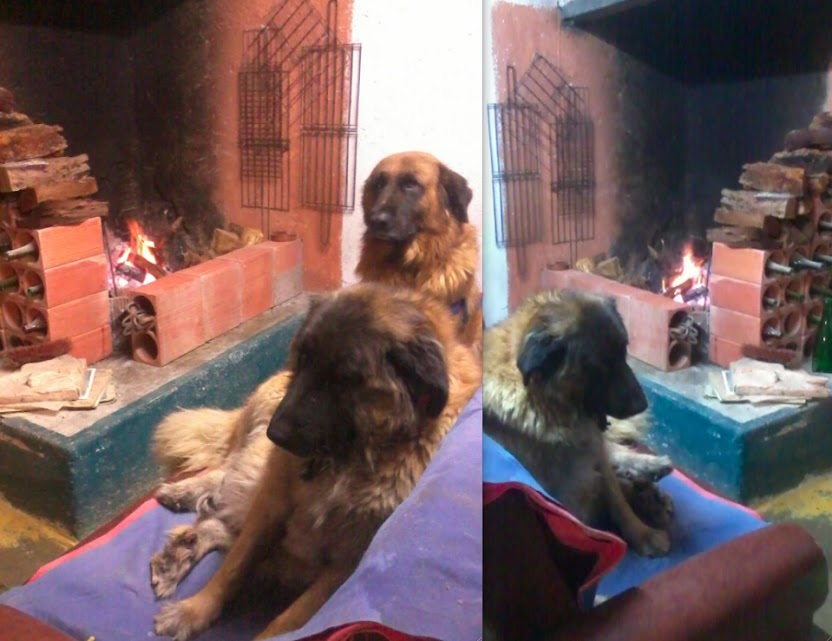 Announcement from the administrator of this website

We have closed this petition and we have removed signatories' personal information.

European Union's General Data Protection Regulation (GDPR) requires a legitimate reason for storing personal information and that the information be stored for the shortest time possible.