Ông Trần Hồng Hà phải từ chức - Formosa phải bồi thường thiệt hại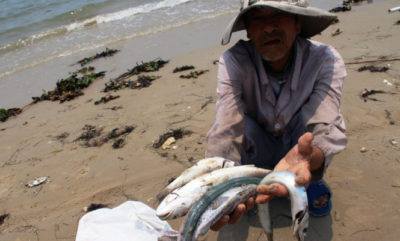 YÊU CẦU BỘ TRƯỞNG TÀI NGUYÊN VÀ MÔI TRƯỜNG TỪ CHỨC
YÊU CẦU CHÍNH QUYỀN VÀ CÔNG TY FORMOSA PHẢI BỒI THƯỜNG THIỆT HẠI
Chúng tôi, những người ký tên dưới đây, vô cùng phẫn nộ trước đại họa thảm khốc đang xảy ra tại các vùng biển miền Trung và đang lan dần ra trên cả nước. Đại họa này không những hủy hoại môi trường trên biển, trên bờ, gây khốn đốn cho hàng trăm ngàn gia đình ngư dân, mà còn đưa đến nguy cơ nhiễm độc thực phẩm, gây thiệt hại cho nền kinh tế và đe dọa sức khỏe người Việt Nam.
Trước sự tắc trách của bộ Tài nguyên và Môi trường, trước những thiệt hại vô cùng to lớn về sinh mạng, tài sản, đời sống và môi trường sinh thái, chúng tôi yêu cầu :
Ông Trần Hồng Hà, bộ trưởng Tài nguyên và Môi trường, phải từ chức.

Chính quyền và công ty Formosa phải chịu trách nhiệm bồi thường tất cả những thiệt hại gây ra cho đất nước và nhân dân.
Ngày 1 tháng 5 năm 2016
Đồng ký tên
Announcement from the administrator of this website

We have closed this petition and we have removed signatories' personal information.

European Union's General Data Protection Regulation (GDPR) requires a legitimate reason for storing personal information and that the information be stored for the shortest time possible.