Justice for Charlene October, brutally murdered 12 July 2021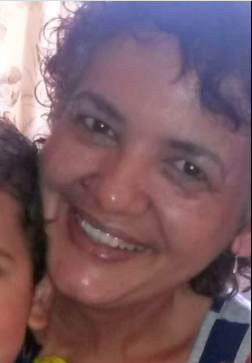 Monday, 12th of July 2021, five days after her 49th birthday, Charlene October (nee Jooste) got brutally murdered.
Serving in the police for 20years, she left the force as a Captain. She moved to the Overberg, where she married the same man who is standing as co-accused in her murder.
https://www.netwerk24.com/netwerk24/nuus/hof/vrou-se-eks-nog-1-in-hof-vir-haar-moord-in-bredasdorp-20211125
https://www.netwerk24.com/netwerk24/za/hermanus-times/nuus/vas-na-moord-op-eks-20211130-2
Charlene fought against crime, on the 12th of July, she became the victim of a crime.
4 Children, a granddaughter, her 72-year-old mother and all her brothers and sisters were robbed of their loved one.
On the second day of the 16 days of activism against gender-based violence, almost 5 months after she was brutally killed, 4 children aged between 9 and 24 are left to take on life without the love and guidance of their mother.  The father of the youngest two, arrested and appeared as a co-accused.
Today, 2 December, her ex-husband indicated that he will be applying for bail on the 13th of December. We need your help to sign this petition to oppose bail. We need your prayers for justice to be served. We need your support to help us cope. 
We are broken, we are saddened. All we want is the kids to be okay (as okay as they can be) for justice to be served and my sister to rest in eternal peace.
An Article on how fearful the resident of Elim are, but also the love and support they give Charlene's loved ones
https://www.iol.co.za/capetimes/news/elim-community-still-in-disbelief-over-arrest-of-ex-husband-of-slain-charlene-october-948be31b-189e-4f75-9f5b-cd4149271870
#JusticeForCharlene
#EndGBV
Ps: your contact details will not be seen by anyone other than the author. 
Sign this Petition
By signing, I authorize #JusticeForCharlene to hand over the information I provide on this form to those who have power on this issue.