Justice for the victim and demand of immediate action against the rapists.
Honorable Prime Minister 
Responsible Citizens
News travels fast in this era of latest technologies and we witness several crimes worth mentioning.   Inhumane act performed against a woman by a gang of 3 man and (I am extremelyshameful to say) a woman is what made me sought out to all the fellow brothers and sisters of our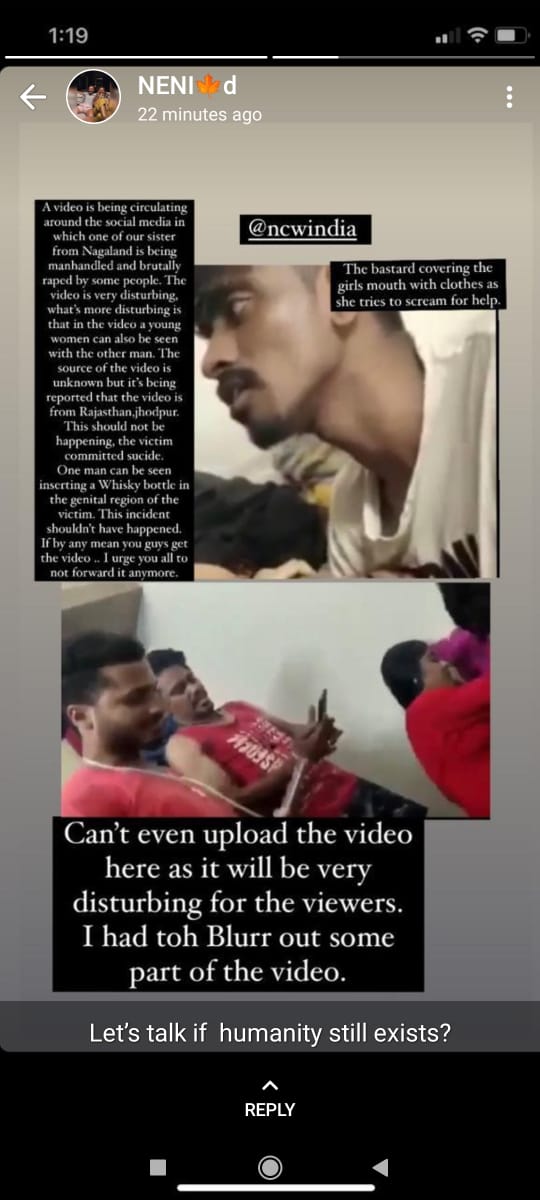 country to jointly and silently spread the awareness among us against such crimes. 
From the video that has gone viral we can clearly see how she was tortured and how much pain she must have endured all that time . 
This monstrous act makes me question the whole existence of humanity !
This isn't the only case , there are hundreds  out there waiting for justice and she has joined them in this line for justice .
In the forefront they showoff their respect to women but behind the scene it is something else . From what we have seen since last few years we , women , aren't safe anywhere - be it out of state or hostel or even in their own house , then where are we expected to go ?
We demand immediate arrest of the criminals followed by worthy punishment given by her parents not all that court procedures . 
The faces of the accused are clearly shown in the video so arresting them shouldn't be a problem unless and until they are on run . 
Criminals like them should be punished in such a way that people will think twice before committing such intolerable acts .
 IT'S HIGH TIME NOW TO SET AN EXAMPLE TO THOSE CRIMINALS WHO ARE ROAMING AROUND FREELY AS TO WHAT WE AS A RESPONSIBLE CITIZEN OF INDIA  CAN UNITEDLY DO IF SUCH DEEDS ARE REPEATED AGAIN IN FUTURE . 
 And on this platform we plead to  the people to be more self conscious about their actions and thoughts and refrain from committing such crimes .
| | |
| --- | --- |
| | The author of this petition has closed this petition. |