Justice for Valéria - no bail for murder accused Johan Oswald Schmid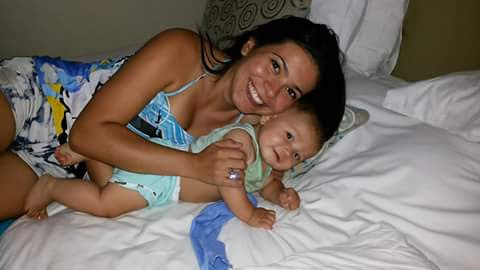 Valéria de Almeida Franco, a 30-year-old Brazilian woman, was murdered by her South African husband, Johan Schmid on 9 February 2018 at their Ostend Drive flat in Uvongo where they lived with their 4 year old son . Johan Oswald Schmid, 47, confessed to strangling Valéria to death. He committed this crime in front of their 4 year old son, who entered the room at the time of this murder.
He reportedly then proceed to wrap her body in plastic and concealed it in a cupboard in the bedroom. After 4 days, when he realised the body was decomposing, he bought a chest freezer from a shop in Shelly Beach, and placed his wife's body inside the freezer. There it stayed for almost a month, while his son was living with him.
After almost a month, he confessed this crime to his attorney, and was arrested on 26 February 2018, after he disclosed the body to the police. He appeared in court on the 2nd of July 2018 and the case was postponed, awaiting a psychologist report.
On the 26th of this month (July) he wants to apply for bail. The family of Valéria wants the state to oppose bail. If you agree as a community that he should not be granted bail, please support this petition. You will agree that:

The accused, Johan Oswald Schmid must not be grated bail for the murder of his wife Valéria de Almeida Franco and must remain in custody as we, the community of KZN South Coast, as well as the community in Gauteng where his family lives, seeks justice for Valéria, and is against anyone to be roaming free in our community while accused of murder, pending trial, to help protect our communities, and especially his little boy from further trauma. 
Sign this Petition
By signing, I authorize Ray Green (Legal Talk South Africa) to hand over my signature to those who have power on this issue.