Kuwahusisha watu katika sinodi za Baba Mtakatifu Francisko
 o Maaskofu na Wachungaji katika Kanisa Katoliki:
 Baba Mtakatifu Francisko ametaka ushiriki wa Watu wote wa Mungu katika kutembea, kupambanua, kutawala, na kuinjilisha pamoja ili kuzaa matunda Sinodi juu ya Sinodi itaanza hivi karibuni katika ngazi ya eneo anguko hili. Ni matumaini yetu kwamba kila dayosisi kote ulimwenguni itafanya sinodi (mkutano wa maaskofu kusikiliza sauti za walei) kati ya Oktoba 2021 na Aprili 2022.
 Kanisa la kwanza lilikuwa jamii ya watu sawa, wakiongozwa na "amri mpya" ya Kristo kwamba tupendane. Jamii ilikusanyika pamoja katika 'makanisa ya nyumba' wakiongozwa na wanaume na wanawake wakisherehekea Ekaristi na kuweka imani hai. Kanisa la sasa la mfumo dume na wa ngazi ya juu ya kifalme, sio vile Kristo alifikiria, kwa kuwa sisi sote tu umoja katika Kristo (Gal. 3:28).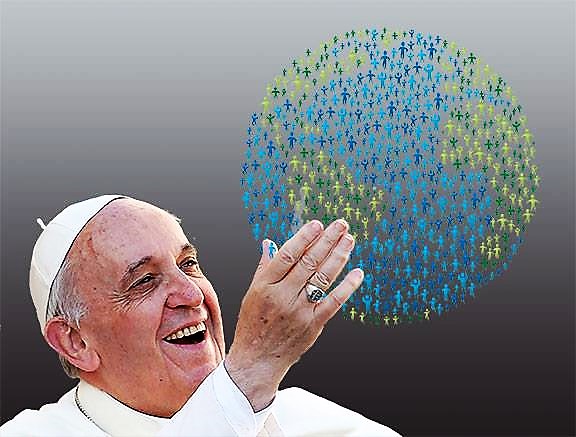 Sisi, waliosainiwa chini, tunatoa wito kwa maaskofu na wachungaji wa Kanisa Katoliki kote duniani kushiriki kikamilifu katika mchakato ujao wa sinodi ulioitwa na Baba Mtakatifu Francisko. Kuanzia ngazi ya dayosisi, tunataka sauti zetu zisikike na zijumuishwe katika majadiliano yote yanayoendelea hadi kufikia kiwango cha kitaifa na mwishowe sinodi ya ulimwengu huko Roma mnamo 2023.
Tumefurahishwa na maoni ya Baba Mtakatifu Francisko kwa maaskofu wa Italia (Mei 24) kwamba Sinodi yahitaji  (Lazima) iwe na mwelekeo wa ("chini-chini") 'mashinani kwanda juu' na mchakato unaoanzia katika (jamii) Jumuiya Ndogo ndogo, za mitaa na parokia. Alitaka uvumilivu, akiwaalika wote kuzungumza kwa uwazi na uhuru, akitoa nafasi kwa "hekima ya Watu wa Mungu."
Tunayo hamu na lengo ya kuungana na wengine katika jamii yetu ya eneo kuzungumza kwa kuunga mkono mabadiliko tunayotaka na tunahitaji katika Kanisa letu. Hata kama wengine wetu wameacha Kanisa kwa kuchanganyikiwa au kukata tamaa, tunatambua kuwa huu ni wakati wa kuwajukisha viongozi wetu wa kanisa, ni nini kilichotufukuza.
Ili Roho isikike, Watu wa Mungu walei wahitaji wasikilizwe kwa maakini vizuri kwenye sinodi hizi. Tunaona ni muhimu kujumuisha mada zifuatazo zote mbili (1) kwenye dodoso litakalotolewa hivi karibuni, na (2) katika majadiliano yote ya sinodi katika ngazi zote.
Jinsi Kanisa linavyoweza kukaribisha zaidi, kusamehe, kupenda, na kujumuisha
Jukumu la wanawake katika huduma ya Kanisa
Njia ya kurudi kwa Sakramenti kwa waliotalikiwa na kuolewa tena
Mahali pa jamii ya LGBT katika Kanisa
Wajibu wa Jumuiya Ndogo za Kikristo (SCCs) katika muundo rasmi wa Kanisa
Walei watu waliofunzwa kusimamia katika parokia na Jumuiya Ndogo Ndogo za Kikristo ambapo inatarajiwa kwamba hakuna kasisi atakayepatikana kutoa huduma
Je, useja wa makuhani ungekuwa wa hiari?
Unyanyasaji wa kijinsia, uhalifu wa kifedha, na matumizi yao ya mamlaka Kanisani.
Kwa kuongezea, tunajitolea kutuma barua kwa askofu wetu au mchungaji wetu ili kuhakikisha kuwa maoni ya walei yanawakilishwa vyema.
Sign this Petition
By signing, I authorize Mageuzi ya Kanisa Katoliki Kimataifa to hand over the information I provide on this form to those who have power on this issue.