Let Vincents father and big brother stay in Sweden!
Vincent is soon 5 months old. Ever since he was born, his father Eric has been by his side. He has changed diapers, sang, laughed, tucked in and played with Vincent all day.

Eric is American and has applied for a residence permit for himself and his son Corbin. They came in April 2020 to be with their family, Eric's fiancée Jessica and her two daughters. But the Swedish Migration Agency says no. They want Eric and Corbin to go back to the United States and apply for a residence permit from there. The processing time is 13-16 months. If they are forced to return to the United States, Eric and Corbin will not be there when Vincent takes his first steps or says his first words.
On Monday, February 5, 2021, Eric and Jessica will send an appeal to the Migration Court of Appeal. We now hope that we can send with signatures to show that many of us think it is unreasonable for Vincent to live without his father and brother for so long.
To know more about our history visit our blog:
https://howtoswenglish.wordpress.com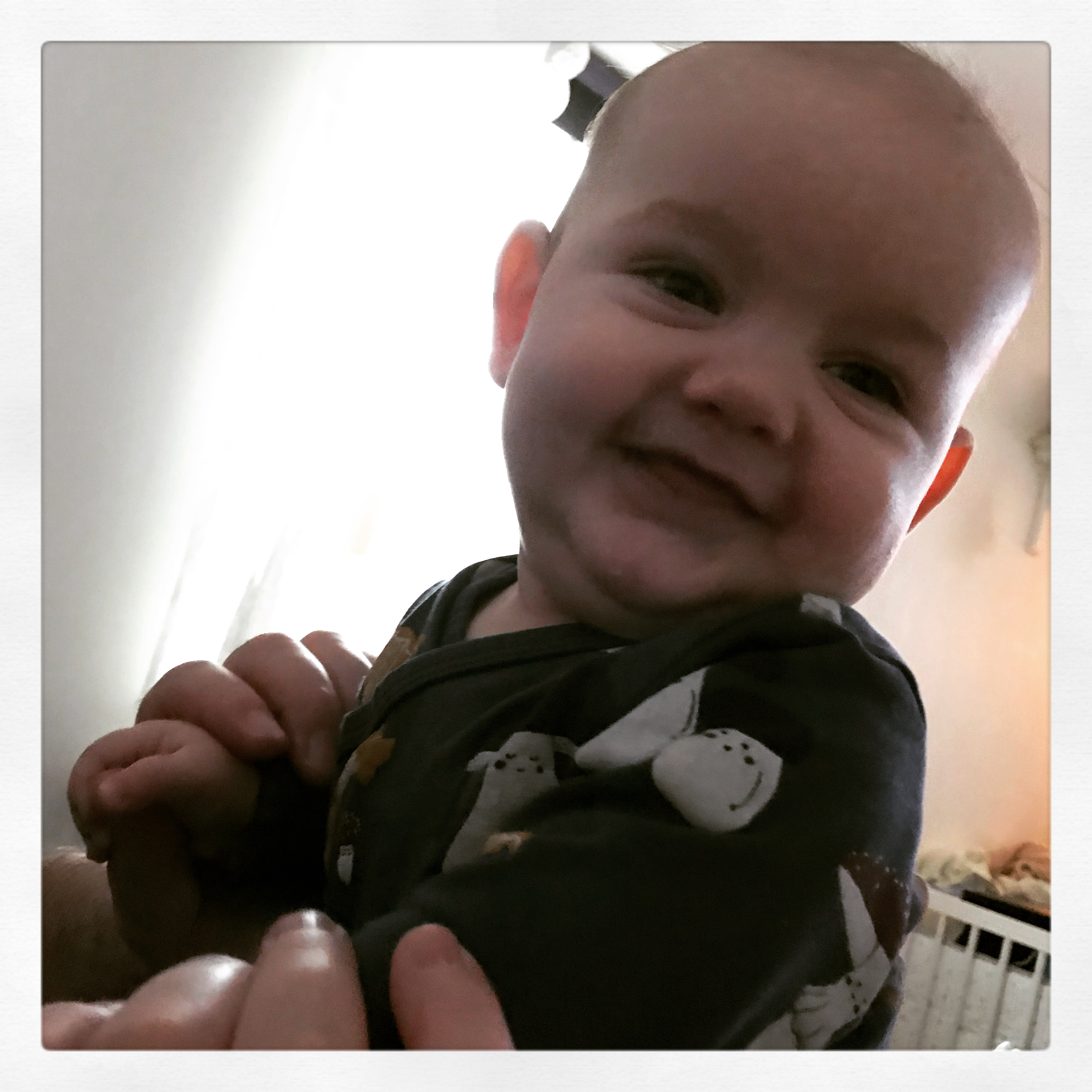 | | |
| --- | --- |
| | The author of this petition has closed this petition. |
---
Is there something you want to change?
Change doesn't happen by staying silent. The author of this petition stood up and took action. Will you do the same? Start a social movement by creating a petition.
Start a petition of your own
Most popular petitions in last 24 hours
URGENT!! Please say no to turn Sullivan School into more affordable housing, as well as a proposed zoning plan that will affect the entire city. The city already exceeds the federal guidelines for affordable housing. The 30 year tax abatement will increase our taxes more and we will pay double that they contribute after 30 years. The developer would not have to pay the 10,000.00 for at least 2 years until the federal money and grants come in. It is the start of a bigger plan for the 40r zoning p
Created: 2021-02-07
| Time period | All countries | United States |
| --- | --- | --- |
| All time | 125 | 125 |
| 24 hours | 20 | 20 |
Dear Most Reverend Edward J. Burns,   As Catholics under your care in the Diocese of Dallas, we present to you this petition out of zeal for our faith and the salvation of souls.  We humbly request that capacity restrictions on parishes in the Dallas diocese related to the Covid-19 virus be lifted by March 28th, in time for the celebration of Holy Week.  In the spirit of deference to all concerns for the preservation of health while supporting the common desire for spiritual relief, we ask that
Created: 2021-02-04
| Time period | All countries | United States |
| --- | --- | --- |
| All time | 186 | 186 |
| 24 hours | 19 | 19 |
On July 1, 2021 there will be a public hearing with the Tallmadge zoning department to zone our property for agricultural use.  If approved, structures will be built, live stock can be housed, and we will be able to provide seasonal products to the community and surrounding areas. We currently have bees and plan to have honey, but plan to get goats, chickens, and ducks to start. We will have small fruit orchards, and gardens.  The goal of this petition is to provide the tallmadge zoning departme
Created: 2021-06-16
| Time period | All countries | United States |
| --- | --- | --- |
| All time | 32 | 32 |
| 24 hours | 11 | 11 |
Lycoming County Commissioners Tony Mussare and Scott Metzger have both asked the James V. Brown Library to remove LGBTQA+ supportive books from the display in the children's section. They have been elected to delegate where our tax dollars go and have chosen to use that responsibility to dictate the actions of the public library to fit their own personal politics. When your opinions start to influence your decision making ability, you are no longer competent to complete the duties of a public se
Created: 2021-06-09
| Time period | All countries | United States |
| --- | --- | --- |
| All time | 508 | 508 |
| 24 hours | 6 | 6 |
Megan Boone is one of the protagonists of the series. In 8 years, the writers have completely demolished Liz's character to make people hate her. And now she suddenly leaves the series, under mysterious circumstances. Let's show the channel, the creators of the series, that we want Megan Boone in Season 9! We want our Liz back with a normal storyline, logical actions and together with Red and the Task Force. They make a great team! Fans deserve a season where Red and Liz are finally on good term
Created: 2021-06-17
| Time period | All countries | United States |
| --- | --- | --- |
| All time | 26 | 5 |
| 24 hours | 26 | 5 |
A historic treasure is in danger of being lost by ongoing erosion! - Second oldest lighthouse, fully restored in New Jersey on the Delaware Bay (1849) - Prehistoric land once inhabited by Native Americans who pursued hunting and gathering - Both the land and lighthouse are on the National Register of Historic Places - Serves as both an active navigational aid and education museum, open to the public for tours and events year round The lighthouse and grounds should be both saved and kept accessib
Created: 2021-03-24
| Time period | All countries | United States |
| --- | --- | --- |
| All time | 5 | 5 |
| 24 hours | 5 | 5 |
We miss Michelle, and we are all on the East Coast. Please sign this petition if you think she should come back as soon as possible. She now has a remote job and there are many more affordable places to live than LA that are closer to us. 
Created: 2021-03-16
| Time period | All countries | United States |
| --- | --- | --- |
| All time | 5 | 5 |
| 24 hours | 5 | 5 |
We, the undersigned, urge State Attorney Jack Campbell to bring charges against Charlie and Donna Adelson, based on investigators' probable cause to believe that they were responsible for the murder of Dan Markel. Six years ago, on July 18, 2014, Markel, an FSU professor and father of two young boys, was executed in broad daylight in his garage in Betton Hills. Investigators have clearly shown who is responsible: members of the family of Markel's ex-wife, Wendi Adelson, and the three accomplices
Created: 2020-07-11
| Time period | All countries | United States |
| --- | --- | --- |
| All time | 1604 | 1399 |
| 24 hours | 6 | 4 |
The Rollers in the 1970's were a phenomenon. They are the only band other than the Beatles to have had an actual Mania.  Millions of albums sold world wide and merchandise from socks, t shirts, pins, posters, shoes to board games and puzzles. They even had 2 television shows of their own.  Too many have choose to ignore their existence in the music industry and press but enough is enough.There are still thousands of Roller fans worldwide and It is time to give them the recogintion they deserve. 
Created: 2020-06-10
| Time period | All countries | United States |
| --- | --- | --- |
| All time | 337 | 150 |
| 24 hours | 10 | 4 |
We want to claim the transgender rights in Hungary! The government wants everybody in Hungary to be identified as the gender he/she was born with! We are humans too, this would make our lives extinguish! Please sign this petition to help hundreds of people with one click!
Created: 2020-04-01
| Time period | All countries | United States |
| --- | --- | --- |
| All time | 11464 | 29 |
| 24 hours | 10 | 4 |
Petitions.net
We provide free hosting for online petitions. Create a professional online petition by using our powerful service. Our petitions are mentioned in the media every day, so creating a petition is a great way to get noticed by the public and the decision makers.