Make Kempton Park safe again!
We, the residents of Glen Marais and Ashton Manor in Kempton Park area, call on the South African Police Service (SAPS), to ensure that we are safe again, through the following actions: 
Increased visible policing, particularly in crime hotspots, 
More effective operations to reduce crime, 
Improve crime intelligent to target crime areas (given the proximity to OR Tambo International Airport), 
The reintroduction of crime intelligence units to help curb and stop crime, and, 
Better public participation (working relationship with the community). 
As residents, we no longer feel safe in Kempton Park. It is the respnsibility of the Police to ensure that we are safe in our neighborhoods!
If you agree with this statement, please sign the petition.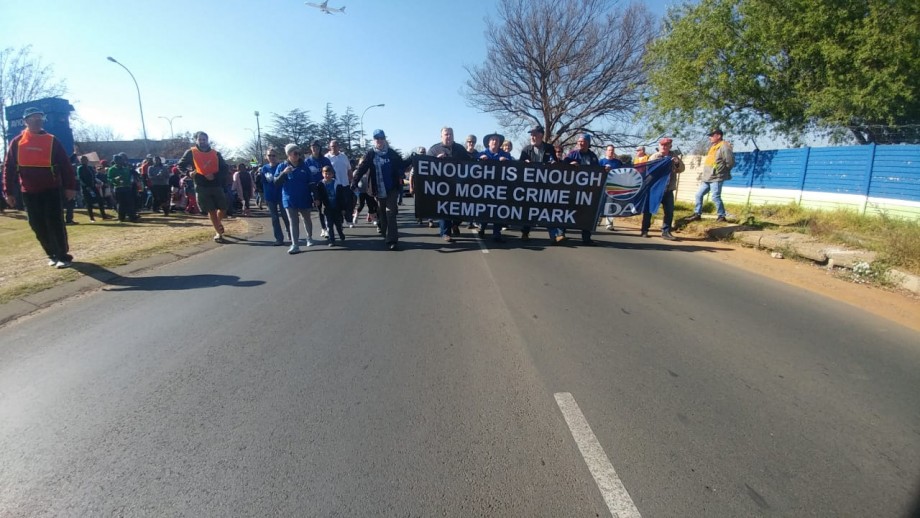 Disclaimer: All your personal information will not be sold, donated or handed over by any means to third parties except to be kept by the Councillor for database purposes and given to the Petitions Committee. 
Note: To NOT show your personal details in public click on the No box when asked to show your info to the public. Your signature will still be valid.
The signee's ID number is required to prevent duplication of signatures. 
Sign this Petition
By signing, I authorize Cllr. Jaco Terblanche to hand over my signature to those who have power on this issue.