National Kid Rock Day
Kid Rock fans want a day designated for him. Kid Rock is known as being a wonderful gifted singer, songwriter, and also shows the love he has for his country. Kid Rock is known for setting prices for his concerts cheap, so the working class could afford to go see him in concert, drink, eat while not draining their bank account. Kid Rock tries to helps everyone he sees, from a news paper in a city or town he's passing through, he has travelled to Afganastan and Iraq to feed our soldiers and entertains them at no cost on Christmas, he has been rebuilding Detroit, which he has so much pride in. Kid Rock has been putting the American people back to work, as he does that he does a tour around the United States and donates the money he made from each concert back to the state and or city he performed in. I would have to say if anyone person is to be honored for making America great again it should be Robert James Ritchie aka KID ROCK.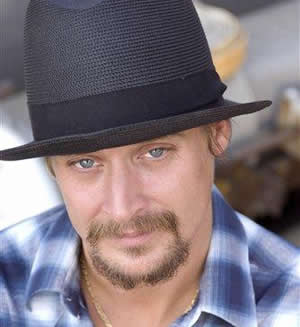 Sign this Petition
By signing, I authorize Deb Mcnichols _ Bowens to hand over my signature to those who have power on this issue.
---
Is there something you want to change?
Change doesn't happen by staying silent. The author of this petition stood up and took action. Will you do the same? Start a social movement by creating a petition.
Start a petition of your own
Most popular petitions in last 24 hours
PETITION FOR WOMEN'S RIGHTS IN LEBANON PRESENTED BY THE THIRD VOICE FOR LEBANON (LEBANESE SOCIAL AND POLITICAL POLICY AND THINK-TANK GROUP) La3emvoix@groups.facebook.com LAWS AND PRACTICES: Lebanon adheres to the United Nations Charter that states that all men are free and equal and have equal rights with no discrimination between men and women. Despite its adherence to the Charter of the United Nations and the signing of international treaties, there is still much discrimination against women b
Created: 2011-11-05
| Time period | All countries | United States |
| --- | --- | --- |
| All time | 2953 | 1269 |
| 24 hours | 1207 | 507 |
The purpose of this Petition is to request that the United Nations or SADAC intervene into the chaos currently occurring in Zimbabwe. We can all clearly see that human rights are being violated and there are no fair Elections taking place. We want transparency and the figures are not making sense at all. We need individuals or organisations other than the current Zimbabwean government to clear up this mess because they are evidently not taking any form of control to counteract the problems that
Created: 2018-08-01
| Time period | All countries | United States |
| --- | --- | --- |
| All time | 2028 | 259 |
| 24 hours | 475 | 51 |
We the undersigned Rustburg "Alumni and the Friends of the Old Rustburg School", respectfully request the Campbell County Board of Supervisors and Campbell County School Board consider the following:   1. We understand that there is a clear need to upgrade and expand the Rustburg Middle School; we fully support that project.   2. We request that both Board's pursue all opportunities for grant monies and tax credits to ensure the savings of county tax dollars throughout the design and building p
Created: 2020-07-24
| Time period | All countries | United States |
| --- | --- | --- |
| All time | 395 | 389 |
| 24 hours | 26 | 25 |
Help our August court case against this business that's creating blight in our community! The selling of junk trailers has no place in a residential area!    
Created: 2020-08-02
| Time period | All countries | United States |
| --- | --- | --- |
| All time | 115 | 115 |
| 24 hours | 14 | 14 |
A Petition to Support Peace and Reconciliation in Syria Yes to Democratic Reform – No to Intervention including A Critique of the Petition "Solidarity with Syria" Solidarity with the Syrian People or Submission to Imperialist-Zionist Hegemony? On April 29th, 2013 and under the title of "Solidarity with Syria," a group of intellectuals, academics, activists, artists, concerned citizens, and social movements signed a petition in "solidarity with the Syrian revolution and people's struggle agains
Created: 2013-06-21
| Time period | All countries | United States |
| --- | --- | --- |
| All time | 790 | 328 |
| 24 hours | 30 | 11 |
We the undersigned citizens of the state of California demand that you stop housing sex offenders in our communities and paying for it with our tax dollars. The solution is simple. Rape and any form of child sex crime gets you a life sentence. The first conviction. No exceptions. The people demand you save our women children and stop forcing us to fund a life in society for people who commit the most heinous acts imaginable. Stop defending sex offenders and start punsihing them justly. No more m
Created: 2020-07-31
| Time period | All countries | United States |
| --- | --- | --- |
| All time | 65 | 65 |
| 24 hours | 8 | 8 |
I am asking to make a change I was pregnant and abused while pregnant the system failed me and now my abuser is trying to get visits with our child and have him over nights . He has a long history of abuse in women and children courts say something has to happen before supervised and he has rights he is the father. I did believe he would be in jail by now. But nope. We have to protect those children they are getting mentally  abused by the parent that was the abuser. 
Created: 2020-08-03
| Time period | All countries | United States |
| --- | --- | --- |
| All time | 97 | 93 |
| 24 hours | 9 | 7 |
Although some fire restrictions have been relaxed in Taos County, we are still in the midst of a multi-year drought and the forest remains very dry.  This petition asks Taos County and the Fire Marshall to stop issuing burn permits to residents in the Gallina Canyon, Deer Mesa, Turkey Springs, and Turley Mill areas until sufficient rainfull has fallen and greatly reduced the fire danger. 
Created: 2020-08-03
| Time period | All countries | United States |
| --- | --- | --- |
| All time | 36 | 36 |
| 24 hours | 6 | 6 |
We, the undersigned justice seeking people of America, call on the United States Government to review and/or  re-investigate the facts and circumstances surrounding the investigation, prosecution and the September 3,1970  federal criminal conviction of Felix Lindsey "Pete" O'Neal for allegedly and illegally transporting a firearm across state lines. We further call on all local, state and federal law enforcement agencies with jurisdiction and involvement in this matter to review it's prior activ
Created: 2013-06-10
| Time period | All countries | United States |
| --- | --- | --- |
| All time | 1157 | 844 |
| 24 hours | 9 | 6 |
This petition is to urge Ancestry to not delete matches who share fewer than 8 cMs from users' DNA lists, and to continue to display them for all users. Instead, it requests Ancestry explore alternative means to relieve strain on its infrastructure. Please be sure to confirm your signature by responding to the confirmation email after you sign. The petition will be submitted to Ancestry on Sunday, July 26, 2020. Ancestry's planned deletion (August 2020) of DNA matches who share fewer than 8 cMs
Created: 2020-07-20
| Time period | All countries | United States |
| --- | --- | --- |
| All time | 701 | 505 |
| 24 hours | 9 | 5 |
Petitions.net
We provide free hosting for online petitions. Create a professional online petition by using our powerful service. Our petitions are mentioned in the media every day, so creating a petition is a great way to get noticed by the public and the decision makers.