"Opo Kondre Man"
Hoe vormen wij een natie, zodat wij de geschiedenis met al haar wijsheden keurig achter ons laten en met een verrijkte perceptie vooruit kijken naar een toepassende relatie met de voormalige kolonisator Nederland?
Beste Surinamers in thuis en buitenland laat uw stem horen.
Laat ons wederzijdse respect hebben voor elkander en elkanders cultuur.
Surinamers, zegt u "Welkom Stef Blok in onze quarantaine, blij dat u uw woorden terug getrokken hebt aan de totale natie"
En dat u voortaan als minister verantwoordelijk voor internationale vrienden..zich minder opstelt als internationale ruzie zoeker!
Mits u een ander inzicht of overtuiging heeft ..en de historische etnische facilitering van Nederland aan de huidige status quo in Suriname wenst te negeren.
Medegelet op uw smalle en povere perceptie zouden uw uitlatingen over etniciteit in Suriname eerder in de geest zijn van constructie dan stigma.
Laat ons dan eerder zaken recht trekken binnenshuis betreffende mensenrechten dat Politiek Den Haag zo hoog in het vaandel draagt.
Sierlijk zou uit minimale dankbaarheid uw constructieve opstelling moeten zijn de plooitjes glad te willen strijken naar Suriname als ex wingewest waar uw gerechtigheidsschuld nog lang niet verrekend is.
Als brute exkolonisator zijn de mentale economische demografische en politieke gevolgen van uw Verdeel en Heersdoctrine al aan het eroderen.
Integendeel zou u respect en ondersteuning moeten geven aan een zelfhelende natie welk haar lot dankzij uw rol in historie veel te danken had en heeft qua etniciteit.
De trend is anno 2020 met landen relaties te onderhouden op basis van wederszijds respect en constructie, niet omgekeerd als de toenmalige verhoudingen voor 1975.
Stef Blok; Uw woorden waren niet smakkelijk aangekomen bij het Surinaams volk.
Sterker nog...bewees u een delinquent te zijn in de samenlevingsvormen in Suriname.
Blijkbaar hebt u dat nu wel eens door. 
Politiek Den haag zou nu via dit bezoek feitelijk kunnen weten hoe dingen in het echt voelen en zitten.
U zei: Suriname is een mislukte staat vanwege haar etnische indeling..
Minister Stef Blok (Buitenlandse Zaken) heeft tijdens een bijeenkomst in Den Haag keihard uitgehaald naar Suriname, dat volgens hem een ​​'failed state' is vanwege de 'etnische indeling'. Dat blijkt uit videobeelden die Zembla in handen heeft.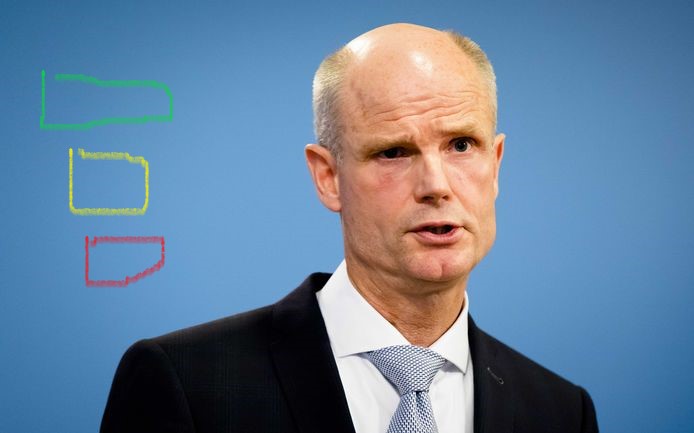 Wij ondersteunen en onderbouwen het bovengestelde historisch en concreet met één van de feiten die de oorzaak van de houdige Surinaamse etnische samemstelling verklaart.
Let wel, zonder mede- of hoofdverantwoordelijkheden buiten beeld te houden!
Uw grondlegger van partijen !!! in dienst van Den Haag Nederland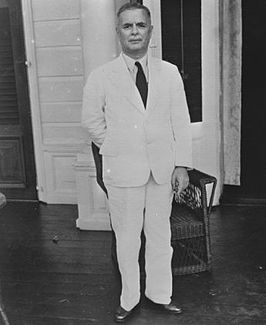 Staatsregeling 1937 [bewerken | brontekst bewerken] Op 1 april 1937 trad een nieuwe staatsregeling in werking die nogal van invloed was op de functie van de gouverneur.
Met deze staatsregeling werd ook de naam van het parlement veranderd van 'Koloniale Staten' in de 'Staten van Suriname' waarbij tevens het aantal leden werd verhoogd van 13 (waarvan tot 1901 en 4 benoemd door de gouverneur) naar 15 (waarvan 10 gekozen en 5 benoemd door de gouverneur).
Kielstra wees voor die 5 personen vooral Hindoestanen en Javanen aan die met het toenmalige kiesrecht niet in de Staten verkozen. Immers, in Suriname mochten tot de invoering van het algemene kiesrecht in 1948 alleen voor bepaalde voorwaarden voldeden (census en capacity) stemmen.
Diaspora organisatie Belgium