Penn State Women's Gymnastics Alumni Letter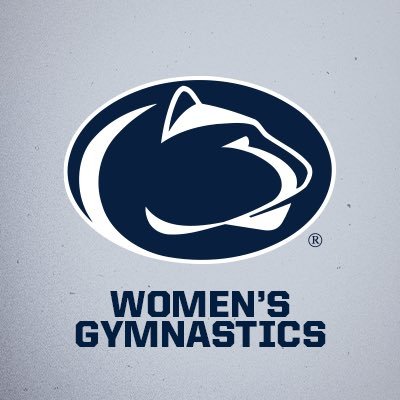 Mr. Kraft,
Welcome to Penn State. We are enthusiastic about the future of the athletic department under your leadership.
We, an organized group of Penn State Women's Gymnastics Alumni, ask that the present athletic administration consider the following concerns with the current performance and leadership of the Women's Gymnastics program. Beyond our concerns described below, we would encourage a deeper statistical and cultural analysis of the program, as it is unsatisfactory for the standards we hold as a collective. The culmination of the past few seasons have been an embarrasment to the program. It would be in the best interest of the program, and athletic department as a whole, to truly #RestoreTheRoar.
PERFORMANCE
— Penn State Women's Gymnastics was once considered to be a nationally respected program and conference contender. Now, we have finished 9th in the Big Ten in NQS for the second year in a row under the current leadership, with a peak at 4th in 2021. The only team consistently finishing beneath Penn State is Rutgers.
— A program record regional high did not qualify us to NCAAs; it did not even get us past the first round of Regionals.
— The expectation ought to be higher than celebrating being the second qualifier to the regional play in for the second year in a row-- this year qualifying under Towson. This is not something to be celebrated. This is embarrassing.
— MAC and EAGL teams consistently rank higher than Penn State.
— The advertised program-records are indicative of NCAA-wide inflated scoring, not growth compared to previous years. Every team is getting record scores. How Penn State has not had any all-time highs in this era of scoring ought to be in question.
— In 2022, falling was an issue. This 2023 season, it was not. Counting falls and taking 9th in the Big Ten is one thing. Not counting falls and still finish- ing 9th in the Big Ten is an entirely different, and deeper, problem. This year, in the loss to Michigan State by two points, zero falls were counted. Two points is equivalent to counting four falls. (For reference on capacity for program growth in gymnastics, MSU was 9th in the Big Ten from 2017-2019, 10th in 2021. They now rank 2nd. We are one of two teams who have not shifted in rank).
— Athletes are not being developed. Only one senior consistently contributed this year. Athletes do not come to Penn State and excel in skill. They either plateau or decrease in performance output. It is impossible to rebuild a program in an atmosphere that cannot develop athletes. On top of this, many athletes are subject to chronic injury, fatigue, and illness. Contrary to the belief held by the leadership within the program, this is not normal; this indicates improper training regimen and inadequate recovery protocols.
— Pennsylvania is a hotbed for gymnastics in the J.O. National program. The top NCAA gymnasts often come out of Pennsylvania. Top PA recruits are not coming to Penn State. The reigning NCAA All-Around Champion is Trinity Thomas. She goes to Florida. Her sister is an athlete at Penn State. She is from York, PA. There are many other top athletes to which this scenario applies. The current leadership loses top recruits in our own state to other out of state programs, even with the prestige of Penn State University to back the draw to compete here. You cannot build a successful program if you cannot first recruit successfully.
— Poorly maintained relationships with local/regional gyms.
— A weighted recommendation for the current HC to the prior administration came by way of Bev Plocki— the presently active, and very successful, head coach for the University of Michigan. Michigan has dominated the Big Ten and the nation for nearly two decades, their most recent feat being winning the first program National Title in 2021. This is equivalent to Penn State Football taking recommendations for the head coaching position from Michigan's Jim Harbaugh. Why would an opponent recommend someone who may one day develop a program that would pose a threat to theirs?
— There have been five different assistant coaching changes in the past six seasons.
— Meet attendance is underwhelming. Women's gymnastics is one of the most marketable niche sports in the NCAA. While it may not be a money-making sport, it is certainly a sport that has the capacity to draw national and local attention. The top female NIL athlete in the NCAA is a gymnast, and she ranks within the top ten of all NIL earners, both male and female. The reigning Olympic gold medalist is currently active in the NCAA. There is presently a more exciting draw for NCAA gymnastics enthusiasm than ever before. A respectable and competitive PSU Women's Gymnastics program is more than capable, and has proven in the past to be so, to put attendees in the seats. There was a time not too long ago when gymnastics drew bigger crowds than wrestling. There even used to be a BJC meet. Women's gymnastics hold the top two spots for record attendance at Rec Hall. There is a local base for enthusiasm for the women's gymnastics program at Penn State, should the program achieve higher levels of success.
— Contextual statistics for marketing growth within the gymnastics program:
— From 2019-2021, the finals of the NCAA Women's Gymnastics Championships viewership jumped 510% with 808,000 viewers. At the time, this was the largest college gymnastics audience ever across the ESPN networks.
— Last year, the 2022 NCAA Women's Gymnastics Championships averaged 922,000 viewers, topping the record set in 2021. The broadcast of NCAAs peaked at 1.1 million viewers.
— The broadcast of this Championships was moved up to an earlier window to accommodate for the NHL's Saturday afternoon package. Gymnastics outdrew the NHL lead-out by 29% in ratings, 15% in viewership, and viewership in adults aged 18-49.
— In relation to one of the top reputable niche sports at Penn State, the 2023 NCAA wrestling national championship averaged a 0.24 and 454,000 on ESPN Saturday night, down 25% and 28% respectively from last year.
— In 2022, women's gymnastics drew more engagement on ESPN's social media than any other women's sport. The sport accounted for more than 100 million impressions. We presently have several phenomenal women's sports programs at Penn State; with gymnastics being the most marketable women's sport in the NCAA right now, there is no reason we should not have a marketable force in the Penn State Women's Gymnastics program.
ALUMNI
— In this era of colligate athletics, it is evident that a successful head coach understands that they assume responsibility beyond setting line ups and implementing practice plans. Fostering enthusiasm and support for the program is essential.
— The alumni base is the lifeblood of a successful college program. No college programs, across any sport, are successful without alumni support and interest.
— The organization, involvement, and respect of alumni for PSU Women's Gymnastics is not a priority under the current program leadership. Many alums, even those who have remained local, were not even aware that there was an alumni weekend. The program is not a welcoming environment to those who contributed to it in years past.
— There are alums who have remained local have no involvement or interest in the program. What does this indicate?
— There are several alums and former athletes that competed within the tenure of the current leadership who are dissatisfied with their experience, yet were left ignored by the prior athletic administration.
— Not only is involvement of alumni not encouraged, but it also appears discouraged. The lack of an inviting environment towards PSU Women!s Gymnastics alumni is a foremost symptom of a failing program, as reminders of past success present a threat of exposing an underachieving current program. The current leadership does not know, nor has ever expressed interest in knowing, the depth of tradition that the PSU Women's Gymnastics alumni base carries.
— It is well known that Penn State has one of the most impressive and vast alumni associations worldwide. PSU Gymnastics has an incredibly successful and prominent female alumni base— both within and outside of the sport— that ought to be celebrated, not swept under the rug as a chore to a head coach's to-do list. This indicates, by way of either ignorance or incompe- tence, an incapacity to foster and manage a top program. How this base has been ignored for the tenure of the current leadership is unacceptable.
PRESENTED QUESTIONS TO CURRENT ATHLETIC ADMINISTRATION
— Is there an expectation of success for the Penn State Women's Gymnastics program? If so, what constitutes this success? Is it 9th in the Big Ten? Is it second qualifying team to the pigtail meet at Regionals? We would like to restore the program to at least a respectable and contending program within the conference. Beyond conference, there is no reason we cannot build a nationally contending program, which would benefit the entire athletic department.
— While we understand the gymnastics is not necessarily a money-making sport, we believe that it is in the best interest of the athletic department and the University to have as many flourishing NCAA programs as possible, especially in the realm of women's sports. This is achievable for Penn State Women!s Gymnastics, under proper leadership. Is restoring the program to a flourishing status a priority under this new administration? We would like it to be so.
We hope this letter and our concerns for the direction of the program are taken into consideration, not only for the betterment of the program, but also, "for those who came before us," and those who are to come after us.
Signed,
Penn State Women's Gymnastics Alumni