Petition to Discipline Brian Mast FL-18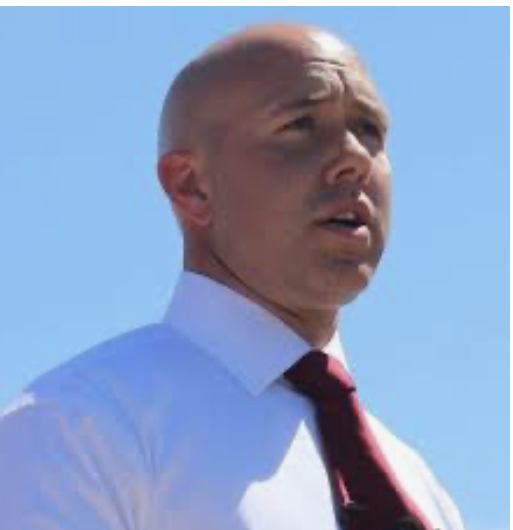 We, the undersigned, in affixing our signatures hereto, ask and petition the Speaker of the House to take necessary and appropriate disciplinary steps with respect to Congressman Brian Mast (R – FL 18) in response to his serious and inexcusable violation of the oath of office, and his unethical and immoral conduct outside of Congress. Congressman Mast's disgusting behavior brought shame on the highest and most consequential deliberative body in the land, for which he should be held accountable.  We state as follows:  
I.               VIOLATION OF THE OATH OF OFFICE  
On or about January 3, 2021, Brian Mast (hereinafter "Mr. Mast"), along with the other members of Congress, swore an oath to defend the Constitution of the United States against all enemies, foreign and domestic, taking the obligation "[f]reely and without reservation or purpose of evasion."  Based on his public communications posted between January 1, 2021, and January 6, 2021, it is clear that Mr. Mast intended to abrogate that oath at the very time that he was taking it.  Thus, the words were lies as he spoke them. 
Mr. Mast has publicly asserted that he will engage in an act of sedition designed to undermine the peaceful transition of power and to subvert the Constitution of the United States by seeking to invest Congress with the power to overturn election results, a power neither contemplated by the drafters of the Constitution, nor any court of competent jurisdiction that has interpreted it since its ratification.  
It matters not at all that Mr. Mast will be unsuccessful in his quest to undo an election result he dislikes.  It matters not at all that Mr. Mast is joined by several other members of Congress in this unconstitutional and ill-conceived theatrical maneuver.  What matters is that no one who seeks to destroy the Constitution can or should be entrusted to apply it, for they will necessarily do so with malicious intent.  Congress was created by the Constitution itself, and should not be polluted with the presence of those who seek to destroy the foundational principles therein, paramount among them being government of the people, by the people, for the people. 
The will of the people is reflected in the vote, and the process by which the vote is counted and tabulated is not subject to abrogation at the whim of disgruntled members of Congress. Mr. Mast, by word and deed, has made clear that he does not understand or recognize the foundational principle of the Constitution, and therefore should not be expected or trusted to abide by it as he serves his term as representative.  He has demonstrated that he serves the interests of his party and the outgoing president, not his constituents or this country. Above all, he has demonstrated contempt for the idea of democracy, siding with and enabling an authoritarian agenda. Mr. Mast is unfit to govern and should not be given any authority or responsibility within the halls of Congress.
  II.              UNETHICAL AND IMMORAL CONDUCT  
During the course of his re-election campaign, Mr. Mast admitted to having posted on Facebook for public view, a statement encouraging his friend and current campaign manager to have sex with as many fifteen (15) year old girls as possible while the friend was on vacation in South Africa.  Mr. Mast opined that he believed that such would be legal in South Africa.  He was wrong about that.  Rape of minor girls is not legal in South Africa, and is immoral and vile everywhere.  But it is nevertheless common in South Africa because so many girls in that country are poor and powerless.  Mr. Mast thought this an excellent circumstance in which to exploit uneven power to slake perverse desires of disgusting men.  
Mr. Mast later posted another comment for public consumption in which he joked that a good "pick-up" line when seeking attention from women would be "Don't turn this rape into a murder."  Mr. Mast and his friend both thought that was funny.  At the time, Mr. Mast was serving in the United States Army.  One has to wonder about how he treated the military women he encountered during his service if he thought threatening the lives of rape victims to silence them was funny.  
To his credit, Mr. Mast has since apologized for these disgusting comments and stated that he is embarrassed and ashamed of what he said.  He should be. But he is not the only one who should be ashamed of what he said.  The entire United States Congress should be ashamed of him, and should shun him for such disgusting thoughts and actions.  Brian Mast is a disgrace, and should be admonished for being so, not lauded or given the honor that comes with his station.  
III.            CONCLUSION  
For the reasons stated above, we, the undersigned, believe that Mr. Mast should be sanctioned and admonished by the Speaker of the House with every available punitive measure for misconduct in violating his oath of office, and for immoral behavior that tarnishes the United States House of Representatives, including but not limited to censure, removal from committee assignments and/or expulsion from the body.    
Sign this Petition
By signing, I authorize Pamela M. Keith, Esq. to hand over my signature to those who have power on this issue.