Protect the nature landscape in the area of Lyngstad-Granavollen , stop the building of a huge industrial building.
A company has asked for permission to build up a huge 24 meters high mobile mast in the middle of the protected nature landscape in the area around Lyngstad - Granåsen, Hadeland. Next door is Kongevegen, Pilegrimsleden and Granavollen, cultural heritages of a big value.                                       The area is of a big value for recreation , for people in the neigbourhood, for tourists, pilegrims travellers and others, and a cultural heritage from the Bronze Age- Iron Age is close to the place where its asked for permission to build up an industrial building.
We will with these signatures ask to find another solution for the mobile mast or another place to build it up, there it will not be in a disturbance for the surroundings .
Be welcome to sign together with us !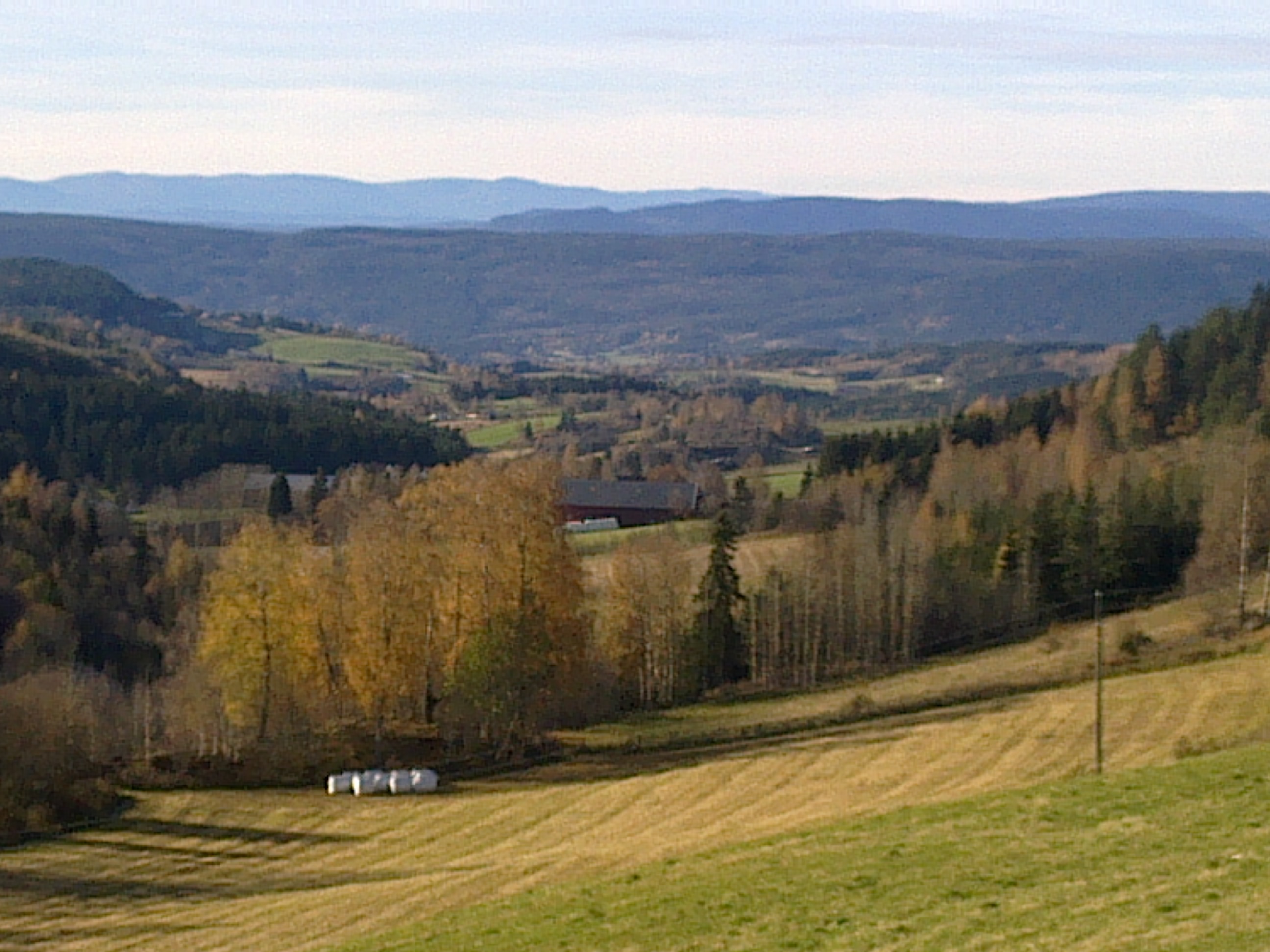 Sign this Petition
By signing, I authorize Live Lyngstad to hand over my signature to those who have power on this issue.
---
Is there something you want to change?
Change doesn't happen by staying silent. The author of this petition stood up and took action. Will you do the same? Start a social movement by creating a petition.
Start a petition of your own
Most popular petitions in last 7 days
January 11, 2021 ADDENDUM TO BAR COMPLAINT:   On or about December 20, 2020, I filed a bar complaint against attorney Matt Gaetz for his role in an attempt to subvert a free and fair election, in abrogation of his oath of office, as a waste of valuable court resources, filed in bad faith and without any basis in the law.  Since that time, much has transpired.  Rather than being chastened in his comportment, on or about January 6, 2021 (and in the days leading up to that date) Mr. Gaetz made se
Created: 2020-12-15
| Time period | All countries | United States |
| --- | --- | --- |
| All time | 25391 | 25024 |
| 7 days | 326 | 316 |
Please ONLY sign this online petition if you have NOT already signed the paper petition. The Islamic Center of Naperville (ICN) is seeking approval to develop a mosque, K-5 school, multi-purpose hall, gymnasium and expansion to mosque on 248th Ave. (between 95th St and 103rd St). This is to be built in an entirely residential area, surrounded by homes, parks, walking trails and bike paths. Say 'No' to the proposed oversized ICN development and dangerous traffic conditions it will create. Please
Created: 2020-12-19
| Time period | All countries | United States |
| --- | --- | --- |
| All time | 224 | 217 |
| 7 days | 81 | 81 |
We, residents of the City of Long Beach, demand that our elected officials represent and protect us by requiring a full Environmental Impact Report (EIR) at 3701 Pacific Place Project (the former Golf Learning Center southwest of Crown Point, across from Los Cerritos Park and Elementary School). We object to the City prematurely allowing the developer to grade the site and move 50,000 tons of soil, given that this was formerly a toxic waste dumpsite. The soil has been shown to contain lead and a
Created: 2020-12-11
| Time period | All countries | United States |
| --- | --- | --- |
| All time | 718 | 717 |
| 7 days | 72 | 72 |
We started this petition to raise awareness surrounding the abuses we have had come against us as women, wives, mothers and daughters.  We are tired of our speech and expressions being excluded and extinguished because of our beliefs and faith.  We believe in empowerment of women and helping all other women to be all they can be via freedom of expression, freedom of religion/faith, freedom of simply being a woman.   Tiktok has stifled many women's expression of their entire belief system.  They
Created: 2021-01-18
| Time period | All countries | United States |
| --- | --- | --- |
| All time | 68 | 67 |
| 7 days | 68 | 67 |
Recently filed legislation in the Florida House & Senate (SB 484 & HB 1) would place restrictions on citizens' ability to protest social injustice through criminalization of civil disobedience and the right to peaceably assemble. The legislation, proposed by Governor Desantis in response to Black Lives Matter protests, would: Make blocking traffic a felony; Prosecute groups that organize or fund so-called "disorderly" protests; Penalize cities that seek to reduce excessive police budgets
Created: 2021-01-17
| Time period | All countries | United States |
| --- | --- | --- |
| All time | 57 | 57 |
| 7 days | 57 | 57 |
Guardian Angels Catholic School - Chaska We would like to start a petitition to let Father Tony Vanderloop, the parish leadership and archdiocese know that we are willing to do what it takes to keep Guardian Angels Catholic School open.  Please sign the petition to show your support.  Support would come in the form of helping  with a short term and long term plan, executing the plan and/or monetary assistance.  We will need to raise at least $1 Million in the long term to make improvements to th
Created: 2021-01-21
| Time period | All countries | United States |
| --- | --- | --- |
| All time | 39 | 39 |
| 7 days | 39 | 39 |
بسمه تعالی جناب آقای دکتر نمکی مقام عالی وزارت بهداشت ، درمان و آموزش پزشکی با سلام و ادب احتراما ضمن تقدیر ویژه از زحمات و نگاه کاملا همراه و حمایت گرانه جنابعالی در احقاق حقوق اعضای هیات علمی و به طور ویژه موضوع ترمیم حقوق, به استحضار می رساند جناب آقای دکتر بهزاد مهکی, عضو محترم هیات علمی دانشگاه علوم پزشکی کرمانشاه, طی 4 سال گذشته با تلاش های خستگی ناپذیر و بدون چشمداشت, توانسته است با تجمیع توان اعضای هیئت علمی علوم پایه وزارت متبوع و تعامل حداکثری با مدیران و متولیان امر, اقدامات ارزشمندی
Created: 2021-01-21
| Time period | All countries | United States |
| --- | --- | --- |
| All time | 1178 | 38 |
| 7 days | 1177 | 38 |
We are writing to request immediate attention to concerns we have about the dangerous road along Highway 101 from Simdars Road to Palo Alto Road in Sequim WA.  The design of the preliminary study, named "US Highway 101 East Sequim Corridor" will solve our concerns as it will eliminate direct access to Highway 101 at Happy Valley and Palo Alto Roads by adding a frontage road from Simdars to Palo Alto and adding the two missing ramps at Simdars Road, making it safer for residents to have access to
Created: 2021-01-09
| Time period | All countries | United States |
| --- | --- | --- |
| All time | 62 | 62 |
| 7 days | 34 | 34 |
WHEREAS the distribution of overtime and the payment of incentives are mandatory subjects of bargaining under the Meyers-Miias-Brown act, and subject to meet and confer requirements; and WHEREAS Local 522 has attempted to satisfy this meet and confer requirement by way of the roll call committee; and WHEREAS the roll call committee answers to Local 522; and WHEREAS Local 522 answers to the 522 Membership; and WHEREAS the current rules related to the relief team run counter to our well-establishe
Created: 2021-01-18
| Time period | All countries | United States |
| --- | --- | --- |
| All time | 30 | 30 |
| 7 days | 30 | 30 |
As scholars, researchers, activists and concerned individuals, we, the undersigned, strongly condemn President Donald Trump's proclamation recognizing Moroccan sovereignty over Western Sahara.  Western Sahara is a case of unresolved decolonization.  Decolonization is not only a legal process, but a political struggle, one which has often been waged through the global public sphere. World public opinion, transnational solidarity and global attention have historically been integral to successful d
Created: 2021-01-07
| Time period | All countries | United States |
| --- | --- | --- |
| All time | 497 | 49 |
| 7 days | 108 | 22 |
Petitions.net
We provide free hosting for online petitions. Create a professional online petition by using our powerful service. Our petitions are mentioned in the media every day, so creating a petition is a great way to get noticed by the public and the decision makers.