Bentcop.Biz THE PETITION TO SIGN THIS CHRISTMAS!! ending Government & police corruption starts here with these driver refunds!
Please watch the following youtube videos!
 Here is also a Christmas Carol for you all to enjoy this Christmas!! 
I have been investigating illegal & dangerous Road Signage & safety across the UK for my petitions and own police work into illicit Road Traffic Enforcement investigation.
I have active petitions on various petition websites and they are all hosted on my holding page at www.bentcop.biz
Also All my Videos, research, investigations, Photos and evaluation material as well as petitioning activities is collected together to present to you for evaluation and to request your signatures on my petitions at www.bentcop.boards.net
I have found that many UK drivers are eligible to have fines refunded because the speed limit was not enforceable by law at the time. Many still are not.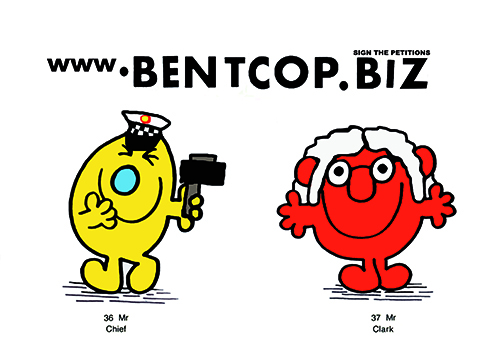 Here is an example of refunded monies due to traffic regulation orders not being in place.
Rawdon speeding Fines Refunded after TRO not in place
This petition is not a "get out of speeding" excuse. It is about serious entrapment, legal abuse and misleading drivers by incorrect & Illegal road signs or missing signs. It is a big Road safety Issue in addition to being mistreated by the Law.
Please look at my other petitions & all my website information!    Thank you for signing. :)

Announcement from the administrator of this website

We have closed this petition and we have removed signatories' personal information.

European Union's General Data Protection Regulation (GDPR) requires a legitimate reason for storing personal information and that the information be stored for the shortest time possible.