Reunite our loved ones that has been shut out during Covid-19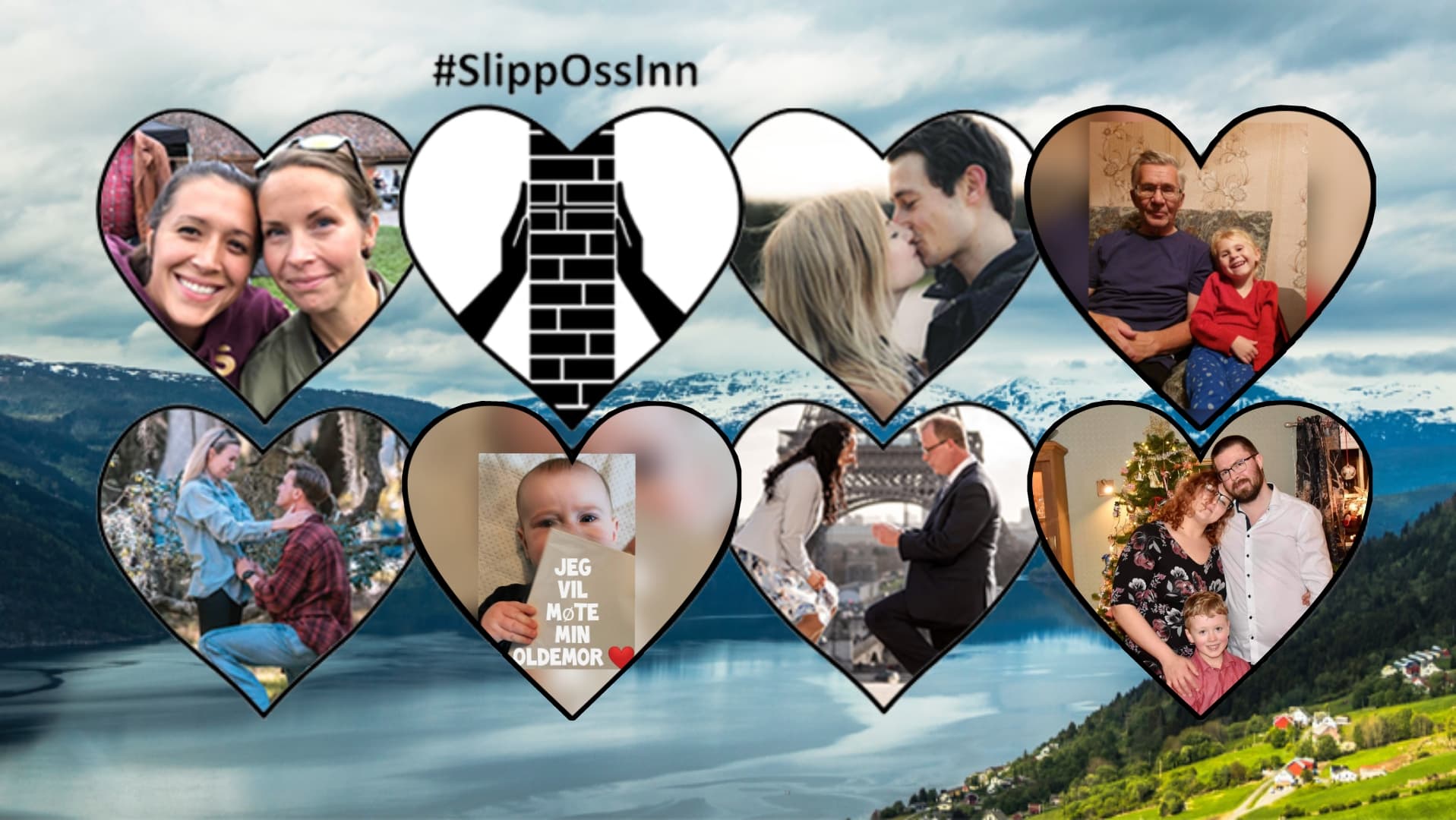 Dear everyone! We need your help!

Due to COVID-19, Norway closed its borders on 16-03-2020 to all who were not 
Norwegian citizens, or who did not have a residence permit in Norway. 
Many of us who have been in a relationship for many years are forgotten because 
we are not married / engaged or have / are expecting children.
In a society where it is less and less common to get married,these criterias are 
not up to date with regard to the modern society we live in.
In addition, we also have other international close family members who we are not 
allowed to visit in Norway.
We feel that we have been forgotten, and our lives have stood still 
for many months. 
We of course understand that this is a difficult situation,where life and 
health must absolutely be prioritized, but when we now face a period where we as 
a society are slowly but surely returning to live almost "normal" lives, 
then it will be extra heavy for those of us who still can not 
meet their loved ones.
There are more and more people today who are struggling and having a hard time
because they are separated from their loved ones, 
and having to face Christmas without our loved ones is 
completely incomprehensible!

As of today, the authorities do not allow the following:
- Parents of children over 21 years.
- Grandparents from 3rd country.
- Girlfriends are not allowed to bring their children with them when visiting 
Norway because the "girlfriend/boyfriend form" lacks a check box for children.
- Families who live abroad for work, may not travel together to Norway if one of
 the spouses / parents has foreign citizenship(3rd country)
even if the children and the other parent have Norwegian citizenship.
- Spouses/girlfriends from countries subject to visa requirements do not receive 
an entry visa because cooperation agreements 
with other countries embassies have been terminated (VFS global offices)
Suggested solutions:
1. An updated "Girlfriend Form",where it includes a column that deals with 
children, or that you turn this form into a "Family Form" 
that includes both grandparents, parents of children over 21 years.
2. Partners and families from visa-required countries. 
Can be solved with digital solutions. 
Or the reference person in Norway can submit the visa documents on behalf of the 
applicant.
We therefore humbly ask you to sign this signature campaign so that we can meet 
our loved ones again.
Sign this Petition
By signing, I authorize "Oss med familie eller kjæreste i utlandet under Covid-19 2020" og "SlippOssInn" to hand over the information I provide on this form to those who have power on this issue.