SAINTS- NFL COMMISSIONER TO REVERSE GAME OUTCOME PETITION... SIGN HERE
Demanding The NFL Commissioner to step in on the no-call of pass interference/ helmet-to-helmet that resulted in Saints being robbed of Superbowl Berth. 
Demanding NFL Commissioner to invoke his Authority under 
Rule 17, Section 2, Article 1: "The Commissioner has the sole authority to investigate and take appropriate disciplinary and/or corrective measures if any club action, non-participant interference, or calamity occurs in an NFL game which the Commissioner deems so extraordinarily unfair or outside the accepted tactics encountered in professional football that such action has a major effect on the result of the game."
And
Rule 17, Section 2, Article 3: "The Commissioner's powers under this Section 2 include . . . the reversal of a game's result or the rescheduling of a game, either from the beginning or from the point at which the extraordinary act occurred."
The call as stated and admitted after the game to be a missed call by the referee, should be inforced, the game should be replayed "from the point at which the extraordinary act occurred." ,with the full penalties against the Rams. 
Reschedule and continue the game from the point of the foul in which Lewis is hit as seen in attached.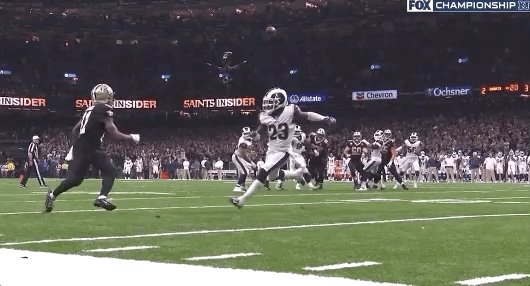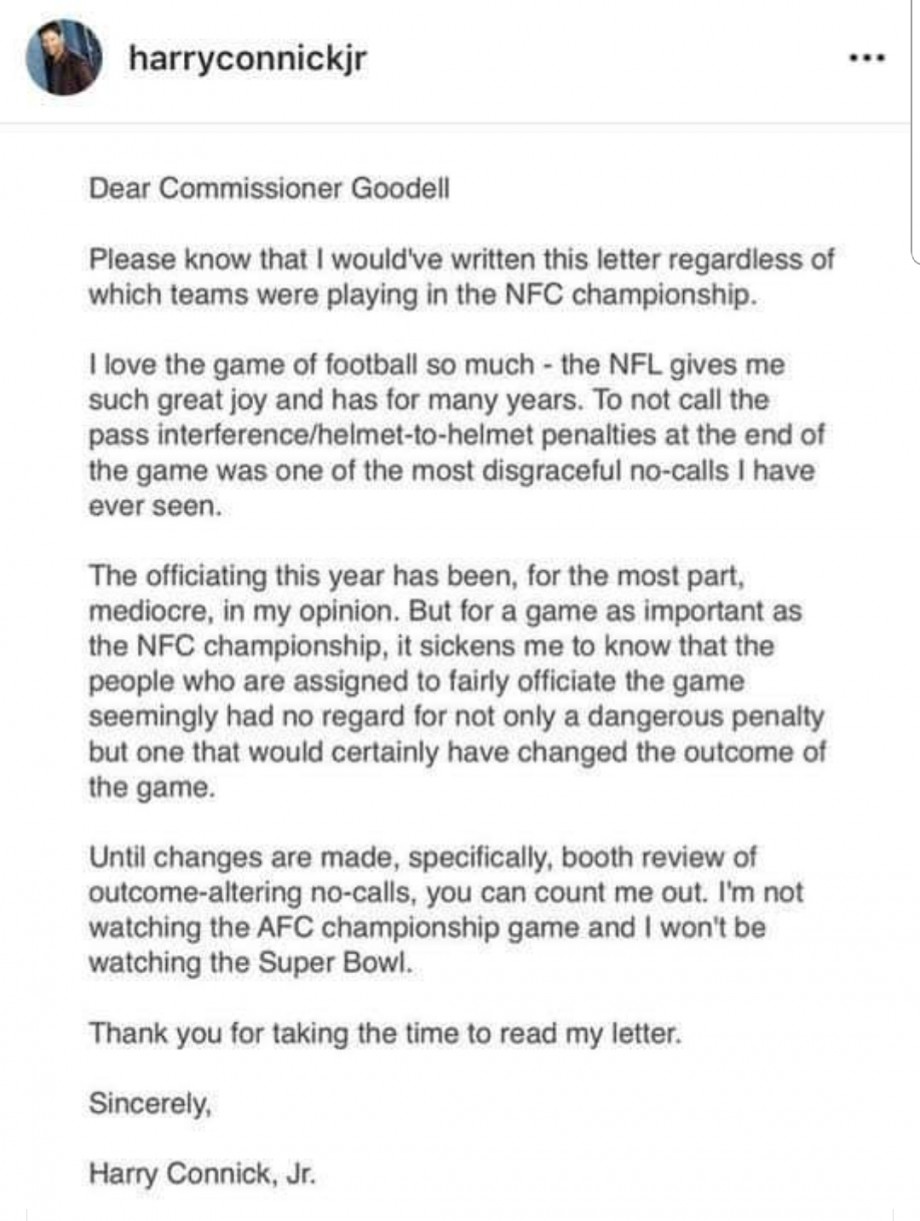 Sign this Petition
By signing, I authorize Trey Miley to hand over the information I provide on this form to those who have power on this issue.