Save Lives Network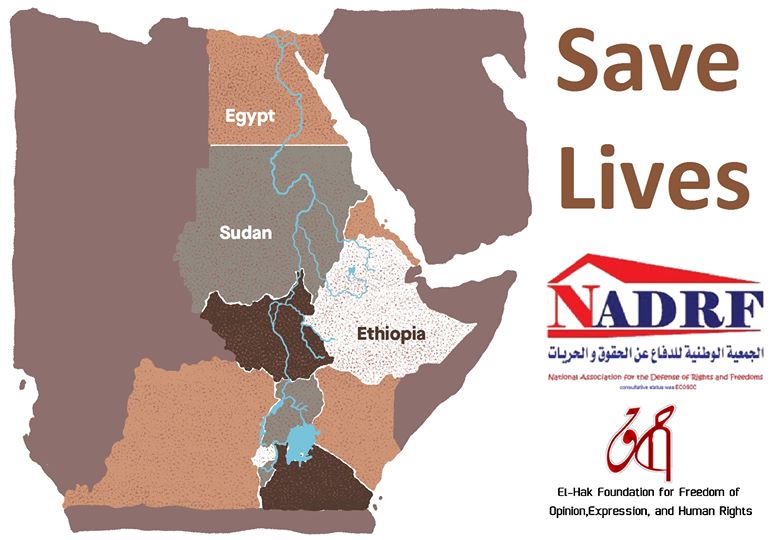 The National Association for the Defense of Rights and Freedoms (NADRF) is an Egyptian civil rights organization, and its registered since 2005 also its holding a special advisory status - the Economic and Social Council - at the United Nations (ECOSOC), NADRF seeks protecting lives as well as maintain peace and security in the Nile Basin region, aiming to build good relations of joint cooperation between the Nile Basin countries, peaceful coexistence and the use of natural resources for the advancement and development of the African continent.
Our African continent is going through a crisis that threatens its stability, and if it is not resolved soon, this will lead to loss of many lives, especially after some related parties denied the foundations of international law and international conventions and covenants concluded between the three parties. To stop the Ethiopian authorities' unilateral decisions and immediately stop their plans for the second filling of the Renaissance Dam reservoir.
We also affirm our first demand is to pressure the three parties to sign a binding legal agreement that does not detract from Ethiopia's right to development. We also affirm the water rights of Egypt and Sudan.
It is noteworthy that the National Society for the Defense of Rights and Freedoms, in cooperation with the Paradigm International Center for Strategic Studies, issued a study entitled "Justice in Development ... Proposals to Avoid the Worst Scenario."
If you wish to obtain a copy of the study, please contact us via e-mail