Say 'No' to Proposed ICN project on 248th Ave - Naperville
Please ONLY sign this online petition if you have NOT already signed the paper petition.
The Islamic Center of Naperville (ICN) is seeking approval to develop a mosque, K-5 school, multi-purpose hall, gymnasium and expansion to mosque on 248th Ave. (between 95th St and 103rd St). This is to be built in an entirely residential area, surrounded by homes, parks, walking trails and bike paths.
Say 'No' to the proposed oversized ICN development and dangerous traffic conditions it will create. Please sign this petition and let the Naperville City Council hear your voice.
We encourage you to submit your concerns and comments about this project via email to Sara Kopinski, Community Planner at Planning@Naperville.il.us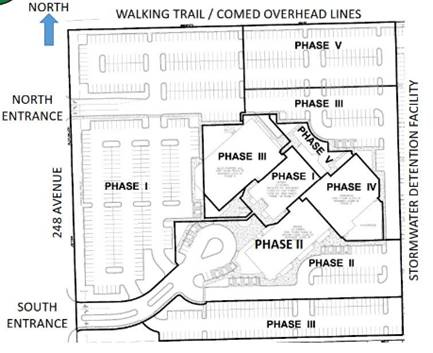 We, the undersigned South Naperville Residents, are opposed to the approval of a conditional use permit and their request for variances regarding the Islamic Center of Naperville's 248th Avenue Project as it has been submitted to the City of Naperville. The current plans and permit submission fail to adequately address the safety and other developmental concerns raised by the community surrounding the proposed development.
Our concerns are many, but not limited to the following:
• We do not believe the 248th Avenue project meets the standards for a conditional use ICN is requesting. Due to the large-scale design of the 248th Avenue Project in relation to the plot of land annexed, residents from the South Naperville area have submitted numerous concerns on the construction/development plans of this project and how the proposed design will negatively impact existing homes within the subdivisions.
• We are greatly concerned about the Traffic/Safety impact and implications this project will have on the South Naperville subdivisions. These concerns are not limited to the construction phases, but also include concerns after the project has been completed. The residents from the South Naperville area have submitted numerous questions outlining these concerns and the negative impact this project will have on Traffic/Safety in our community.
We petition that the Planning and Zoning Commission of Naperville and the Naperville City Council deny the Islamic Center of Naperville's conditional use permit, their request for variances and their proposed site plans to build the 248th Avenue Project based on the current submission.
| | |
| --- | --- |
| | The author of this petition has closed this petition. |