Sign this petition to allow Makeup Artists to play music in their live video!!
The makeup industry is a 4.2 billion dollar industry and the music industry is even bigger!!
Apart of being a MUA (makeup artist) is sharing your content. 
A lot of MUAs prefer to do a live makeup tutorial. 
I myself go live 5 days a week for my supporters and followers. One thing that is super frustrating is when you play music in the background and Facebook removes your video. This petition is to allow MUAs to record live video with music in the background without having their videos removed! 
It's just not fair! We work so hard to come up with looks and teach other women about makeup and products. 
Sign this petition to support all the MUAs out there and let us play music!!!!!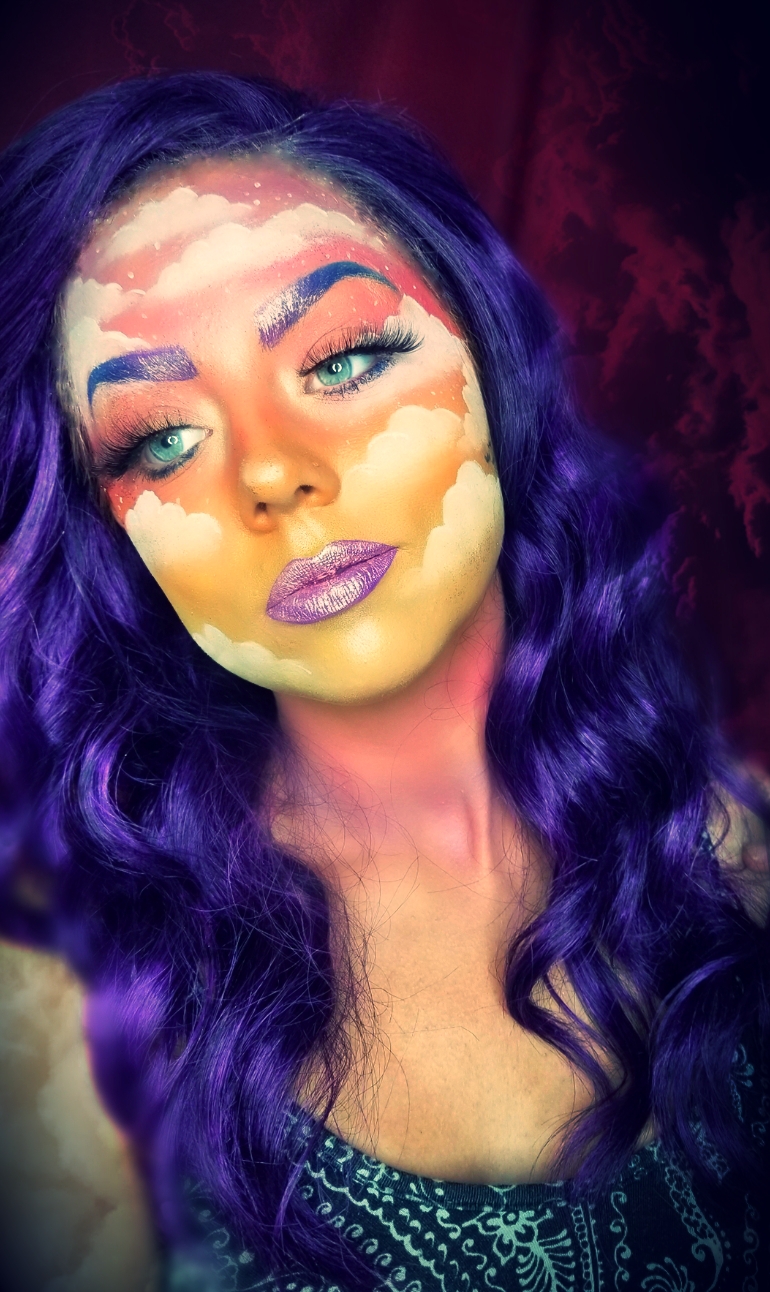 Sign this Petition
By signing, I authorize Athena Marie MUA to hand over my signature to those who have power on this issue.
---
Is there something you want to change?
Change doesn't happen by staying silent. The author of this petition stood up and took action. Will you do the same? Start a social movement by creating a petition.
Start a petition of your own
Most popular petitions in last 24 hours
The purpose of this Petition is to request that the United Nations or SADAC intervene into the chaos currently occurring in Zimbabwe. We can all clearly see that human rights are being violated and there are no fair Elections taking place. We want transparency and the figures are not making sense at all. We need individuals or organisations other than the current Zimbabwean government to clear up this mess because they are evidently not taking any form of control to counteract the problems that
Created: 2018-08-01
| Time period | All countries | United States |
| --- | --- | --- |
| All time | 2929 | 494 |
| 24 hours | 57 | 16 |
More than 60 years ago the Tulloch Reservoir, also called Lake Tulloch, was created by the South San Joaquin and Oakdale Irrigation Districts. At the time of its creation the irrigation districts obtained flowage easements on a small portion of the property on the lake's shoreline. Over the past six decades most of the land on the lake was purchased and subdivided by property owners with a portion of their properties incumbered with flowage easements.   According to the United States Federal En
Created: 2020-07-30
| Time period | All countries | United States |
| --- | --- | --- |
| All time | 105 | 105 |
| 24 hours | 15 | 15 |
We, the undersigned justice seeking people of America, call on the United States Government to review and/or  re-investigate the facts and circumstances surrounding the investigation, prosecution and the September 3,1970  federal criminal conviction of Felix Lindsey "Pete" O'Neal for allegedly and illegally transporting a firearm across state lines. We further call on all local, state and federal law enforcement agencies with jurisdiction and involvement in this matter to review it's prior activ
Created: 2013-06-10
| Time period | All countries | United States |
| --- | --- | --- |
| All time | 1261 | 913 |
| 24 hours | 17 | 10 |
Although some fire restrictions have been relaxed in Taos County, we are still in the midst of a multi-year drought and the forest remains very dry.  This petition asks Taos County and the Fire Marshall to stop issuing burn permits to residents in the Gallina Canyon, Deer Mesa, Turkey Springs, and Turley Mill areas until sufficient rainfull has fallen and greatly reduced the fire danger. 
Created: 2020-08-03
| Time period | All countries | United States |
| --- | --- | --- |
| All time | 61 | 60 |
| 24 hours | 10 | 9 |
We the Citizens of Prairie View,Texas Petition the city to keep Kenny Lopez as our Police chief and Cisneros as our Police Captain. The City Council members are holding an Executive Session to vote them out, By doing this, they do not have the citizen's best interestes in mind.  Chief Kenny Lopez and Captain Cisneros have been working to improve our city since becoming part of our Police force and have made positive change. We believe they are unjustly attempting to vote out Kenny Lopez and Cisn
Created: 2020-08-10
| Time period | All countries | United States |
| --- | --- | --- |
| All time | 8 | 8 |
| 24 hours | 7 | 7 |
I WON'T SEND MY CHILD TO SCHOOL IN A MASK! With the announcement today of children in grades 4 and up having to wear masks all day, comes a dilemma parents should not be faced with. Do I send my child back to school to wear a mask all day?  Homeschooling and Private School are getting traction but that doesn't solve the problem or address the lack of common sense this decision has. Private schools won't be implementing masks, so if you have money your child is free to breathe. If you don't have
Created: 2020-07-31
| Time period | All countries | United States |
| --- | --- | --- |
| All time | 600 | 12 |
| 24 hours | 8 | 7 |
Michael Dante DiMartino and Bryan Konietzko are no longer involved with Netflix's live-action adaptation of 'Avatar, the Last Airbender.' It was stated that this is due to "creative differences." The original show is deemed as the best animation of all time and was done with the vision of these two original creators. Let's let Netflix know that we want Michael and Bryan's vision to hold true through the live action version! Please sign our petition so we can do the original series justice and ge
Created: 2020-08-12
| Time period | All countries | United States |
| --- | --- | --- |
| All time | 20 | 15 |
| 24 hours | 8 | 5 |
We the undersigned Rustburg "Alumni and the Friends of the Old Rustburg School", respectfully request the Campbell County Board of Supervisors and Campbell County School Board consider the following:   1. We understand that there is a clear need to upgrade and expand the Rustburg Middle School; we fully support that project.   2. We request that both Board's pursue all opportunities for grant monies and tax credits to ensure the savings of county tax dollars throughout the design and building p
Created: 2020-07-24
| Time period | All countries | United States |
| --- | --- | --- |
| All time | 448 | 439 |
| 24 hours | 5 | 5 |
tara is just rude !! she has to be stopped !! we have to cancel her !! 🙈
Created: 2020-07-17
| Time period | All countries | United States |
| --- | --- | --- |
| All time | 11 | 5 |
| 24 hours | 1 | 5 |
***this is my work below! hello💕! i finally decided to start doing nails!! i have models for nails but i need ladies for full sets for a nail photoshoot within the next 2 weeks for my clientele portfolio 🤗. atleast 4-5 ladies or gents 💅🏾!! NO CHARGE! just comment your name & i'll be pulling names within the next week or so💕! you can either bring a design in mind or we can come up with one 🥰!
Created: 2020-07-03
| Time period | All countries | United States |
| --- | --- | --- |
| All time | 7 | 7 |
| 24 hours | 5 | 5 |
Petitions.net
We provide free hosting for online petitions. Create a professional online petition by using our powerful service. Our petitions are mentioned in the media every day, so creating a petition is a great way to get noticed by the public and the decision makers.