Spokane Transit Authority Employees: For Vaccine Health Freedom/Choice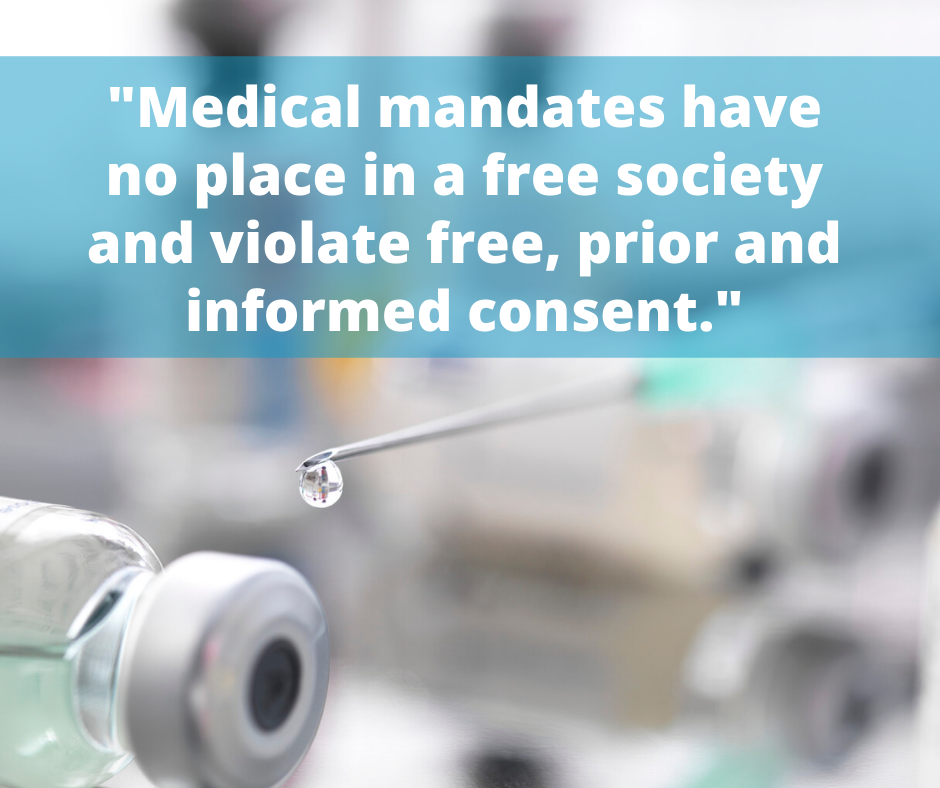 People of goodwill can disagree about the safety, efficacy and religious implications of a new vaccine for the coronavirus.
But, everyone should agree on this point:
No Employer/government can force employee(s)and/or make it requiremnt for employement for Spokane Transit Authority  to be vaccinated for the coronavirus.
Please SIGN this urgent petition which urges Spokane Transit Authority at every level of Mangement and/or Employee's UNION (ATU 1015) to reject calls for mandatory coronavirus vaccination.
Fear of a disease - which we know very little about, relative to other similar diseases - must not lead to knee-jerk reactions regarding public health, nor can it justify supporting the hidden agenda of governmental as well as non-governmental bodies that have apparent conflicts of interest in plans to restrict personal freedoms.
The so-called "public health experts" have gotten it wrong many times during the current crisis. We should not, therefore, allow their opinions to rush decision-makers into policies regarding vaccination.
The United States is a country that was built on principles of freedom of choice and personal responsibility: freedom of economy, freedom of education, freedom of religion, freedom of speech, freedom to own property and freedom to vote, among other freedoms. There's no freedom more important than the freedom to choose how you care for yourself and for your children in a manner that aligns with your personal beliefs. The ultimate authority to choose or reject any medical procedure, free from threats or compulsion, lies with the individual. Medical bullying and medical coercion have no place in a free country. The right to decline a medical intervention that can kill or injure you is a basic human right, and that right must be upheld.
As such, the government/Employer should not impose medical mandates to seek compliance. Medical mandates perpetuate the idea thatindividuals lack the moral or intellectual capacity to make sound decisions for themselves and their children, so the state needs to do it for them. Individuals are capable of making responsible health decisions, and those decisions must take a person's whole health into account. The health of the individual cannot be forsaken in the name of containing a virus. After all, we can only have a healthy society when that society is made up of healthy individuals. Health is a personal right and responsibility. It is not something that we should look to the government to bestow on us or guarantee.
We are committed to STANDING together to change history by supporting public policies that simultaneously promote individual health, public health and health freedom. Do your part to halt the rise of tyranny and stand for what is and always will be yours — governance over your body.
Sign this Petition
By signing, I authorize Eddie Rios to hand over my signature to those who have power on this issue.