Stoppum Julien Blanc!
Við kærum okkur ekki um að fá ofbeldismanninn Julien Blanc inn í landið okkar.
Hann hefur tilkynnt á vefsíðu sinni að hann sé væntanlegur til Íslands 11.-13.júní 2015 til að halda námskeið fyrir karlmenn um hvernig sé best að ná sér í konur, niðurlægja þær og láta þær hlýða.

Þetta er maður sem gerir í því að "kenna" körlum hvernig þeir eigi að taka konur til að misnota þær, niðurlægja, nauðga og stjórna á sem flesta vegu.
Hér eru örfá dæmi um hversu mikill klassagæi hann er: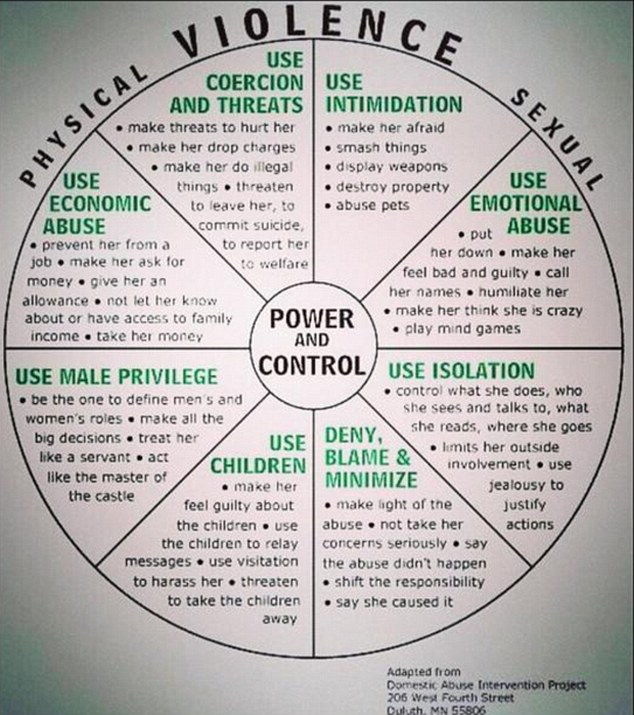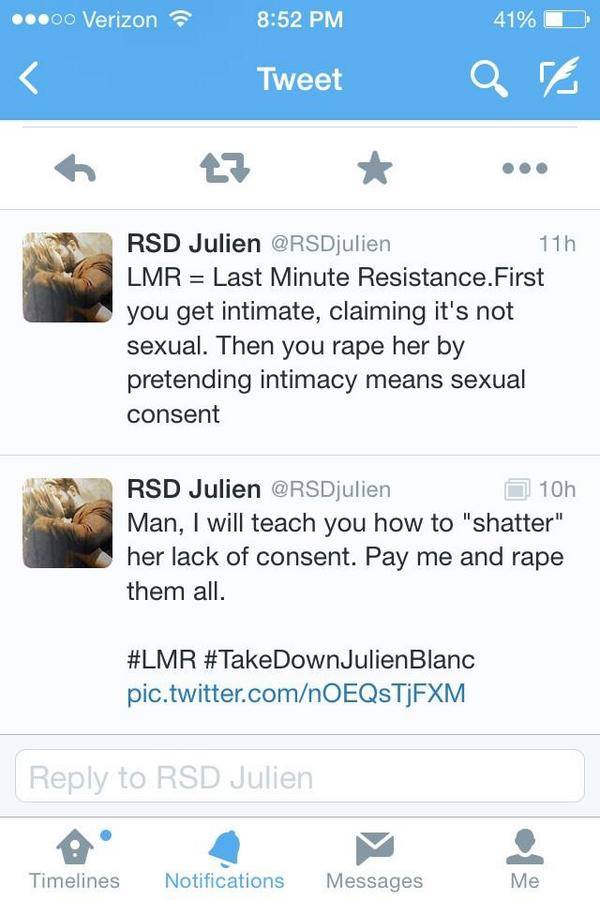 Það þarf ekki annað en að fletta upp nafni mannsins á netinu og þá blasa við manni svo margar vefsíður, myndbönd og færslur sem manni vægast sagt blöskrar við að sjá!
Við öll sem skrifum hér undir viljum ekki sjá þennan ófögnum í okkar landi! - Förum að dæmi Englands, Kanada og Ástralíu og hleypum honum ekki til landsins!
Announcement from the administrator of this website

We have closed this petition and we have removed signatories' personal information.

European Union's General Data Protection Regulation (GDPR) requires a legitimate reason for storing personal information and that the information be stored for the shortest time possible.
---
Is there something you want to change?
Change doesn't happen by staying silent. The author of this petition stood up and took action. Will you do the same? Start a social movement by creating a petition.
Start a petition of your own
Most popular petitions in last 24 hours
URGENT!! Please say no to turn Sullivan School into more affordable housing, as well as a proposed zoning plan that will affect the entire city. The city already exceeds the federal guidelines for affordable housing. The 30 year tax abatement will increase our taxes more and we will pay double that they contribute after 30 years. The developer would not have to pay the 10,000.00 for at least 2 years until the federal money and grants come in. It is the start of a bigger plan for the 40r zoning p
Created: 2021-02-07
| Time period | All countries | United States |
| --- | --- | --- |
| All time | 125 | 125 |
| 24 hours | 20 | 20 |
Recently filed legislation in the Florida House & Senate (SB 484 & HB 1) would place restrictions on citizens' ability to protest social injustice through criminalization of civil disobedience and the right to peaceably assemble. The legislation, proposed by Governor Desantis in response to Black Lives Matter protests, would: Make blocking traffic a felony; Prosecute groups that organize or fund so-called "disorderly" protests; Penalize cities that seek to reduce excessive police budgets
Created: 2021-01-17
| Time period | All countries | United States |
| --- | --- | --- |
| All time | 206 | 206 |
| 24 hours | 13 | 13 |
I am creating this petition because I want Ellen Swallow Richards to get what she deserves. Ellen was the first female admitted to the Massachuttes Institute of Technology (MIT). She was a champion for combining science with social science. She became the #1 international water scientist before she graduated. She graduated with a B.S. in chemistry and was the first woman in America to earn a chemistry degree. She continued to serve MIT with a women's laboratory she created on her own with her ow
Created: 2021-02-24
| Time period | All countries | United States |
| --- | --- | --- |
| All time | 44 | 44 |
| 24 hours | 11 | 11 |
We believe in upholding the democratic values of freedom of speech, thought, and expression. We view Academic freedom of expression in universities as paramount to the process of higher education and empirically-grounded research. The suppression of opposing views stifles critical thought and debate, which are incredibly important parts of a university education and should be promoted and encouraged in both students and staff. We strongly oppose the idea that Academic Freedom should only apply
Created: 2021-02-27
| Time period | All countries | United States |
| --- | --- | --- |
| All time | 753 | 50 |
| 24 hours | 155 | 10 |
Please ONLY sign this online petition if you have NOT already signed the paper petition. The Islamic Center of Naperville (ICN) is seeking approval to develop a mosque, K-5 school, multi-purpose hall, gymnasium and expansion to mosque on 248th Ave. (between 95th St and 103rd St). This is to be built in an entirely residential area, surrounded by homes, parks, walking trails and bike paths. Say 'No' to the proposed oversized ICN development and dangerous traffic conditions it will create. Please
Created: 2020-12-19
| Time period | All countries | United States |
| --- | --- | --- |
| All time | 273 | 264 |
| 24 hours | 10 | 10 |
  Target's Mission Statement: "The promise of surprises, fun, ease, and inspiration at every turn, no matter, where or how you shop. That quest to bring joy is at the center of every business decision we make."  Target Community and Store Safety: "At Target, we believe the first step to building safer neighborhoods begins in our stores. From developing partnerships to utilizing technology and strategic store designs, we take a multi-layered approach to security that helps us be better neighbor
Created: 2021-02-27
| Time period | All countries | United States |
| --- | --- | --- |
| All time | 97 | 97 |
| 24 hours | 5 | 5 |
Dear Most Reverend Bishop Edward J. Burns,   As Catholics under your care in the Diocese of Dallas, we present to you this petition with zeal for our faith and the salvation of souls.  It is our request that capacity restrictions on parishes in the diocese of Dallas be lifted after the winter season has ended, starting by March 28th, in time for the celebration of Holy Week.  At the very least, we beg of you to leave it up to each pastor's discretion whether to reopen his parish to full capacity
Created: 2021-02-04
| Time period | All countries | United States |
| --- | --- | --- |
| All time | 164 | 164 |
| 24 hours | 5 | 5 |
WE WANT MAPLE BOURBON JERKY! Empire Jerky has agreed to create this boozy meat treat for us to enjoy if we get 9,000 signatures. Help us make the world a better place, one ounce of maple meat at a time. Please. 
Created: 2020-12-30
| Time period | All countries | United States |
| --- | --- | --- |
| All time | 7 | 5 |
| 24 hours | 7 | 5 |
We, the undersigned, request that the "mask mandate" currently in force in the City of Hiawatha be rescinded or substantially limited to include only city property. 
Created: 2021-02-28
| Time period | All countries | United States |
| --- | --- | --- |
| All time | 44 | 44 |
| 24 hours | 4 | 4 |
Dear Bishop Estevez, We, the undersigned, with all respect and humility, request that you reinstate the Sunday obligation for all Catholics in the Diocese of St. Augustine.  On March 16, 2020, you gave universal dispensation, to all Catholics in the diocese, from Sunday and holy day obligation due to fears of spreading coronavirus.  It was a time of confusion and fear of the unknown with regard to how serious this virus was.  Nearly a year has gone by. We now know, based on the science of this v
Created: 2021-02-25
| Time period | All countries | United States |
| --- | --- | --- |
| All time | 22 | 22 |
| 24 hours | 4 | 4 |
Petitions.net
We provide free hosting for online petitions. Create a professional online petition by using our powerful service. Our petitions are mentioned in the media every day, so creating a petition is a great way to get noticed by the public and the decision makers.