The Vampire Diaries Convention in Switzerland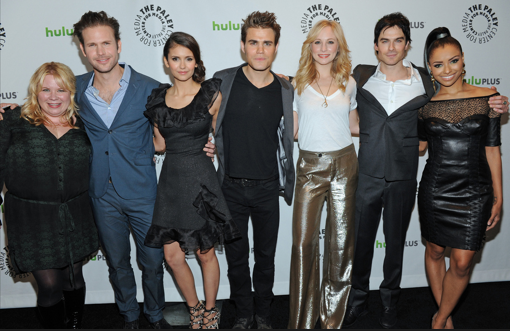 Hello everyone.
Maybe you saw on Twitter or Facebook that the subject of a convention in Switerzland has been tackled. So if you are interested in coming to our beautiful little country sign this petition...
We need 1500 signatures to organize a new con and normally it should be confirmed when 200 passes will be bought. So please sign this ! It doesn't matter where you are coming from ! The important point here is to have a really great time together :)
*************************************************************
Bonjour tout le monde.
Peut-être que vous avez vu sur Twitter ou sur Facebook que le sujet de mettre sur pied une convention de The Vampire Diaries en Suisse a été abordé. Donc, si vous êtes interessés et que vous désirez venir dans notre joli petit pays, signer cette pétition...
Nous avons besoin de 1500 signatures pour mettre sur pied une nouvelle convention. Ensuite, NORMALEMENT dès que 200 pass sont achetés, la convention deviendrait officielle. S'il vous plait, signez ceci. Votre pays d'origine n'a pas d'importance. Le point important est de passer un bon moment tous ensemble :)
Sign this Petition
By signing, I authorize Laurane to hand over my signature to those who have power on this issue.