Rezoning Petition for The Mini Farmers Sanctuary in Greenville County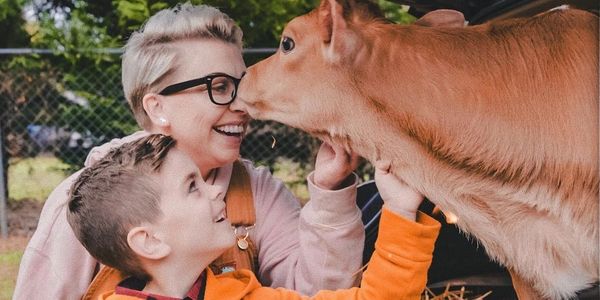 We were told when buying our property that we were zoned with no restrictions. Those people have come forward and admitted they were wrong. We recently were served from a zoning officer stating our property does not allow livestock. And we must get rid of our animals by March 7th. We have applied to be rezoned which has put a hold on the March 7th date. Our first hearing will be on April 20th.
Please help if you are able!!!
Please sign your name and address to support the rezoning of The Mini Farmers Sanctuary at 445 Dallas Road Greenville, SC 29607.
Our sanctuary takes in unwanted and abused farm animals. We also rescue animals from slaughter. We give them a home and the love that these animals deserve.
Please, help save our sanctuary and the lives of our animals by signing this petition!
You can also write a letter stating your support and email to theminifarmers@outlook.com. Thank you!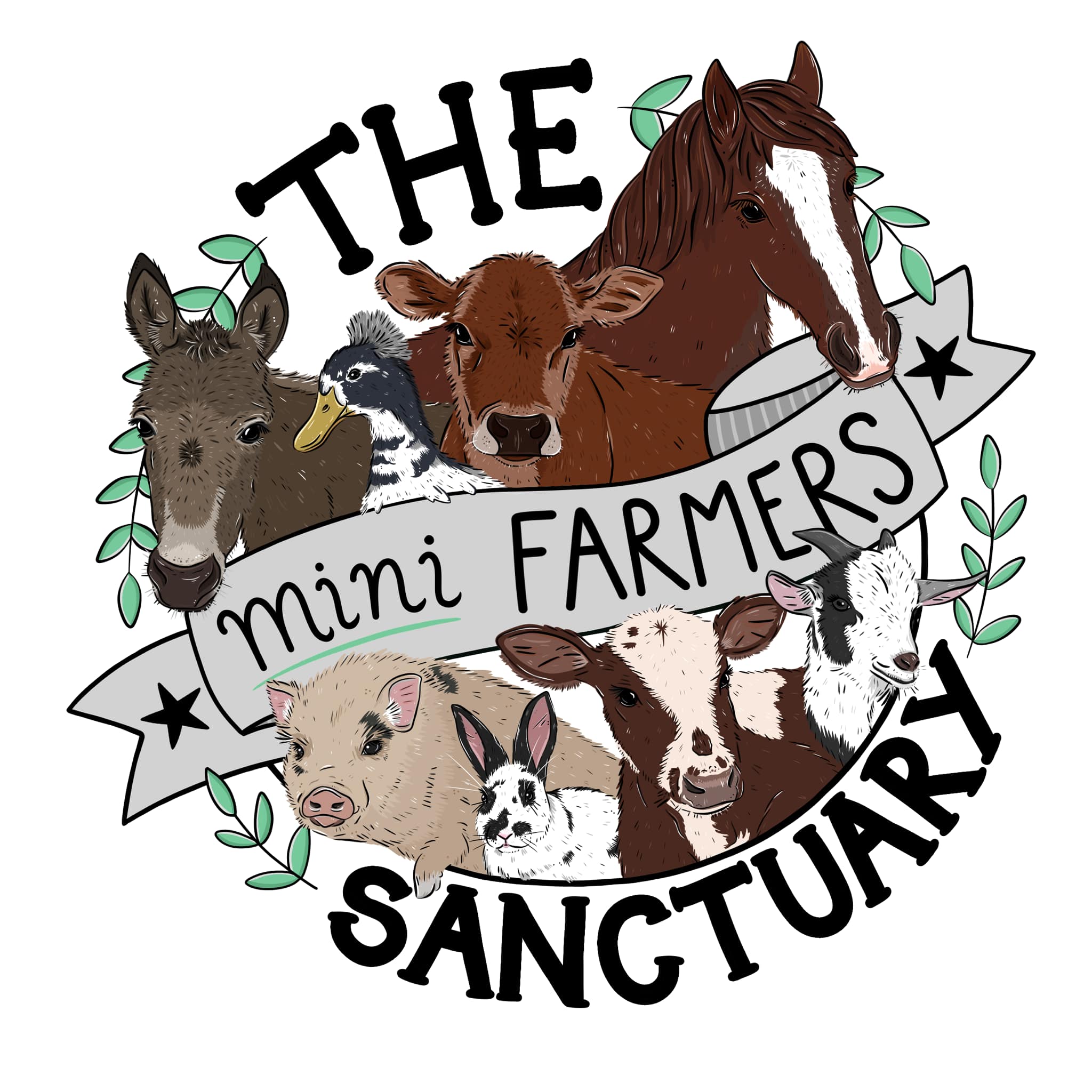 Sign this Petition
By signing, I authorize Jessi Fender to hand over my signature to those who have power on this issue.
---
Is there something you want to change?
Change doesn't happen by staying silent. The author of this petition stood up and took action. Will you do the same? Start a social movement by creating a petition.
Start a petition of your own
Most popular petitions in last 7 days
Yessica was detained by Ice and has been transported twice in the U.S. First, to Arizona and then Louisiana(which she is currently at right now). There is no reason as to why they have moved her far away from her family. She does not deserve to be there and should be back home in California. Sign this petition to help bring her home and to her safety. Thank you. 
Created: 2020-06-30
| Time period | All countries | United States |
| --- | --- | --- |
| All time | 429 | 427 |
| 7 days | 265 | 265 |
We need your help! The Tennis courts at JAHHS are severely cracked, pieces of the surface are missing, and weeds are growing in the cracks.  The girl's and boy's tennis team home matches are played away due to safety concerns.  The Colonial Invitational Tennis Tournament has been canceled the last 2 years due to the condition of the courts and safety concerns.  This is one of the longest running tournaments in the state of NC.  There are no other playable public courts in Chowan County. Edenton
Created: 2020-07-05
| Time period | All countries | United States |
| --- | --- | --- |
| All time | 118 | 118 |
| 7 days | 114 | 114 |
PETITION FOR WOMEN'S RIGHTS IN LEBANON PRESENTED BY THE THIRD VOICE FOR LEBANON (LEBANESE SOCIAL AND POLITICAL POLICY AND THINK-TANK GROUP) La3emvoix@groups.facebook.com LAWS AND PRACTICES: Lebanon adheres to the United Nations Charter that states that all men are free and equal and have equal rights with no discrimination between men and women. Despite its adherence to the Charter of the United Nations and the signing of international treaties, there is still much discrimination against women b
Created: 2011-11-05
| Time period | All countries | United States |
| --- | --- | --- |
| All time | 1387 | 571 |
| 7 days | 176 | 73 |
Hi Everybody, My brothers and I want to get a dog. We have already done a presentation, but we didn't get a yes. The good thing is we didn't get a no. Please help us turn that to a YES.   Thanks so much!!
Created: 2020-07-05
| Time period | All countries | United States |
| --- | --- | --- |
| All time | 38 | 38 |
| 7 days | 38 | 38 |
Whereas District Four Alderperson, Wayne Dehn, has served the citizens of the city and district as a community activist, member of the police commission, member of the plan commission, member of the public works department, and chairman of the deer management committee and has great knowledge and skill in public government Whereas Wayne Dehn is an active boater on the Delafield Lakes, conservationist and has great knowledge in both the lake issues and city operations Whereas the City of Delafiel
Created: 2020-07-07
| Time period | All countries | United States |
| --- | --- | --- |
| All time | 30 | 30 |
| 7 days | 30 | 30 |
In the comment section, please specify if you are a 1. A Burt Township Taxpayer/Registered Voter or 2. A Resident/General Supporter.   If you have already signed a paper petition, please do not participate here   PETITION FOR BURT TOWNSHIP BOARD TO NOT PERMIT THE 2020 GRAND MARAIS MUSIC & ARTS FESTIVAL. THE COVID-19 VIRUS IS NOT A POLITICAL ISSUE, IT IS A PUBLIC HEALTH ISSUE. TOO OFTEN PEOPLE VISITING GRAND MARAIS, AS WELL AS MANY LOCAL RESIDENTS, ARE NOT FOLLOWING MICHIGAN'S COVID
Created: 2020-07-10
| Time period | All countries | United States |
| --- | --- | --- |
| All time | 28 | 27 |
| 7 days | 28 | 27 |
The signatures on this  petition represent the many who are against the removal of all monuments located in Walton county Geotgia. These monuments are to pay tribute to our local heros of all walks of life, that paid the ultimate sacrifice to fight for freedom of all lives. 
Created: 2020-06-27
| Time period | All countries | United States |
| --- | --- | --- |
| All time | 1130 | 1114 |
| 7 days | 28 | 27 |
I have written the following letter and send it to all of my elected officials. A number of people have asked for a way to add their signatures to it. Please add yours and it will be sent to Senators, Representatives and the President of the United States so that our voices may be heard. The letter is below:   To all duly elected officials, As a citizen of the United States of America and a member of what has been called the "Silent Majority", I write this so that my voice is no longer silent. I
Created: 2020-07-04
| Time period | All countries | United States |
| --- | --- | --- |
| All time | 50 | 49 |
| 7 days | 24 | 24 |
cause hes preston and hes gay goddamnit it says i have to write more text so um yeah preston is gay and hes gay and i hate him and he should be kicked from sin cause we are homophobic and hes preston. f*ck my life dot anime music videos.
Created: 2020-07-10
| Time period | All countries | United States |
| --- | --- | --- |
| All time | 30 | 19 |
| 7 days | 29 | 19 |
  This Pronouncement of Liberty is our counter-strategy to those who are defying the will of the American people destroying America.   Let it be known, on this day, July 4, 2020, and any day hereafter, that we, the undersigned United States Citizens, will no longer allow our elected officials to violate or impede the God given rights of all U.S. Citizens as found in the Unted States Constitution. As citizens of this great nation, we declare that we are taking up the cause of Liberty because of
Created: 2020-06-24
| Time period | All countries | United States |
| --- | --- | --- |
| All time | 20 | 20 |
| 7 days | 16 | 16 |
Petitions.net
We provide free hosting for online petitions. Create a professional online petition by using our powerful service. Our petitions are mentioned in the media every day, so creating a petition is a great way to get noticed by the public and the decision makers.