TOTAL SHUTDOWN OF FOREIGN PROPHETIC CHURCHES IN SA
Date : 17 October 2018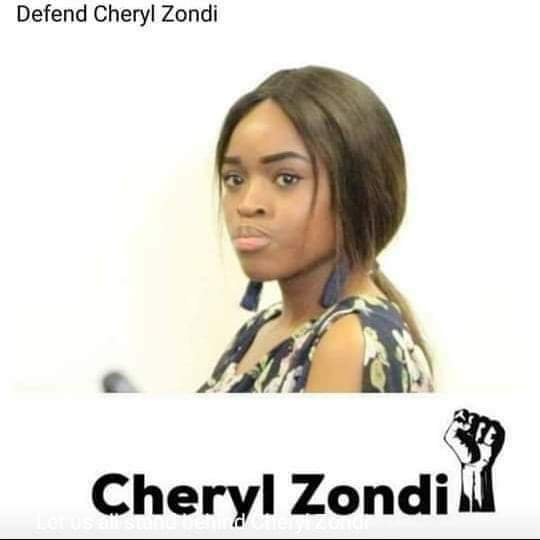 In Support of Cheryl Zondi and many more victims of the foreign Prophetic Churches based in South Africa.
As the citizens of South Africa, we therefore stand together in one voice requesting our government to please close down all these foreign prophetic churches based in South Africa with immediate effect to avoid more victimisation of our citizens whether sexually, financially, emotionally or otherwise in the name of miracles. We request that our government regulate our churchesc monitor and evaluate their activities.
We believe that they can perform miracles well in their countries and groom their girls as well contribute positively to the growth of their economies.
Enough is Enough
Sign this Petition
By signing, I authorize Sbongile Kunju - Bosa Communications to hand over my signature to those who have power on this issue.
Most popular petitions in last 24 hours
To the Honourable the Legislative Assembly of New Brunswick, assembled: We the undersigned, residents of New Brunswick, humbly sheweth that this Legislative Assembly urge the Premier of New Brunswick to relieve the Minister of Education and Early Childhood Development, Dominic Cardy, of his duties as a member of the Executive Council. The actions of Your Minister of Education and Early Childhood Development are unbecoming of a Member of the Executive Council of the Province of New Brunswick.
Created: 2020-02-18
| Time period | All countries | Canada |
| --- | --- | --- |
| All time | 281 | 279 |
| 24 hours | 74 | 74 |
OPEN LETTER ON ANIMAL PROTECTIONTo:Dr. István Nagy, Minister of AgricultureDr. András Rácz State Secretary for the EnvironmentDr. Márton Oravecz President of the National Food Chain Safety Authority (NÉBIH)Róbert Zsigó State Secretary for Food Chain SupervisionDr. Gábor Gönczi President of the Hungarian Veterinary ChamberDr. Sándor Pintér Minister of the InteriorDr. László Sors State Secretary (NAV), Head of the National Tax and Customs Officedr. László Jámbor President of the Hungarian National
Created: 2019-11-18
| Time period | All countries | Hungary |
| --- | --- | --- |
| All time | 15699 | 15122 |
| 24 hours | 36 | 33 |
We are IB19 at Carlforsska gymnasium in Västerås and we need your signature to help our friend Sivakorn Srithep. He is an exchange student from Thailand and has been in our class from the beginning of this school year. He came to Sweden early summer 2019 with the goal to learn english, while living at a host family that took care of him. His english course ends in 4 months and he is currently in the need of a place to live until the end of May, since he is very unhappy with the conditions of the
Created: 2020-02-21
| Time period | All countries | Sweden |
| --- | --- | --- |
| All time | 117 | 107 |
| 24 hours | 16 | 11 |
          In signing this petition I declare my full support for Brandon Legget who was the victim of an incident of police brutality on August 24th 2019, In Colombia South Carolina, involving Pig Chief, Sean Rollins. #BrandonSurvived but, this is nothing short of a miracle. After being harassed by the pig department all day Brandon was stopped for a "traffic violation" as he left his second job at 2:30 AM. This incident was nearly fatal, with one bullet grazing his head and another going throu
Created: 2020-01-21
| Time period | All countries | United States |
| --- | --- | --- |
| All time | 489 | 434 |
| 24 hours | 11 | 8 |
We are petitioning for homeless people with no fixed address to be entitled to free eye care. At present, homeless people are only entitled to free eye care if they have a fixed address. This immediately discriminates against the many homeless people that are currently unable to provide a fixed address. Many opticians report that an address is required for reliability and prescriptions. However, we feel that this can be a barrier to homeless people who desperately need glasses or support with ey
Created: 2020-02-23
| Time period | All countries | United Kingdom |
| --- | --- | --- |
| All time | 10 | 10 |
| 24 hours | 10 | 10 |
Dear Mr. KHAW BOON WAN Minister of Transport, We are a group of PHV drivers mainly driving both Grab and Gojek who are eligible Grab partners in the Grab Super Steady Streak and Missions Scheme. These schemes are used by Grab to retain loyalty of its driver partners by paying incentives on monthly and weekly basis (when certain performance are met). These schemes have been in operation for about 5 years. Based on the new SRF support by Grab, there is no real increase of income from Grab weekly c
Created: 2020-02-20
| Time period | All countries | Singapore |
| --- | --- | --- |
| All time | 146 | 145 |
| 24 hours | 10 | 10 |
https://www.facebook.com/BehoudPolitieTePaard Dear Minister, As part of the core debate about the police you are considering the possibility to abolish the Belgian mounted police as they would no longer be useful and too expensive. Since the Mounted Police was integrated within the Public Security Directorate, however, they become even cheap. Its abolition would only result in a ridiculously small profit. Meanwhile, the Belgian Mounted Police (no matter what bigots may say) is not only an effect
Created: 2015-07-10
| Time period | All countries | Belgium |
| --- | --- | --- |
| All time | 11654 | 10819 |
| 24 hours | 7 | 7 |
PETITION FOR HELP FOR ALEKSANDAR STANOJLOVIC FROM SABAC (SERBIA)-HELP HIM TO BUILD A SHELTER FOR DOGS HE SAVED! For a long time, Aleksandar Stanojlovic, the founder and legal representative of Associaton for protection of abandoned animals "MEDA-SABAC", is taking care of more than 70 stray animals from city of Sabac and from whole area that belongs to the municipality Sabac. He provides them accomodation, food, water, medical care, sterilization, vaccines and everything else that these animals n
Created: 2017-09-16
| Time period | All countries | Serbia |
| --- | --- | --- |
| All time | 1863 | 1388 |
| 24 hours | 5 | 3 |
We the residents of Ward 1 in Olifantsfontein and surrounding suburbs, hereby petition the City of Ekurhuleni, to urgently enforce the by-law that prohibits the pollution of the Kaalspruit River. This includes removing illegal structures within the Metro which are discharging raw sewage into the River constituting a massive health hazards for residents.   
Created: 2020-01-31
| Time period | All countries | South Africa |
| --- | --- | --- |
| All time | 302 | 293 |
| 24 hours | 3 | 3 |
Due to Trans.Eu's strenuous pushing of a new version obligatory from 01.01.2020 in the stock exchange browser which grossly changes the way of using and hinders work without offering anything but a nice appearance and a complicated interface, we do not leave the old version of the exchange and the voluntary use of the new version without forcing the compulsory transition from the current version to the new one.As entrepreneurs, we will demand in a class action to compensate for lost income due t
Created: 2019-12-12
| Time period | All countries | Poland |
| --- | --- | --- |
| All time | 4887 | 4751 |
| 24 hours | 3 | 0 |
Petitions.net
We provide free hosting for online petitions. Create a professional online petition by using our powerful service. Our petitions are mentioned in the media every day, so creating a petition is a great way to get noticed by the public and the decision makers.