Vote NO to National Parc Nieuwland!!!
Everyone knows the horror park "De Oostvaardersplassen" and everyone knows what a hell it is for those animals. Starvation, improper shooting, the Staatsbosbeheer does nothing! We as inhabitants of the Netherlands come from different and sometimes distant surroundings to feed these animals while it is not allowed! Nice to see that so many people are joining forces to help these poor little creatures.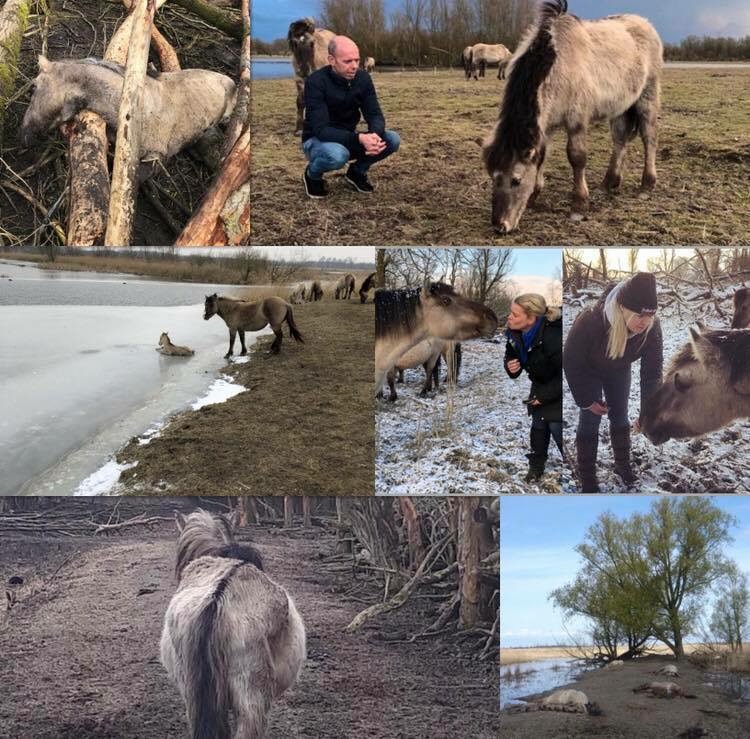 want to start a new project under a different name called "National New Country" which means even more animal suffering.
I am very embarrassed about this. I am mentally broken that these poor animals suffer so much.
A reliable source that stands up against injustice: "Staatsbosbeheer did not throw oil on the fire by proclaiming facts. If you tell a lie often enough and repeated it remains a lie and never becomes a fact.
Lie 1 the animals are in winter, this does not exist in horses and cattle. (Everyone knows who works with this kind of animals)
Lie 2 it is nature. There is a fence around it that is just a zoo.
Lie 3 We abide by the appointment by carrying out reactive management early, no, you do not. They are only now going to shoot winter after months. And that shooting does not happen well either!
If a hunter shoots an animal that way, he immediately loses his permit. When a farmer cares for his animals in this way he is fined and all institutions speak shame and everyone gets him through the mud! And now? No, it is all fine now and it is put in the cover because no one dares to burn his hands!
State forest management (which forest management) that dead forest? Throw oil on the fire by staying lying. And thank goodness those so-called penny girls dare to get up. And among them a lot of big names !! "
Sign this Petition
By signing, I authorize Vyonne Swart to hand over the information I provide on this form to those who have power on this issue.