VOTE NO to Tanner Hall Planned Development District (PDD)
RE: Type B, PD Approval Request: TMS# 259-00-00-130 and 259-00-00-128 as detained on Berkeley Co. GIS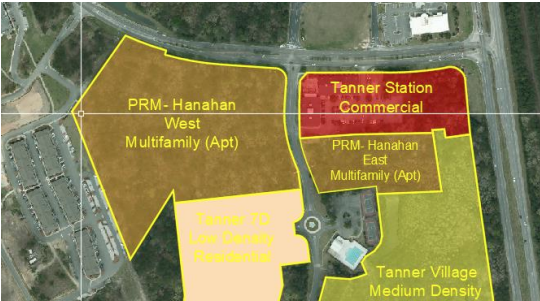 We, as residents and neighbors, reject the multi-family use of the proposed sites. We reject the proposal due to many explicit reasons outlined by the City of Hanahan Zoning and Land Development Ordinance: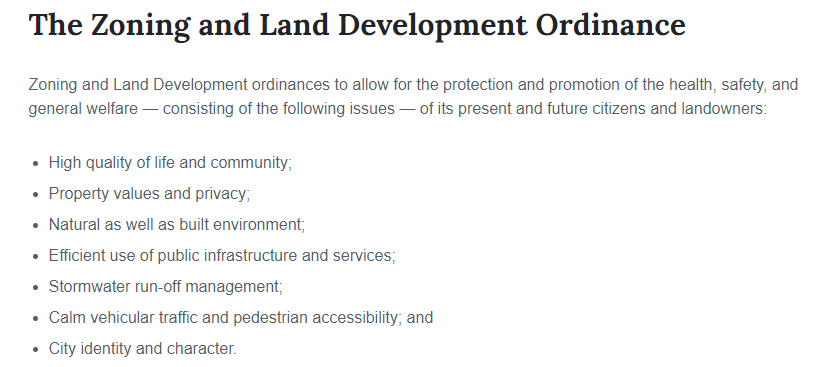 1) This project does not add to quality of life and community. This project adds 359 Apartments/Condos to an already crowded community.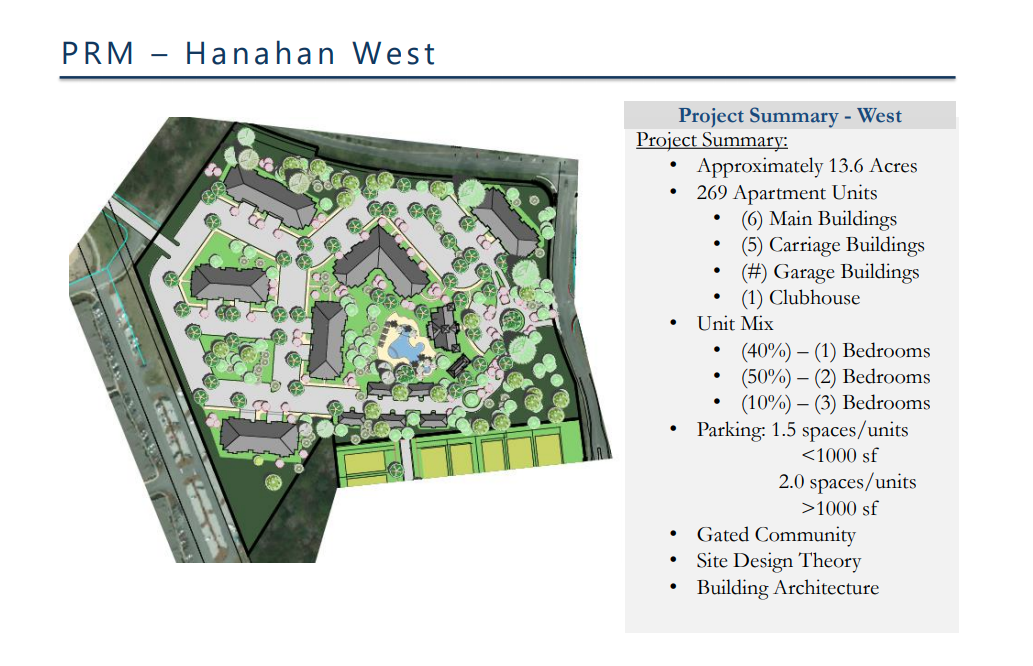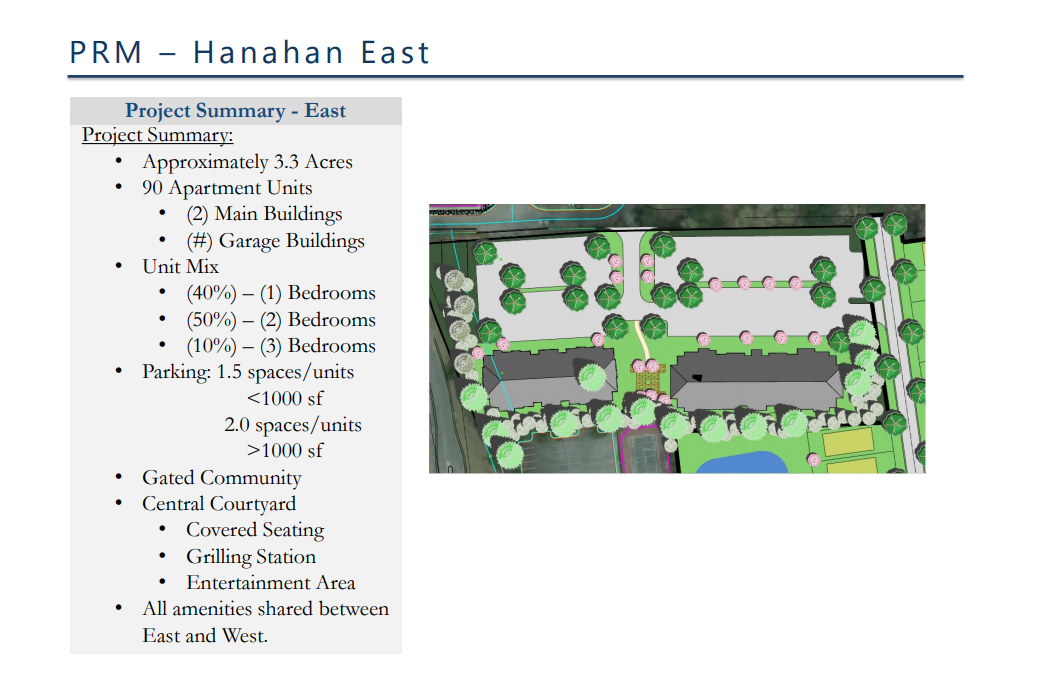 2) The proposed apartments would adjoin existing communities and exclude the ability for us to have the oportunity to attract businesses to our area. The corridor where this is located is ideal for new retail business ventures. We have an urgent need for all of Tanner Plantation to have access to new retail business. We don't even have access to a gas station or family dining. More people is not the solution.
3) This is a terrible idea for our already crowded public schools. We love our small community. We don't not want to live in a Cane Bay or Nexton Megaplex. Cane Bay families now have to join a lottery for their children to attend neighborhood schools due to overcrowding.
4) We live is a community with a median home price of $560,000. The proposed apartments/condos will lower all home values.
5) The development companies: Panther Residential Management and Integra Land Company already recognize Tanner Hall Blvd has a grade of "D" for existing traffic impact from our communities.

6) City Identity and Character: Pictured below is Google search information describing the beautiful City of Hanahan.

"..or as many options for shopping and restaurants." That statement is completely true. We need shopping and restaurants available to us. We don't need a mall. We need local business if possible; small business, family restaurant etc. We DON'T need 359 more homes with possibly 718 cars on our grade "D" boulevard street causing it to be the next Ashley Phosphate.
This does NOT enhance CITY IDENTITY or CHARACTER and RUINS our small town. PLUS, these are out of state companies with no stake in where WE call home.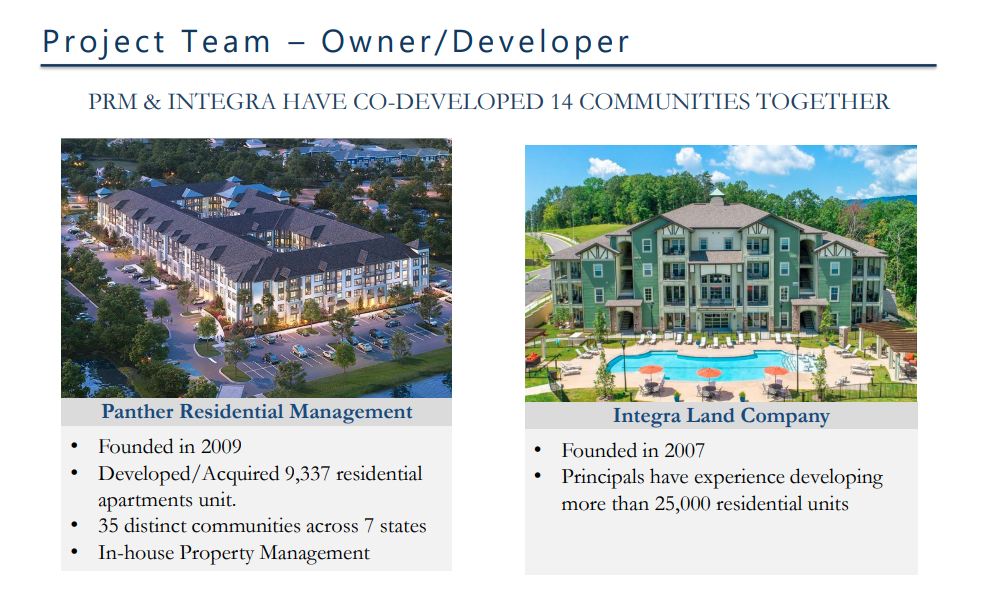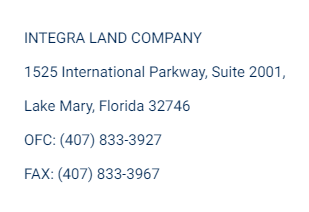 BY SIGNING THIS PETITION, I DECLARE MY OPPOSITION TO THE PROPOSED TANNER HALL MULTI-FAMILY DEVELOPMENT AT THE PROPOSED SITE, AND I URGE THE HANAHAN CITY COUNCIL TO REJECT THIS PROJECT DUE TO THE IMPACT ON SURROUNDING NEIGHBORHOODS.
TAKE ACTION TODAY!
Please ask all adult members of your household to sign the petition and forward the link to your neighbors.
In addition to signing this position, please call or email the HANAHAN City Council immediately!
Hanahan City Council Members: KEVIN HEDGPETH-MAYOR PRO-TEM, KEN BOGGS, JEFF C. CHANDLER, MIKE DYSON, MICHAEL SALLY, ADAM SPURLOCK. CITY HALL Phone# (843) 554-4221
It is important to the success of this effort that opposition organizers be able to reach you directly and on short notice. To be included on urgent action notifications and updates, please include your name, street, email, and a phone number where you can get text messages. Your information will be kept confidential and only used for communications related to the N0 TANNER HALL MULTI-USE DEVELOPMENT CAUSE. TIME IS OF THE ESSENCE AND WE NEED MAXIMUM EFFORT FROM AS MANY RESIDENTS AS POSSIBLE!
Sign this Petition
By signing, I authorize Timothy Crowley to hand over the information I provide on this form to those who have power on this issue.