Bring Sienna Guillory back as Jill Valentine in Resident Evil 6
The last instalment of the Resident Evil franchise started filming last week in South Africa. A brief synopsis of the movie surfaced online not long ago, and the fans' worst fears became a reality: all the main characters from Retribution will be killed off screen in the first minutes of the final film. The first reactions to the news have been overwhelmingly negative, but what has really created an uproar among the fans is the exclusion (and off screen death) of Sienna Guillory's Jill Valentine.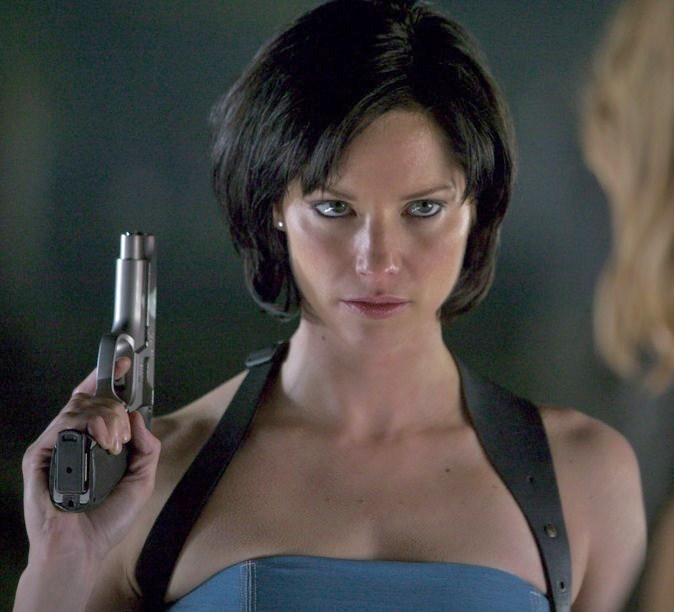 Sienna Guillory first starred as Jill Valentine in first sequel to the original movie 'Resident Evil: Apocalypse'. Jill is probably the most beloved character of the games, and her introduction in Apocalypse was perfection. Sienna Guillory's performance was on point; she was truly committed to the character and even learned to walk and react like her game counterpart.
However, her character disappeared in the followinf sequel, 'Resident Evil: Extinction', due to, presumably, scheduling conflicts. But Sienna had touched the hearts and minds of many fans around the world, and we were not ready to let her go just like that.
A petition was created to bring Sienna back as Jill Valentine and, fortunately, she had a cameo at the end of 'Afterlife', promising an evil Jill in the future. The fifth movie, 'Retribution', had Jill Valentine as the main villain. Her role was limited, but her stunts were outstanding. Jill was back to normal by the end of the movie, which promised an epic war in D.C alongside Alice and other game characters.
And yet our dreams have been crushed once again after learning that Sienna Guillory will not be reprising her role in the sixth and final film of the Resident Evil saga. The producers had the opportunity to bring back the character every single fan fell in love with 9 years ago; instead, they decided to kill her off screen just before the most determinant instalment.
With this petition we attempt to bring Sienna back one last time. Filimg has already started and we know this might just get lost among thousands of more substantial petitions. Chances are that we will never see Sienna as Jill Valentine again, but us, fans, will hold on to hope until the movie is released. We brought her back once. And we will bring her back once again. Fans of the Resident Evil movies unite. This is our last chance. Our last hope.
#SiennaOnRE6
Signed: The Resident Evil Family
Announcement from the administrator of this website

We have closed this petition and we have removed signatories' personal information.

European Union's General Data Protection Regulation (GDPR) requires a legitimate reason for storing personal information and that the information be stored for the shortest time possible.