Justice for Mr Law Sei Kiew (85yo) who died tragically when Bentong Municipal Council tried to remove his pet dog when dog was in the house compound.
Justice has to be done for Mr Law. How could Bentong Municipal Council catch a dog when the pet dog was inside the house compound? This is way too much!
Friday, 26 May 2023
PETALING JAYA: An 85-year-old man died following an incident where he was allegedly involved in a tug-of-war with Bentong Municipal Council dog catchers who came to remove his pet dog.
Law Sei Kiew, lived alone with his seven-year-old mixed breed dog in his double-storey house in Taman Saga in Bentong, Pahang.
According to a neighbour, Chan Poh Loong, 55, the incident happened at 5pm on Wednesday when a group of council dog catchers came to the housing area.
"The dog was inside the compound, but the gate was not locked.
"The dog catchers went near the gate, and the dog came out,'' said Chan.
He said Law was very attached to the dog, which he had raised since it was a puppy.
It was never allowed to wander around.
Apparently, the dog catchers had placed a noose around the dog, and when Law heard the commotion, he rushed out of his house and pleaded for it to be released.
"The dog catchers restrained the dog with the loop and pole and tried to drag it away, but Law held on to the pole, refusing to let go,'' he said.
A struggle ensued, with the dog catchers also refusing to budge.
However, Law then collapsed and fell into a nearby drain.
An ambulance was called, but Law was pronounced dead by the paramedics who had tried to revive him.
As for the dog, Chan said, it was still at Law's home, although
its future was uncertain as Law's children had returned to their respective homes in other states after the funeral.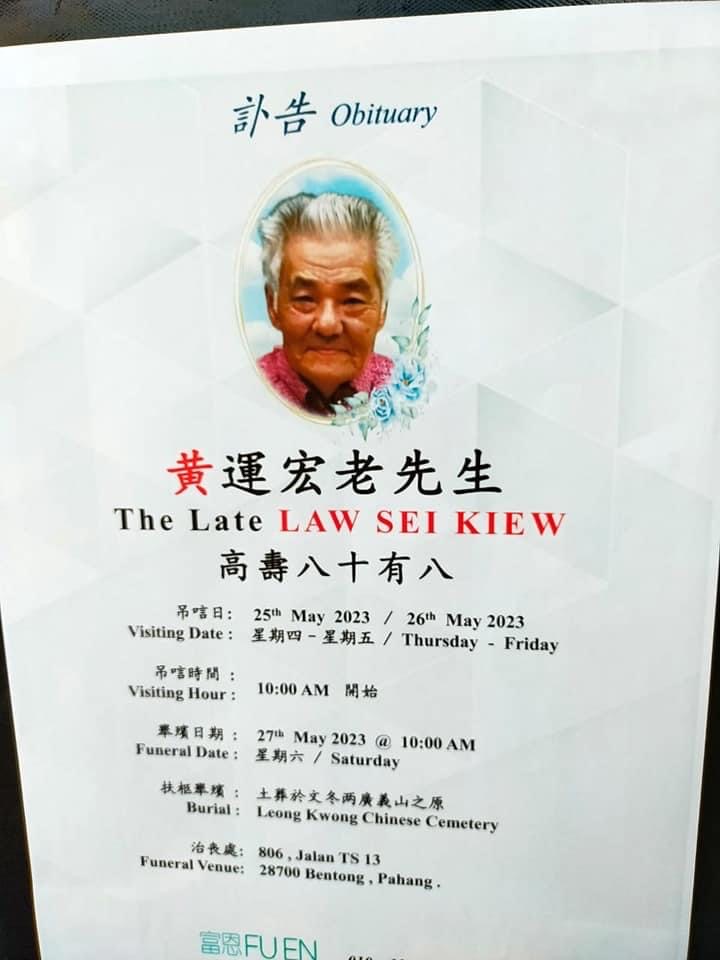 He declined to elaborate, saying he was currently away attending a course and had not received full information regarding the incident.