KEEP PLAKA AUTHENTIC!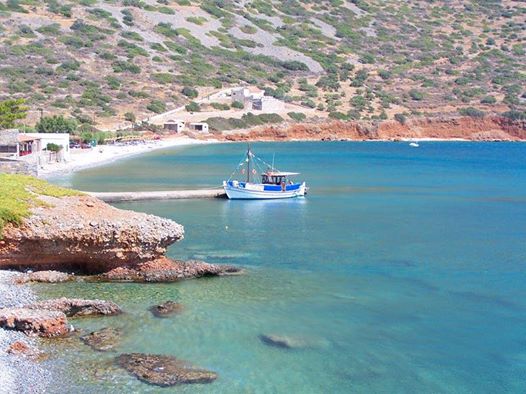 Η ΑΛΛΟΙΩΣΗ ΜΙΑΣ ΙΣΤΟΡΙΚΗΣ ΠΕΡΙΟΧΗΣ ΔΕΝ ΕΙΝΑΙ ΑΝΑΠΤΥΞΗ ΕΙΝΑΙ Η ΑΡΧΗ ΤΗΣ ΚΑΤΑΣΤΡΟΦΗΣ ΤΗΣ. 
ΒΟΗΘΗΣΤΕ ΝΑ ΔΙΑΤΗΡΗΣΟΥΜΕ ΤΗΝ ΠΑΡΑΛΙΑ ΤΗΣ ΠΛΑΚΑΣ ΑΥΘΕΝΤΙΚΗ. ΕΝΑ ΜΟΛΙΣ ΒΗΜΑ ΑΠΟ ΤΗΝ ΙΣΤΟΡΙΚΗ ΣΠΙΝΑΛΛΟΓΚΑ 'ΥΠΟΨΗΦΙΑ ΓΙΑ ΠΟΛΙΤΙΣΤΙΚΟ ΜΝΗΜΕΙΟ ΤΗΣ UNESCO'
ΤΙΣ ΤΕΛΕΥΤΑΙΕΣ ΜΕΡΕΣ ΕΧΟΥΝ ΤΟΠΟΘΕΤΗΘΕΙ ΑΠΟ ΙΔΙΩΤΕΣ ΕΓΚΑΤΑΣΤΑΣΕΙΣ ΠΟΥ ΔΙΑΤΑΡΑΣΣΟΥΝ ΤΗΝ ΑΡΜΟΝΙΑ ΤΟΥ ΦΥΣΙΚΟΥ ΚΑΙ ΙΣΤΟΡΙΚΟΥ ΤΟΠΙΟΥ. 
Η ΒΟΗΘΕΙΑ ΣΑΣ ΕΙΝΑΙ ΠΟΛΥΤΙΜΗ!. ΨΗΦΙΣΤΕ!
PLEASE HELP US TO KEEP HISTORICAL PLAKA AUTHENTIC!!! JUST ONE STEP FROM UNESCO LISTED SITE!
The village of Plaka is located in the stunning setting of the Mirabello bay, right opposite the island of Kalidon (Spinalonga). It used to be a tiny fishing village and only a few years ago was frequented only by a few individualistic travellers. This has changed and a number of hotels and tavernas have sprung up but it is still a really nice and quiet place and will hopefully remain so for a few more years.
THE LAST DAYS NEW DECKS UMBRELLAS AND CHAIRS HAVE BEEN SITUATED BY VILLAS OWNERS TRYING TO PROMOTE THE PRIVATIZATION OF THE BEACH. 
PLEASE HELP US TO KEEP PLAKA FREE AND AUTHENTIC!!! NO PRIVATE DECKS UMBRELLAS SUNBEDS AT THIS CULTURAL AREA!
PLEASE SIGN !
Announcement from the administrator of this website

We have closed this petition and we have removed signatories' personal information.

European Union's General Data Protection Regulation (GDPR) requires a legitimate reason for storing personal information and that the information be stored for the shortest time possible.