No more cuts - Develop Europe's long-distance rail!
Trains can create the best and most environmentally friendly connections across Europe. But a wave of closures of long-distance rail services has swept through our continent. We are facing an important Climate Summit later this year and this is the time to get back-on-track!
This is our message to the railway companies and the politicians:  
We demand:
No more cuts - maintain all long-distance European rail services
Develop direct trains between major cities in all European countries, both by day and (!) by night
Establish a European rail timetable information and ticket booking system
The Back on Track coalition will take your opinion to the rail companies and to EU with some more practical proposals. Have a look and see what we will do with your support.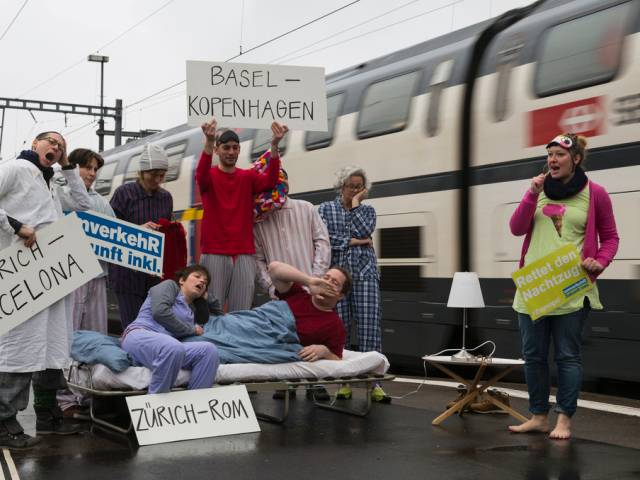 Activists on the platforms in Zürich to protest against reduction of night trains. Similar actions are planned Europe-wide on the 20.6.
Back on Track is a European network to support improved European cross-border passenger train traffic.
The author of this petition has closed this petition.

Announcement from the administrator of this website

We have removed signatories' personal information.

European Union's General Data Protection Regulation (GDPR) requires a legitimate reason for storing personal information and that the information be stored for the shortest time possible.