PETITION AGAINST THE SIGNING INTO LAW, THE CURRENT AMENDMENTS TO THE COPYRIGHT ACT No. 98 of 1978 BY HONORABLE PRESIDENT RAMAPHOSA.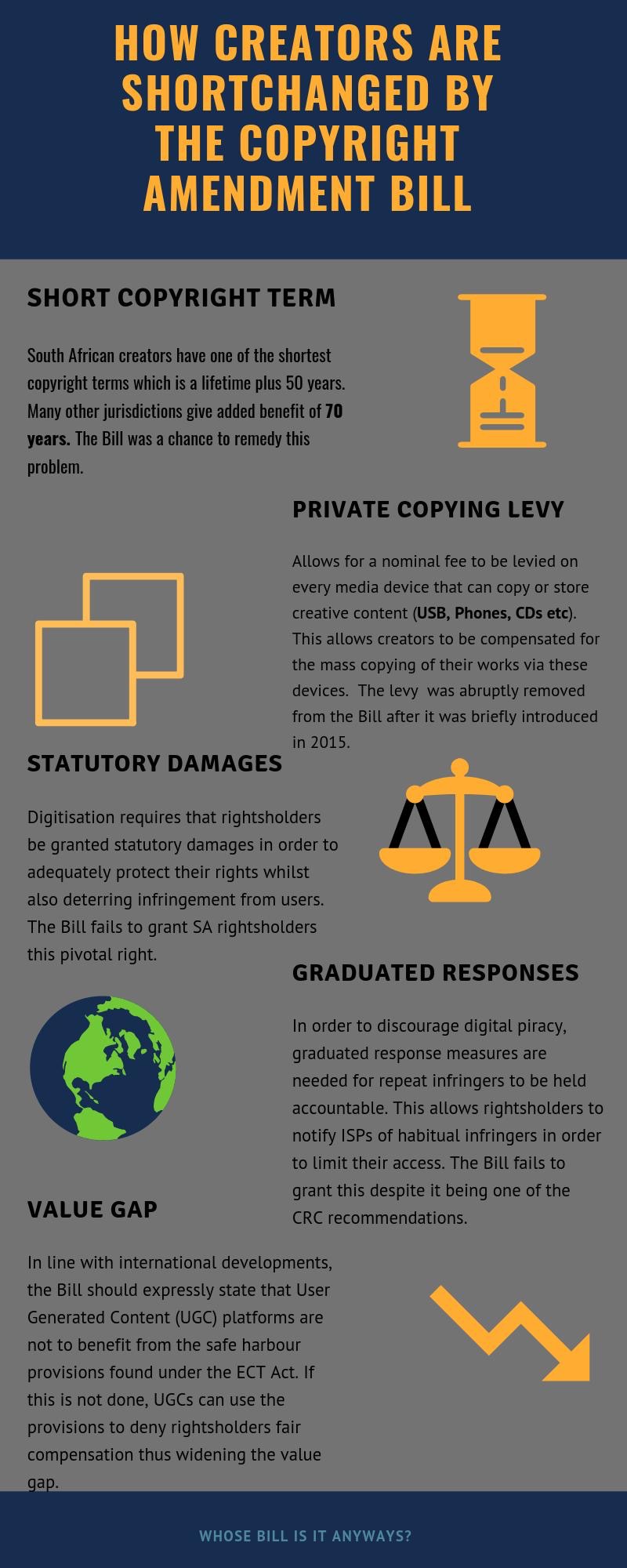 Dear Mr President,
We the collective creative industry of content creators through this petition, appeal to you Mr.President not to sign this Bill until a thorough review, more engagement and an adequate independent impact study and review process have been executed and amendments made on the findings.
Whilst we welcome reform and updating of the Act to be functional and in line with the new world, the amendments do not protect the rights of content creators namely, Authors, Scriptwriters, Music Composers, Fine artists, Designers, Songwriters, essentially anyone who has created an idea and Mr. President, this impacts our Heritage, Culture and the ultimate identity of our country. The South African creative Industry is at stake.
All authors of any kind must be offered adequate protection on their IP and all Copyrights.
The Bill is not in line with already signed Cooperative Bilateral agreements signed with multiple countries and if the Bill becomes law, these very agreements and treaties will be compromised with FDI in general greatly affected. This Bill is not benchmarked against any progressive country that protects its Copyrights and IP. It, in fact, deters international participation in our country.
Please do not sign this Bill into law until we the Content Creatives believe it fairly protects our works and in turn South Africa's Heritage.
The South African Content Creatives.