Petition for Taylor Swift to add more SG dates or make a tour stop in the PH!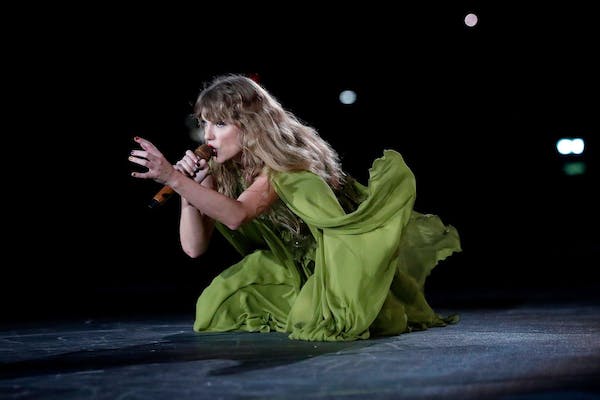 Dear fellow Swifties, Filipino music enthusiasts, and Taylor Swift fans across the globe, we, the undersigned, come together with a shared passion for the incomparable talent and artistry of Taylor Swift. As devoted fans residing in the Philippines, we have been eagerly awaiting the announcement of concert dates for her highly anticipated Eras Tour. Unfortunately, it deeply saddens us to discover that the Philippines has not been included in the initial lineup of tour dates. This online petition serves as a heartfelt plea to Taylor Swift and her teamto extend her concert dates in Singapore or consider adding a tour stop here in the Philippines.
Purpose: Taylor Swift's music has touched millions of hearts around the world, and her fanbase in the Philippines is undeniably dedicated and passionate. We believe that the Philippines, with its vibrant culture and enthusiastic fan base, deserves to be included in her Eras Tour. By extending her concert dates in Singapore or adding a tour stop in the Philippines, Taylor Swift will not only make her Filipino fans' wildest dreams come true but also create an unforgettable experience for the local audience.
Justification:
Enthusiastic and Dedicated Fanbase: The Philippines has consistently proven to be a country with an immense appreciation for music, particularly for artists of Taylor Swift's caliber. Filipino Swifties have supported her throughout her career, breaking records, and demonstrating their unwavering devotion. Taylor Swift's concert in the Philippines will undoubtedly attract a massive audience, filling the venue with passionate fans who have eagerly anticipated this opportunity.

Cultural Significance: The Philippines is a melting pot of diverse cultures, making it an ideal location for artists to connect with a broad spectrum of fans. By including the Philippines in her Eras Tour, Taylor Swift can experience firsthand the warmth, energy, and vibrant atmosphere of our country, which has inspired countless musicians throughout history.

Economic Impact: A Taylor Swift concert in the Philippines would not only bring joy to her fans but also have a significant economic impact. The concert would generate revenue for the local economy, including the entertainment industry, hotels, restaurants, transportation services, and more. Moreover, it would provide employment opportunities for local staff involved in organizing and managing the event, boosting the country's overall economic growth.
Conclusion: Taylor Swift has been an incredible force in the music industry, capturing the hearts of fans worldwide with her exceptional talent and relatable lyrics. As devoted Swifties living in the Philippines, we humbly request Taylor Swift and her team to consider extending her concert dates in Singapore or adding a concert stop here in our country. By doing so, she will not only reward her passionate Filipino fans but also create unforgettable memories for all those fortunate enough to attend her concert.
We kindly urge Taylor Swift and her team to give due consideration to this petition, recognizing the fervent support and love for her music that exists within the Filipino community. Together, let us make the Eras Tour an inclusive celebration of music, unity, and shared experiences that transcend borders.
Thank you for your time, consideration, and dedication to your fans. We eagerly await the announcement of Taylor Swift's concert dates in the Philippines.
Forever and Always,
Your Loyal and Loving Filipino Swifties
July 5, 2023