Petition to Rand Water on Constant Water Outages in Benoni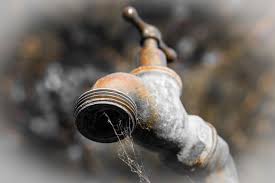 We the residents of Benoni, within the City of Ekurhuleni, herewith petition the Parliamentary Portfolio Committee on Water and Sanitation and the Management of Rand Water, particularly Mr Ramateu Monyokolo and Mr Sipho Mosai, over the constant water outages in Benoni. The Benoni 2 & 3 reservoirs service the following suburbs: Northmead, Airfield, Rynfield, Farrarmere, Farrarmere Gardens, Goedeburg, Brentwood Park, Norton Home Estate, Northvilla, Rynfield AH, Benoni North AH and surrounding areas. This is in excess of 35 000 properties, with more than 20 Old Age Homes, and 17 schools with approximately 18 000 children.

We call for an investigation into -
• the lack of communication / feedback of the said water outages / restrictions.
• the reasons for the continuing Water shortages throughout Benoni.
• the reasons why Benoni 2 & 3 reservoirs are not filling to their capacity, nor filling at the same rate simultaneously.

According to section 27(1)(b) of the Constitution of the Republic of South Africa, 1996, everyone has the right to have access to 'sufficient' water; however this is not the case as Benoni 2 and 3 Reservoirs have consistently had low / or no water supply. These reservoirs are key water points that supply water to the residents of Benoni The residents of Benoni urgently request that Rand Water provides a long-term solution to the continuing and regular water outages experienced in the area by, ensuring water is delivered timeously and in sufficient quantities to maintain the optimum levels in Benoni 2 & 3 Reservoirs. The residents furthermore request that communications be sent out timeously from Rand Water to officials in the City of Ekurhuleni, so that communications are sent out urgently and water points/tankers are set up in preparation for water outages.