Riverside View Ext 35- Speed humps Installation Cnr Cuckoo Str & Natal Sand Str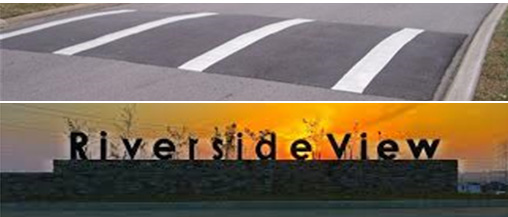 18/02/2020
We as the Residents & Owners residing in Ext 35 are requesting for a speed hump installation on Cnr Cuckoo Str & Natal Sands str which is the main road leading into extension 35 and near by there is Creche which is fully operational which is the reason why we are request for speed hump installation.
Currently there is a stop sign however we feel that the stop signs dont offer measurable safety and therefore is frequently violated and is detrimental to safety hence the community is pleading for speed hump.
Proposed Location: Riverside View Ext 35 Corner Cuckoo & Natal Sands
Reasons why we need installation of a speed hump on our very own Ext 35 Cnr Cuckoo &  Natal Sands str reason stated below:
Speed humps will be effective in calming down speeding vechicles on Natal Sands str since the speed limit needs to be maintained considering there is a Creche and a school near by.
Speed humps will pre-emtively prevent minor and major accidents caused by motorist.
We also request a speed hump as there is park nearby were kids spend most of their play time and on the opposite side is a school.
Speed humps will typically limit vechicle speed and we do not want our kids to be exposed to danger that could have been prevented.
Lastly we would apprecaiate if the facts mentioned above are taken into consideration for approval and proceedings of a speed hump.
Sign this Petition
By signing, I authorize Riverside View Ext 35 Community Reps to hand over my signature to those who have power on this issue.