Save Newmarket Stables, Durban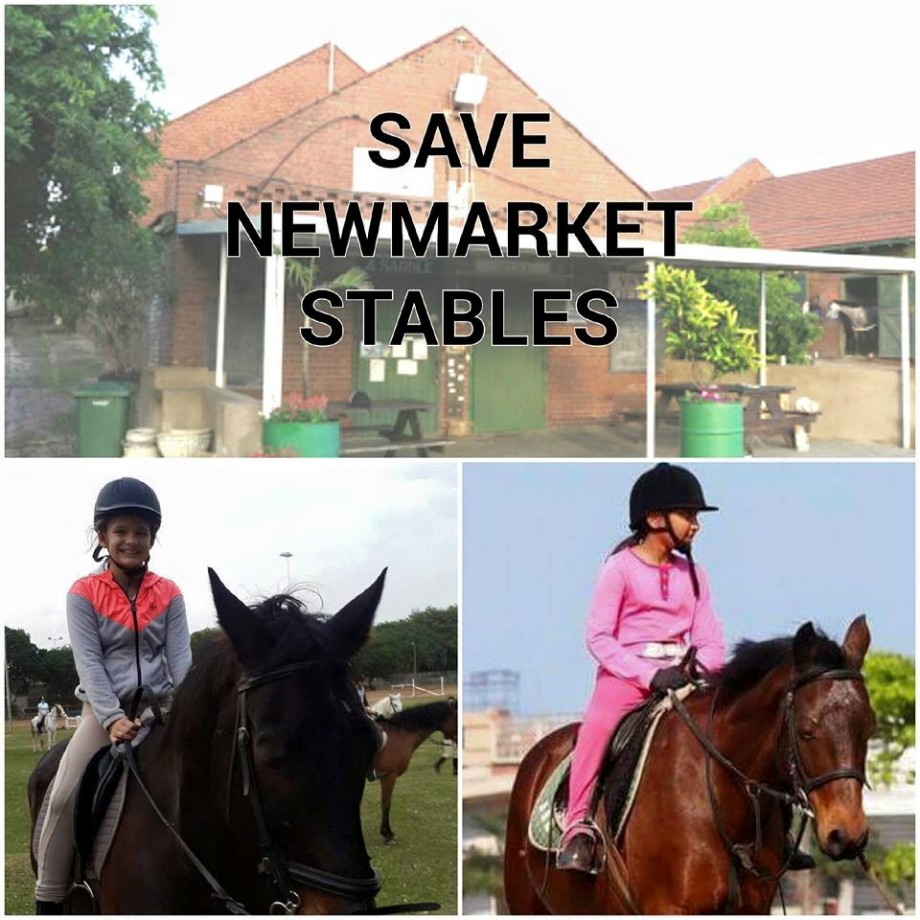 20th July 2015: Ethekweni Municipality served 1 months notice to Management, Committee members and family of Newmarket Stables, to vacate the premises by the 30th August 2015.
Newmarket Stables, the last Equestrian club in Durban, Kwa-Zulu Natal, has been given notice to vacate the premises it has occupied for more than a century, to make way for a new soccer academy.
Equestrian world and people of Durban, we have only one chance to save this historical site. We have only one chance to retain the riding school and the dreams of the more than 100 pupils, of every nationality, every religion and a variety of age groups, who use it. We have only one chance to stop the nepotism and greed of the "decision" makers, who have decided the fate of the more than 50 horses in the yard: some of which are too old to be re - homed, some of which cannot travel and face an unfortunate fate, of the riders who are only able to achieve their dreams due to the position of the yard within the greater Durban area...only one chance to save the jobs of the 18 dedicated men who have devoted most of their lives to these incredible animals: our grooms, many whom are sole bread winners to their families.
The yard is steeped in rich racing history, which dates back to just over a century and home to legendary race horses such as Sea Cottage. The yard has produced many winners in most equine disciplines. It is where many of us learnt to ride, made life - long friends...its been there for us, it's been there for Durban, now it's time for us to stand together and be there for NEWMARKET STABLES.
Please sign and share this petition and let's show the "powers that be" that this incredible place belongs on the map. It belongs in our city. It belongs in our future and our children's future.
Lets SAVE NEWMARKET STABLES.
Every signature counts!!!
We, the undersigned, hereby petition against the closure of Newmarket Stables and the eviction and or alternative removal of horses, stall holders and residents of Newmarket Stables / The Stables, by eThekwini local government.
Announcement from the administrator of this website

We have closed this petition and we have removed signatories' personal information.

European Union's General Data Protection Regulation (GDPR) requires a legitimate reason for storing personal information and that the information be stored for the shortest time possible.