Support Maximus Collectors Store in the Vestal Town Square Plaza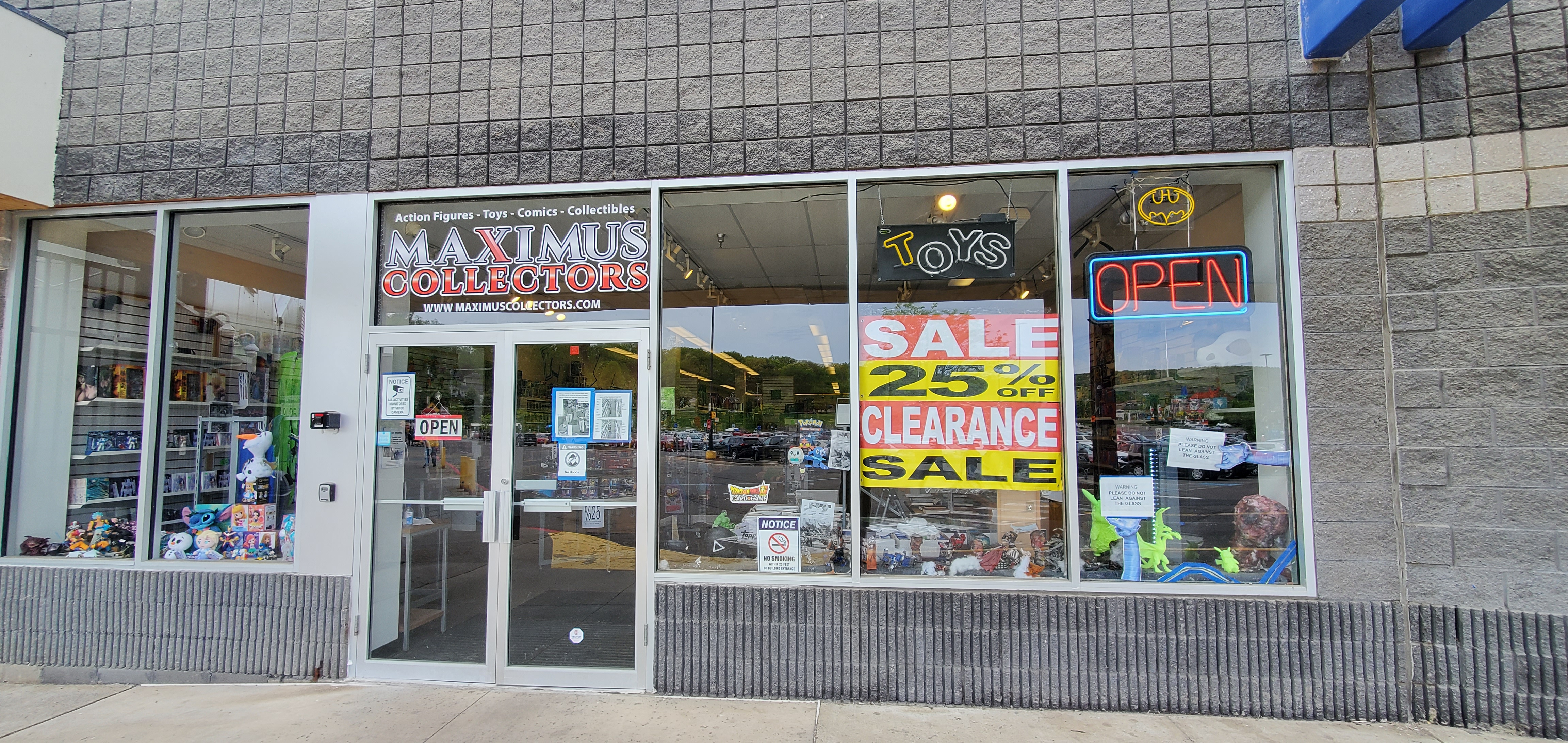 It's officially happening. The fate upon this great store is now facing the end of days. With the landlord of the Vestal Plaza trying to raise the rent 8x times than what we've originally been paying since 2019. We are forced to shut down at the end of May. With inflation and prices rising on literally everything except Arizona Ice Tea for .99 cents. I cannot stay open to the public any longer and find it to be worth my time and hard work. It took me 5 years to build enough inventory and capital to open the store in 2018 when we were at the Oakdale mall. Then we opened a 2nd location in 2019 at Vestal Town Square Plaza. When the covid shutdown happened in 2020 I was paying rent for 2 locations that had to be closed due to the government mandate. I never bothered to take any disaster loans for ppp loans and simply survived on my own working by myself. I closed the oakdale mall store during the covid shutdown because I didn't feel it was necessary to have 2 locations especially when the fate of the oakdale mall was uncertain. I did whatever I had to do to survive but this chapter is coming to an end. I've tried to look for new locations but every landlord wants to put a high price tag on the rent with a 3 to 5 year lease. As much as I enjoyed having the store I've decided that I would rather have a private peaceful life without the hardship of running a small business and this would allow me to focus on my kids and my personal life. I might stay online only for the remainder of the year. But it was fun serving the community and creating a unique store for people to enjoy far and wide. I've never started a petition but I am curious to see how many people would like me to keep this business running so I am leaving a link that would allow you to fill out a petition under your name to show your support. 
Sign this Petition
By signing, I authorize Maximus Collectors to hand over the information I provide on this form to those who have power on this issue.