Act Now: Tell the Town of Port Royal to Save the Landmark Live Oaks on 12th Street!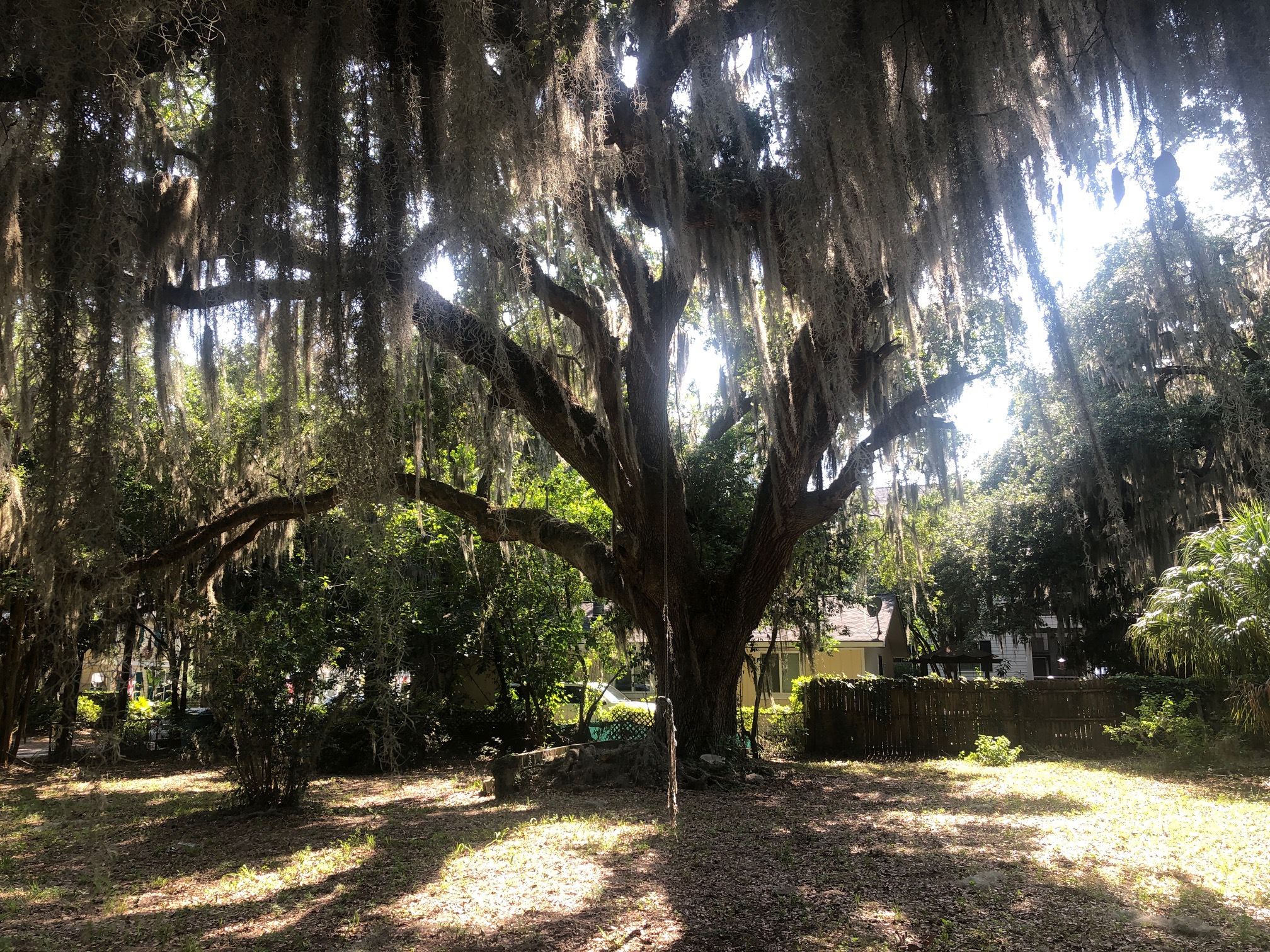 A developer's plans for five identical home sites on a subdivided parcel on 12th Street in downtown Port Royal threaten two landmark live oak trees that are estimated to be 200 years old or more. We the undersigned do petition the Town of Port Royal to deny the removal of the 43-inch and 60-inch diameter landmark live oaks on 12th Street for the following reasons:  
1)    Landmark live oak trees, which are at least 24 inches in diameter or greater, are irreplaceable and provide a variety of public benefits from absorbing stormwater runoff, air filtration, cooling temperatures, enhancing property values, and contributing to community quality of life;
2)    Port Royal's tree ordinance promotes the preservation of landmark trees and requires reasonable design alternatives to be pursued in order to retain those trees;
3)    Port Royal's tree ordinance grants the town the right to deny a tree removal permit;
4)    The developer's current plans include five identical designs that fail to take into consideration the existence of a 43-inch and 60-inch landmark live oak trees on the property;
5)    There are more creative and reasonable design alternatives that exist, which would allow for development of the homesites without removal of the landmark trees;
6)    Port Royal's tree ordinance requires denial of the removal permit because there are available reasonable design alternatives that would preserve the landmark trees;  
7)    The developer is attempting to hold the town hostage for individual actions and decisions made prior to issuance of the necessary approvals;
8)    Moss covered, mature live oaks and marsh views are one of the defining features of Port Royal's character and identity and one of the primary reasons people live in, visit, and love the town.
The issuance of the tree removal permit by the Town of Port Royal is imminent. It is up to us to help save these grand trees. They are irreplaceable and we are their only voice. Sign the petition and help spread this urgent call to action with everybody today!   
Contact the Port Royal Council Members in support of saving the 12th St. Live Oak Trees. Call, text or email them today.
Darryl Owens, Mayor Pro Tempore -843-322-0766 dowens@portroyal.com
Jerry Ashmore, Council Member -843-247-6426  jashmore@portroyal.org
Mary Beth Heyward, Council Member -843-524-4561 mheyward@portroyal.org
Kevin Phillips, Council Member -843-860-8256 kphillips@portroyal.org
Joe DeVito, Mayor - 843-812-8066  jdevito@portroyal.org
Sign this Petition
By signing, I authorize Kit Bruce to hand over the information I provide on this form to those who have power on this issue.