Make Kritzinger Road (M94) safe!
We the residents of Ward 37 and surrounding areas, City of Ekurhuleni Metropolitan Municipality, Petition the City of Ekurhuleni regarding our concerns with Kritzinger Road (M94) in Verwoerdpark, Alberton.
There has been numerous motor vehicle accidents on this stretch of road between Freesia and Spekboom avenue during or right after it has rained, which resulted in thousands of Rands of damage to properties and vehicles as well as serious to minor injuries. 
We Petition the following:
1. The Road needs to be resurfaced 
2. The Speed Camera at 61 Kritzinger needs to be brought back to working condition as well as one facing the Spekboom Avenue and Kritzinger intersection.
3. In the interim EMPD needs to have regular speed enforcement operations on this section
4. Warning signs size increased stating it's a high accident zone or dangerous when wet. 
Disclaimer: All your personal information will not be sold, donated or handed over by any means to third parties except to be kept by the Councillor for databasis purposes and given to council for the Petitions Committee's perusal. Note: To NOT show your personal details in public click on the No box when asked to show your info to the public. Your signature will still be valid. The signee's ID number is required to prevent duplication of signatures.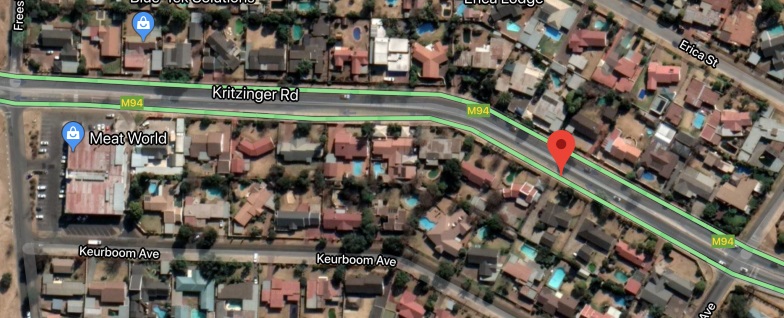 | | |
| --- | --- |
| | The author of this petition has closed this petition. |